This guide will show you what a propper / Authentic chanel bag looks like,so that when you are purchasing one you know what it should have & look like.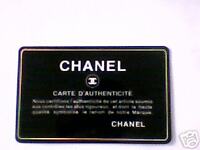 Authentic Chanel Bags ALWAYS come with an authenticity card like this one above!!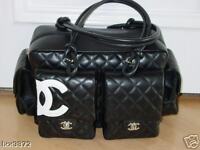 On authentic Chanel bags you can always se the stitching on the bag and on the logo;
These bags are also top quality and you can feel the diffwerence between a Authentic Chanel bag and a fake.