How to spot fake Dior Sunglasses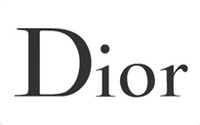 This guide provides detailed information and advice about genuine Dior glasses and sunglasses and how to avoid the counterfeit versions.
Eyewear Clearance Limited has over 20 years experience in the eyewear wholesale industry. We want to help buyers avoid being ripped off with replica Dior eyewear. Over the years we have come across many fake Christian Dior frames so we know what you should look for to determine the authenticity.
Fake manufacturers are incorporating more features within their frames to make them look genuine, so don't think that if one of the tips below is present in the frame that it is authentic, a genuine frame should show several of the signs below.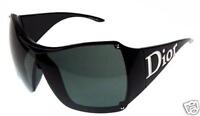 Dior 'Overshine' Sunglasses
(above)
1. Dior sunglasses do NOT have model numbers per se (eg DSS0623) so any listing which has such a number in should be automatically treated as suspect. Some eBay sellers use codes for their own reasons - eg they have a big store and need to keep track - but there should not be something masquerading as a model number.
2. Dior sunglasses have model NAMES, eg Diorlywood, Ski 5. If you look on the website you can see a current selection.
If your listing claims the sunglasses are from the current range, you should go on Dior.com and check this is true!
3. If the sunglasses are from an older season, 'google' the model name and you may find some stores still stocking them.
4. On one arm the sunglasses should be branded Christian Dior and on the other side they will say something like "Made in Italy. Diorlywood. KUN 120."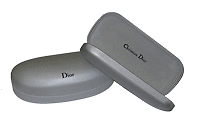 5. Current Christian Dior boxes are silver and say simply "Dior." If the box is not silver or says "Christian Dior," treat with extreme caution (Update: Some older boxes with the black "Christian Dior" are authentic, and some authentics also come in soft silver pouches with black "Christian Dior" or "Dior" text, depending on your supplier. If the box is not silver you should still be wary).
THANK YOU for reading our guide. We hope it helps you to buy genuine RayBan eyewear with more confidence.
If you still need advice, drop us an email and we will be glad to help.
Please vote for this guide if you found it helpful.
The Eyewear Clearance Team.