WHEN BUYING DIESEL JEANS TAKE THE FOLLOWING PRECAUTIONS INTO MIND...

SPOTTING AUTHENTIC LABELS


DIESEL JEANS ARE MADE IN VARIOUS COUNTRIES INCLUDING.. ITALY, MOROCCO, ROMANIA & TUNISIA.
THE LABEL IN THE JEANS STATE WHERE THE JEANS ARE MADE AND THE INDIANS HEAD LABEL ALWAYS FEATURES THE PRECISION SILVER MIRO-STITCHING LINE THAT CONTAINS THE WORDS "DIESEL" (SEE PHOTO`S BELOW)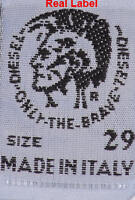 SPOTTING FAKE LABELS


COUNTERFIETERS ARE UNABLE TO RE-PRODUCE THE SILVER MICRO-STITCH LINE IN DIESEL CLOTHING AND ARE FORCED TO USE A PLAIN SILVER THREAD AS SHOWN IN THE FOLLOWING PHOTO`S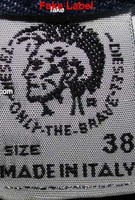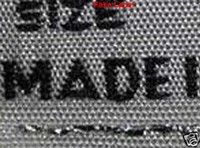 I HOPE THIS SHORT AND SIMPLE GUIDE HELPS YOU AVOID THE DIESEL JEANS SNIDES!!