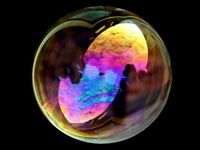 A Brief Guide Based On Our Long And Sometimes Painful Experiences on Ebay.
To Good to be true?
Sometimes when you do a search on ebay you will come across some amazing bargains, which on delivery are somewhat more different than expected.
Before getting yourself all wound up and distraught, go back to the ebay page where you purchased the item and carefully examine the description to see if it is your own error.
If you want to return the item to a seller, remember that if you pay through PayPal, your money is secure. Contact the seller and voice your concerns. If the seller is worth there salt, the they should give you a full refund.
1. Always carefully read descriptions, as some sellers like to hide the bad parts of the description.
2. Examine the pictures carefully, if there are not any pictures then ask for some, or ask for a more thorough description.
3. Do your research. Quickly search the internet for info on fakes and how to check for them.
4. Rule of thumb, never buy a high value item from a seller with low feedback unless the are registered as a business seller. Business sellers have to give a refund regardless of the situation.
5. Don't pay via cheque, cash, bank transfer, or postal order. Unless the seller has allot of good feedback as a seller (NOT as a buyer).
Tiffany Fakes!
Ebay is absolutely saturated with such items. Mainly from China and India, they should be avoided at all cost. A good way of determining a fake Tiffany, Gucci piece of jewellery is as follows.
These designers only sell finely created products, as such, fakes will never be upto scratch.
1. Notice the packaging of the product (If any). Look at the font and the angle of the writing. Fakes will probably be at a slight angle.
2. Look at the hallmarks (If any). Well known designers will have a proper Assay mark, a serial number that they can trace, and a date mark. Fakes are quickly made, the hallmark that they add will be uneven. Either too deep or faintly on the surface. These hallmarks are nearly always at a slight angle and or not straight and even.
3. If the item is supposed to be made of a precious metal then have a competent jeweller examine the item.
4. Don't leave feedback for a piece by Tiffany, Gucci, etc.. until examined by a competent jeweller.
5. Don't buy items that are advertised as "925" sterling silver Tiffany etc.. If the seller is from China, India because it will be a fake!!
6. Only buy jewellery on ebay from sellers whom accept PayPal, Allow returns, and have a good rating as a seller (Not a Buyers rating).
7. Don't buy expensive designer items from sellers with little or no feedback (As A Seller)
I hope that this guide is helpful, if any questions are asked. Please get in touch.
Joe - MarvinsMarket.