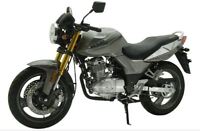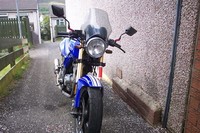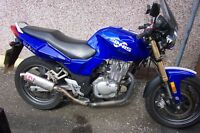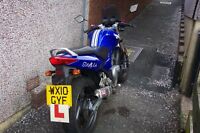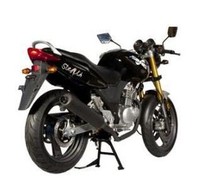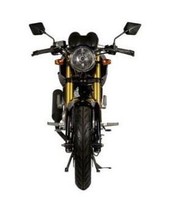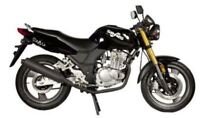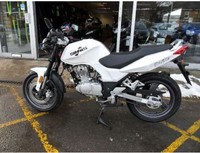 I so far have owned 3 chinese motorbikes
1. shineray 125 (supermoto styling)
2. Pulse adrenaline 125 (supermoto styling)
3. Sinnis Stealth (sports tourer styling) same as superbyke RSR 125
I rate the Shineray 3 out of 10
Pulse Adrenaline 7 out of 10
Sinnis Stealth 10 out of 10
Shineray too much vibration and parts come loose.
Pulse Fragile plastics
Sinnis Stealth have not found any probs so far but only owned for 1 week, so time will tell
The only chinese bikes I would even consider owning are
Pulse Adrenaline, Sinnis Apache, Superbyke RMR (all the same bike really)
Sinnis Stealth & Superbyke RSR (again same bike, different name)
I really enjoyed owning the Pulse adrenaline for 2 years, sold it this week in order to buy a Sinnis Stealth.
Shineray is another kettle of fish, really don't recommend as there are far better bikes out there, ie, Adrenaline, Stealth etc.
Anyway back to the Sinnis Stealth/Superbyke RSR...The quality on these 2 machines has got to be seen to be believed! Only other bikes that comes near are the Adrenaline/Apache etc.
The ride and feel of the Stealth/RSR is total quality, bike feels and handles much bigger than any ANY, 125 I have ever rode.
Well grippy on bends, very fast for such a heavy machines (150kg).
If you want to smile every time you get on your motorbike get a Stealth or Superbyke, well economical on petrol too!!
Don't take my word for it...failing that Adrenaline or Apache or Superbyke RMR are strong contenders and quite a bit cheaper.
I finally put some actual pics of my bike* in here (the blue one, of course)
* note the upgraded exhaust, mirror risers and aftermarket fly shield. I have also upgrade with a voltage stabiliser which is easily connected to the battery. I will be reviewing the voltage regulator shortly.