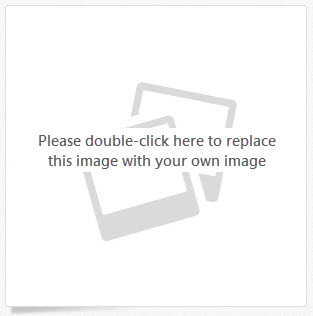 BILLY COBHAM WAS BORN IN PANAMA, CENTRAL AMERICA ON MAY 16TH 1944. HE IS CONSIDERED ONE OF THE GREATEST FUSION OR JAZZ ROCK DRUMMERS EVER ! HE HAS PLAYED WITH MANY NOTABLE PERFORMERS INCLUDING THE JAZZ ROCK GREAT MILES DAVIS AND THE LEGENDARY JAMES BROWN.
BILLY COBHAM WAS ALSO PART OF THE LEGENDARY 1970'S JAZZ ROCK FUSION BAND THE MAHAVISHNU ORCHESTRA WITH JOHN MCLAUGHLIN AND JAN HAMMER RECORDING THE ALBUMS 'INNER MOUNTING FLAME' AND 'BIRD OF PARADISE' AND THE LONDON SESSIONS ALBUM.
HIS FIRST SOLO ALBUM 'SPECTRUM' IS HIS MOST SUCCESSFUL SPENDING 5 MONTHS ON THE BILLBOARD ALBUM CHARTS IN AMERICA AND TO MANY CONSIDERED HIS GREATEST(ME INCLUDED). IT ALSO FEATURES THE LATE GREAT TOMMY BOLIN(ZEPHYR/JAMES GANG/DEEP PURPLE/SOLO) AND ALSO JAN HAMMER WHO LATER WORKED WITH JEFF BECK ESPECIALLY FEATURED ON THE JEFF BECK WITH THE JAN HAMMER GROUP LIVE ALBUM RELEASED IN 1977.
AT THE BEGGINNING OF MAY 1973 TOMMY BOLIN HAD JUST PERFORMED THE LEGENDARY ZEPHYR REUNION CONCERT ON MAY 2ND (RELEASED ON TOMMY BOLIN ARCHIVES INC.). JUST 12 DAYS LATER HE WAS IN THE STUDIO WITH BILLY COBHAM AND JAN HAMMER AND LEE SKLAR RECORDING THE ALBUM SPECTRUM.
SPECTRUM WAS RECORDED AT THE ELECTRIC LADY STUDIOS NEW YORK CITY USA MAY 14TH/15TH/16TH 1973. THE ALBUM WAS PRODUCED BY BILLY COBHAM AND ENGINEERED BY KEN SCOTT. KEN SCOTT ALSO DID THE REMIX.
BILLY COBHAM - SPECTRUM (ATLANTIC RECORDS 1973)
THE SPECTRUM ALBUM PERSONELL - THE MUSICIANS.
BILLY COBHAM - DRUMS & PERCUSION.
TOMMY BOLIN - GUITAR.
JAN HAMMER - ELECTRIC & ACOUSTIC PIANO & MOOG SYNTHESIZER.
LEE SKLAR - FENDER BASS.
JOE FARREL - FLUTE & SOPRANO & ALTO SAXOPHONES.
JIMMY OWENS - FLUGEL HORN & TRUMPET.
JOHN TROPEA - GUITAR ON 'LE LIS'.
RON CARTER - ACOUSTIC BASS.
RAY BARRETTO - CONGAS.
THE SPECTRUM ALBUM TRACKS - ALL TRACKS WERE WRITTEN BY BILLY COBHAM.
TRACK 1 - QUADRANT 4 (BILLY COBHAM) (4.20)
TRACK 2 - SEARCHING FOR THE RIGHT DOOR (BILLY COBHAM) (1.24)
TRACK 3 - SPECTRUM (BILLY COBHAM) (5.09)
TRACK 4 - ANXIETY (BILLY COBHAM) (1.41)
TRACK 5 - TAURIAN MATADOR (BILLY COBHAM) (3.03)
TRACK 6 - STRATUS (BILLY COBHAM) (9.50)
TRACK 7 - TO THE WOMEN IN MY LIFE (BILLY COBHAM) (0.51)
TRACK 8 - LE LIS (BILLY COBHAM) (3.20)
TRACK 9 - SNOOPY'S SEARCH (BILLY COBHAM) (1.02)
TRACK 10 - RED BARON (BILLY COBHAM) (6.37)
REMASTERED AND RE-ISSUED AS ATLANTIC MASTERS CD DIGI PACK & BOOKLET WITH BONUS TRACK : ALL 4 ONE (OUT-TAKE) (4.16) WRITTEN BY BENNIE ROSS CRAWFORD JR.
THE LIVE DOUBLE ALBUM 'SHABAZZ' BILLY COBHAM RECORDED AT THE MONTREUX JAZZ FESTIVAL IN 1973. 'SHABAZZ' IS THE LIVE ALBUM OF 'SPECTRUM' RECORDED THE SAME YEAR AND RELEASED THE SAME YEAR AS 'SPECTRUM' BILLY COBHAM'S PIONEERING DRUMMER'S JAZZ ROCK FUSION LIVE ALBUM OF THE BEST SELLING 'SPECTRUM' STUDIO ALBUM IS A JAZZ ROCK FUSION GREAT !
AFTER 'SPECTRUM' BILLY COBHAM RECORDED 'TOTAL ECLPSE' AND 'CROSSWINDS' IN 1974. AND IN 1975 'A FUNKY THIDE OF SINGS'. JAN HAMMER ALSO PLAYS ON OTHER JEFF BECK ALBUMS SUCH AS THE 1976 CLASSIC 'WIRED' AND THE 1980 ALBUM 'THERE AND BACK', A TRACK FROM 'THERE AND BACK' CALLED 'STAR CYCLE' WAS USED AS THE THEME TUNE FOR THE NOW ICONIC MUSIC PROGRAMME 'THE TUBE' ON CHANNEL 4 TELEVISION WHICH WAS PRESENTED BY JOOLS HOLLAND & PAULA YATES.
"I WAS MOTIVATED BY MY LOVE FOR THE MUSIC AND EAGER TO MAKE HISTORICALLY IMPORTANT RECORDINGS AS WELL AS RECORDINGS THAT PEOPLE WOULD WANT TO BUY" - AHMET M. ERTEGUN (CO-CHAIRMAN & FOUNDER OF ATLANTIC RECORDS) (A QUOTE FROM A BILLY COBHAM CD RE-ISSUE SLEEVE NOTES).
GUIDE BY JAMES WYATT(DRUMMER & FAN)(ALSO SAW JEFF BECK LIVE AT THE FESTIVAL HALL 2002). I FIRST SAW BILLY COBHAM ON A BRITISH TV PROGRAMME DEMONSTRATING PLAYING OPEN HANDED IN THE 1980'S.
ANOTHER RECOMENDED BILLY COBHAM LIVE ALBUM IS 'ALIVEMUTHERFORYA' RECORDED IN 1977. WHICH HAS THE PAINTING 'WHISTLER'S MOTHER' ON THE COVER.
Use the table feature to create tables (Right-click inside the table to change the table properties. To delete the table, select all and delete)