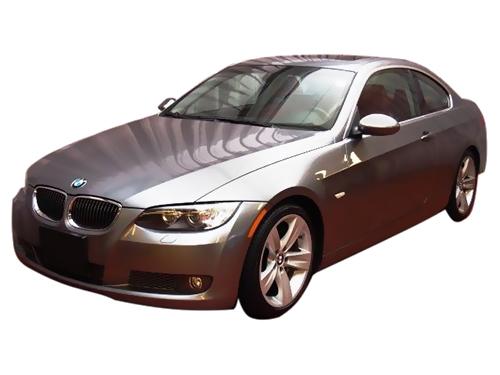 There is no dearth of people who wish to own a BMW, probably because of their famous German engineering. Typically expensive, not everyone can afford to buy a new BMW, and the good news is that there are a number of used BMWs from which buyers can choose.
Finding a used BMW is much easier now than it was before the proliferation of the Internet. Now, in addition to turning to bricks-and-mortar car dealerships, buyers can also look for BMWs online at eBay. Before buying a BMW, a buyer should pay attention to aspects like choosing a suitable model, checking service records, examining the car, and checking its paperwork.
The Initial Research
A good way to begin the process of buying a BMW car is by choosing a model and a year. Buyers have to remember that not all BMW cars are similar in terms of size and power, and some years and models offer better options when it comes to buying used BMWs. People with children, for example, tend to favour models with five doors as opposed to coupes. When it comes to space, buyers have numerous options from which to choose and the corresponding table helps throw light on a few options.
Models

How they Rate on Space

3 series

Good starting point for people who need space

Plenty of legroom

Tall drivers may have problems with headroom

E60 5 series

Additional space in the form of extra elbow room

7 series

More spacious than 5 series

8 series

Look quite spacious but rear seats are not big enough to be termed comfortable

Relatively small boot space
Knowing ahead of time how much space is required ensures that there are no surprises down the road. This includes establishing not just cabin space, but boot space as well.
Checking Service Records
When it comes to assessing a BMW's condition, the best place to start is its service record. Through this process, buyers can identify cars that have had serious accidents, heavy abuse, outstanding loans, and crooked odometers. Buyers should ideally check a car's history record before taking it for a test drive, even if it requires spending a little money. While this is not a foolproof method to identify faults, it can bring many problems to the fore.
Checking Cars
BMW makes highly reliable cars, but when it comes to buying used BMWs, not all cars function as efficiently. Asking questions relating to how old a car is, how many owners it has had, and whether it has had accidents give some indication of a car's condition, although buyers cannot expect sellers to be completely honest.
When examining used BMW cars, buyers should check all electronic components, like audio system, air conditioner, power windows, Bluetooth, and climate control. Humid conditions can cause corrosion and water damage under the carpet. Hairline cracks in alloy rims are hard to detect and cause air leaks. Under the bonnet, buyers can check for the smell of burnt oil, oil leaks, and coolant leaks. During test drives, buyers should pay attention to any internal and external sound. Drivetrain clunks and rough shifting of transmission are indications of trouble.
Buyers should seek assistance from a trained BMW mechanic who can thoroughly examine the car. Even if this means shelling out some money, it can prevent a seemingly good deal from turning sour due to lack of a thorough inspection.
Paperwork
After finding a suitable used BMW, it is crucial to establish that its paperwork is in order. Most BMW car owners purchase their cars with car loans, and until they pay off their loans completely, the cars continue to have liens. Reading the paperwork also establishes ownership and rules out the possibility of buying a stolen car. Buyers who choose to buy their used BMWs from certified dealers should still read all of the paperwork to tally all approved items.
How to Buy a BMW on eBay
Buyers can find different BMW models when shopping on eBay, which include the BMW 1, 3, 5, 6, 7, and 8 series; M3, M5, and M6; X3, X5 and X6; Z3, Z4, and Z8; ActiveHybrid 7; ActiveHybrid X6; and even the Aplina Roadster V8. Dealing with local sellers gives buyers the ability to carry out thorough inspections, and dealing with top-rated sellers provides peace of mind.
Before buying a used BMW, it is also important to consider that maintaining one is typically more expensive than an average car, like a Toyota or a Honda, which can result in increased costs.