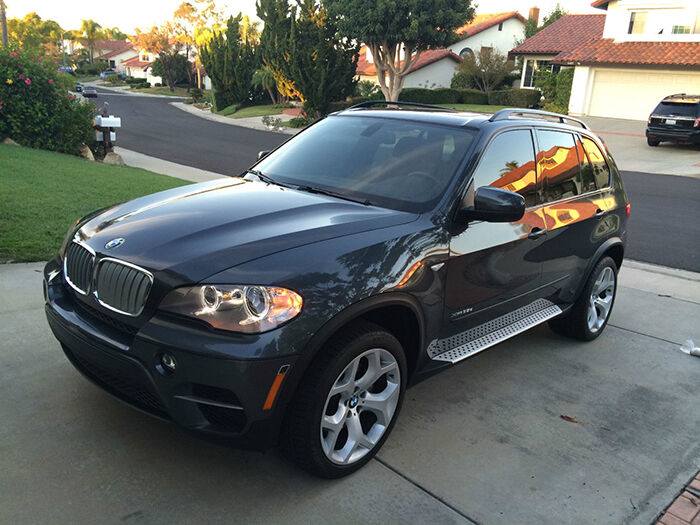 With BMW's signature quality and performance packed into a crossover SUV, the BMW X5 is one of the most remarkable vehicles on the road. The SUV has numerous years of production under its belt, which means buyers have several choices available. They should keep available features and condition in mind when shopping for an X5 diesel. Learning more about the vehicles helps buyers select the best BMW X5 cars for their needs.
Model Year
The first thing for buyers to consider is the year of the vehicle. BMW first released the X5 in 1999. It has since undergone two overhauls, the first in 2006 and the second in 2013. Each generation has its own unique physical appearance, and BMW has made several changes to the overall operation and design of the vehicle over the years.
First Generation

The original design of the X5 shared some similarities with the Land Rover line of vehicles, including systems for navigating hills and off-road terrain. The diesel engine in this generation is a 3-litre engine with 218 horsepower. To distinguish this generation from later ones, the first generation often carries the name BMW E53.
Second Generation
The second generation, which BMW branded as the E70, features a modified physical appearance in comparison to the original E53 model. BMW added its iDrive system to the vehicle as a standard feature, and the crossover has an optional third row of seating to accommodate a total of seven passengers. In 2011, the second generation underwent some slight revisions, including an altered front bumper and other cosmetic changes.
Third Generation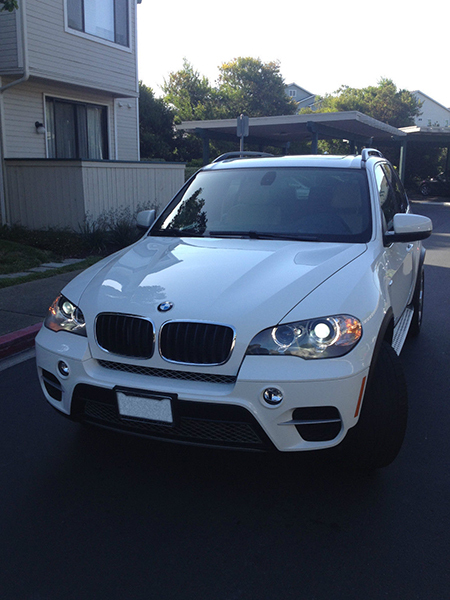 In 2013, the X5 saw another generational shift. The third generation carries the model name F15. Additional cosmetic changes are present, although the overall design of the vehicle remains largely the same. The crossover is lighter than its predecessors and has a better gas mileage rating. The diesel engine for the third generation is available in two different versions, a 258-horsepower model and a 381-horsepower version.
Condition
Due to the age of some X5 vehicles on the market, it is useful for buyers to do some research before committing to a used vehicle. The first step in this process involves obtaining a vehicle report. This supplies details about damage to the vehicle from collisions, floods, and other sources. In general, it is best to avoid any vehicle that has endured serious damage. If possible, potential buyers should take vehicles for test drives. Many X5s on the road, even those of the same generation, handle differently based on their features, past repairs, and other factors. It is also a good idea to take the crossover to a BMW-certified mechanic for an inspection if possible.