WE HAVE ADDED MANY NEW SERVICES FOR 2017, PLEASE CHECK OUR ITEMS FOR SALE PAGE TO OBTAIN FURTHER INFORMATION.
FOR OTHER UP TO DATE INFORMATION INCLUDING TIPS AND TRICKS VIDEOS ON HOW TO DO SOME WORK YOURSELF, OR SIMPLY TO SEE HOW AN AMERICAN RV IS MADE, PLEASE CHECK OUR WEBSITE WHICH YOU WILL BE ABLE TO FIND VIA GOOGLE BY ENTERING MERCURY RV ME9 9HH (EBAY WILL NOT ALLOW US TO PROVIDE A LINK TO OUR ACTUAL WEBSITE)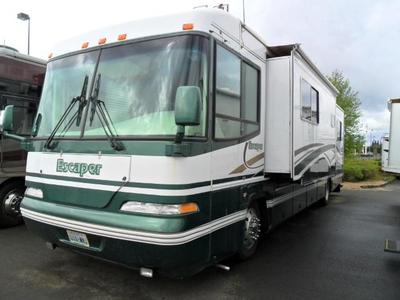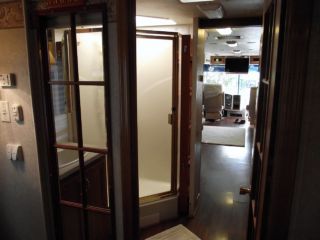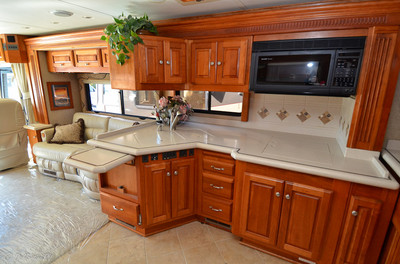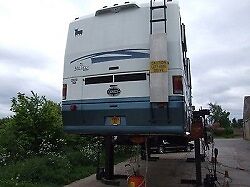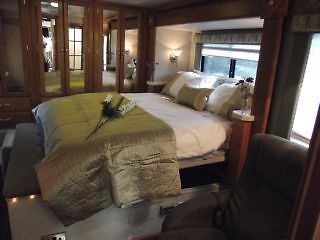 LET'S HOPE WE CAN BE OF SERVICE TO YOU IN THE COMING YEARS AHEAD, BE IT AN AMERICAN MOTORHOME OR EURO MOTORHOME, STAY SAFE AND START ENJOYING LIFE AGAIN!
Updated 1632hrs 07/04/2017
PERHAPS IT IS TIME TO START LIVING YOUR DREAM AND GO FULLTIMING? WE HAVE WRITTEN THIS GUIDE TO ASSIST YOU ALONG THE WAY AND POINT OUT SOME OF THE THINGS YOU MAY ALSO ENCOUNTER ALONG THE WAY.
SOME PICTURES FROM FROM JUST ONE OF THE RV's WE HAVE UPDATED IN OUR WORKSHOPS. IF YOU NEED AN EXAMPLE OF WHAT CAN BE DONE, OR THE TYPE AND QUALITY WE PROVIDE, CALL US.
ALSO PLEASE CHECK OUR WEBSITE FOR INFORMATION ON OUR 'BUILD YOUR OWN RV' SECTION AND BESPOKE RV's FOR THOSE OF YOU WHO ALREADY OWN AN RV, WE CAN OFFER THE ONLY APPROVED DINOL/DINITROL UNDERBODY CORROSION PREVENTION SERVICE, PLEASE CHECK OUR LISTINGS FOR THIS SERVICE AND OTHERS ON EBAY. FOR THOSE OF YOU THAT THINK YOUR RV DOES NOT NEED IT, I SUGGEST YOU TAKE A LOOK UNDERNEATH VERY SOON!! NO RV IS GIVEN ANY UNDERBODY TREATMENT UNLESS WE HAVE ALREADY CARRIED OUT ON ONE OF OUR SALES UNITS OR PREVIOUS CUSTOMERS.
We have many customers from all over the UK as well as Ireland, France, Germany, Holland, Belgium and even as far afield as Sweden, so wherever you may be in the UK or Europe we are more than happy to help you with anything you may need.
We have been contacted by a number of readers to ask about certain units, just a quick update on one problem that does exist out there. There has been a problem with certain Ford-engined units caused by the Nikasil liners that were fitted. There is a reaction between the low sulphur modern fuels and the cylinder liners, this has then caused low compression and obvious engine failure. The series of engines that were affected is the early V10 Triton. If you need to know more information on this and other problem areas, by all means, call us, it should NOT effect engines built after 2001.
If you would like to check up to date details, please check our web page by entering Mercury RV ME9 9HH into your search bar or Google (we are not allowed by eBay rules to provide a direct link) On our webpage you will find an up to date listing of units for sale, also some of the services we can offer. On our webpage you will also find a section 'Tips & Tricks', here you will find useful videos on how to use your RV, there is another section where you can download manuals on RV's and other videos on how an RV is built. LATEST NEWS: Please check our sales list on our webpage for the very latest Motorsport RV, an amazing unit at an amazing price in either diesel or petrol. Comes with a huge 16' rear workshop/garage, roof top grandstand area, sleeps up to 10 people and everything else you would need. A really professional race rig that could also make a superb horsebox as well.

We often used to hear from customers who called that they had seen a similar unit to one we were selling on eBay USA at a lower price or the same price in dollars, and why should they buy it from us? Well, it's not for me to say why you should, but there is obvious things they were not taking account of, to make life easy, I will list just some of them here. If we assume we are advertising a unit for sale for say £30,000, (UKP) you then find the same unit for sale in the USA for $30,000 (USD) then take account of as of today you are likely to get an exchange rate of £1.21 to the USD, less the banks fees etc, then you have to ship it to the UK, that is likely to cost you around £5,000, then when it arrives at the docks you will have the dock fees to pay, then on top of the cost of the RV, the shipping fees and handling fees you HAVE to pay 33.3% import tax and duty plus the VAT, then all that is left to do is convert it and present it to the DVSA for approval, finally you pay the fees (assuming it passes the tests the first time) to register it. I suggest your total costs at the end of this exercise that started out at $30,000 (USD) will be something over £40,000 (UKP), so how worthwhile is that?
At the moment with the economic climate in America, many people are attempting to sell their RV's, however a word of caution...... Whilst they may be trying to sell them, do they really own them 100%? The system in the USA is very different to here in the UK, it may be that they are selling them, but also it may be possible that they have a charge over them by a bank of finance house. If this is the case you will NOT be able to really own the RV, also it will never be allowed to leave the USA as Customs check every single unit before it leaves, they have ways of finding if it has a charge over it that you will not have access to. We have seen units for sale that say they are clear of any finance with documents to prove, however, both of these turned out to be false as the titles were old ones that the owners held onto, then took out finance on them after. When things are desperate people will do anything to get some money to save their houses or families. The answer is BE VERY CAREFUL, all you see may not be what you get. Obviously, we check EVERY detail on units we export very carefully, it took a long time to earn the money, but it can be thrown away very quickly with one wrong move.
Many of us aspire to enter the world of the American RV, a world of luxury, many admiring glances and real space, it is a far cry from the world of even the most expensive European van conversions. From the luxury of your own fitted bedroom, full-size showers, china flush toilets and no more walking around with toilet tanks, to simple things such as the space to live and breath, all await you in an American RV. Many customers we have sold to have changed their lives for the better, seen the beautiful sights of England free from the constraints of a fixed home, some have sold their large house that they have so much equity in and downsized to a smaller place which they then rent out and just travel in their RV, even some bought one as a holiday home, when you think about it, not such a bad idea, what could you buy in terms of a holiday home at our prices? The one thing all of them have said is the same, Our only regret is that we did not do it before, well it could be you NOW!
Just a few things to bear in mind before you make that step, if you are not planning to travel, or Full Timing as it is called, do you have enough room at home to keep it? If not you may well find your local farmer has a covered barn he will rent you some space in for a small fee, or try your local haulage company, they will all be willing to help for a little extra income. Should you be near to us, we can assist with storage, but we would ask that you had purchased the unit from us, please. If possible, try to get access to an electrical hook up, this way your RV will always be ready for the next trip, as all RV's have the facility to keep the systems ready if plugged in.
When buying, ALWAYS make sure you see proof that the import duty and VAT has been paid on the unit you will be buying, this will amount to 33 per cent of the cost of the unit at import, don't ever think it is someone else's responsibility, or you could loose your RV to the Customs man plus a hefty fine for tax evasion, never assume, always check. Never assume that the unit you see is really for sale from the seller, think about it, these are high-value items and open to the less than honest people of this world. We suggest you ask the seller to prove he has it by asking him or her to take a picture of the RV with a copy of your choice of daily newspaper in front of the unit for that day, also check that he or she does come from that address they say, ask for a utility bill from that address in their name or company name, and NEVER EVER send them money by cheque, Western Union or other systems without checking the goods first. The banks and building society operate a good traceable system such as BACS, this has to go to a bank account and can be traced afterwards if needs be. Never send money, I would say that Pay Pal is open to fraud as well, sorry Ebay, so be careful. And finally on the subject of money, if the deal seems brilliant or even too good to be true, it may be because it is, always check and re check. Any person who is selling one will understand your need to be sure if they are reasonable people, and provide you with a warranty and an HPI report, if they don't be careful, when you have paid it may be too late, who wants to go to Court later to get back what is yours? We have heard of a case of a seemingly reputable dealer in the north-west who sold an RV to a customer over three years ago, and when the new owner found out that he had been misled by the dealer a week later, he returned it to him, he is still waiting over three years later to get any of his 30k back and the motorhome he part exchanged!! so BEWARE, the same dealer now tells this customer his company is insolvent and refuses to repay him or let him have his RV back!!!, will they be telling you this before he takes your money I ask? I think not!!. Many RV's that are advertised may also not be in the UK, so what are you buying? Check it really is here and not just a scam to get you to part with money. We were contacted by a customer to ask if we thought a 2005 American Eagle RV listed on Ebay at a Buy it Now price of $25,000 was worth the money, the short answer is yes, but you will never own it, this is another of those cons to extract money from you or get your Ebay user ID. If you see a vehicle being offered on a Pre-Approved Bidder basis, BEWARE, there is something badly wrong. Any doubt in your mind, and you are welcome to call us, it might just save you admitting a bigger mistake later.
We have been contacted by two other owners in the recent past, they had purchased RV's from dealers, whilst the dealers have been different, the problem has been the same. Neither of the vehicles had been converted to be used in the UK, this was in areas such as legal vehicle lighting and UK electrical conversion. One owner had a prohibition order issued by the Police on his unit which meant it had to be removed from the highway by low loader there and then and at his extreme cost, the other simply could not get a MoT on his RV when it is due and also would be illegal to use or operate. All our vehicles are FULLY converted in every respect before a sale and come with a certificate of conformity. We have also been contacted by someone who has been calling us for the last 2/3 years, he called to ask if we could help him as his new RV had a fault and had to be towed home when he went to fuel it up to go on holiday for the first time in it. Despite the fact that he had been calling us for years, he purchased from a large dealer in the midlands. The story as relayed to us was that, despite only having purchased it a few weeks earlier, when he contacted the dealer they were not interested in the slightest, so he rang us to help!!! Despite what we may have thought we should say, we did help him, and he paid very nearly £20,000 more for his RV than we would have for the same unit, so you do not always get what you pay for it seems, so whatever dealer out there sold Mr Ian Cresswell from Snodland Kent his RV, SHAME ON YOU!!! "CAVEAT EMPTOR" (Let the buyer beware) It is not always the case that the more you pay, the better you get perhaps?
None of what we have in this guide is meant to put you off purchasing an RV, we just need to make you aware of what you may be purchasing. As with any sale, many people will attempt to take advantage of you, a little knowledge can be an advantage at this early stage, but save you a great deal of heartache later. If you have any questions about ownership, you are welcome to call us or email us your question, if we can help we will.
In respect of what to buy, you should take account of the fact that someone who is selling a particular RV may well have an interest in selling you the exact one they have, for obvious reasons they may well extoll the virtues of what they are selling, but will this rightly be the BEST unit for you? From the logical viewpoint, think of it this way, if you are selling your Ford Mondeo, will you say to the prospective purchaser that you think the Vauxhall Vectra for sale down the street is a better car or the better one for what he needs? I suggest not, for that reason we may be able to help you better, we do sell our own stock vehicles that we have hand picked, modified, examined and thoroughly tried and tested, but by the same token, we have the whole world at our fingertips to find you REALLY what is the best unit for you, and at a price, I suggest, that will make you very very pleased. Ours is a bespoke service tailored to what you the customer demands, and to steal a famous statement of a superior retail store John Lewis, We will never knowingly be undersold, in other words, we will do all we can to ensure you receive the very best price but the package will reflect more than the price alone. Words are easy, it is the end result that counts, and we intend to make sure you have nothing whatsoever to feel apprehensive about.
The costs of running one of these wonderful machines are not high, they will go on and on for many hundreds of thousands of miles without huge expense, just keep the oil changed and check things and you will not go far wrong. The experience and pleasure these units will give you far outweighs the cost, and remember one thing, if you get fed up with the view out of your window or your neighbour, just turn the key and head off to the next place! Many people ask or state that they feel they should ONLY buy a diesel pusher and not a petrol, please think about this logically. Whilst a diesel pusher should complete one million miles correctly maintained, a petrol engined unit should complete at least 250,000 miles with the same level of maintenance, ask yourself this question, are you really likely to get anywhere near the 250,000 miles anyway? So the question really is, do I need to pay the premium for a diesel pusher? In terms of fuel consumption, again taking a properly maintained unit a petrol should return around 14/16mpg a diesel will return around the same, the next point would be the fuel saving with an LPG conversion. The logic does not end there though, if you are going to keep the unit for 3/4 years or more and carry out somewhere in the region of 4,000 miles per year then you will start to save money, before then it will just make you feel better when you fill up with fuel, that is until you have recovered the money you spent on the conversion in the first place of course.
If you just need help or advice with purchasing your new or secondhand RV, we will always be pleased to help, even if you are not purchasing from us, though of course, we hope you will one day. You may need help to decide if what you are buying is legal or even real, it may be that you are not sure where to go for insurance on an RV or where you can obtain spares, honestly if we can help you we will, it's a great life, 'fulltiming' or just for some great holidays, it's out there for you to discover, in comfort and luxury we would rather you were doing it all the right way without any problems from the outset.
Be careful of slideouts as well, not all are built to a standard, some are just built to a price, it is the operating system that can be suspect. As an example of what we mean by this statement, think of a slideout as a matchbox, you would be able to place a considerable weight on a closed matchbox, however when you slide the internal tray out you will lose the integrity of the box, this will explain the poor slideouts. Each time you cut a hole in the sidewall of the RV you can lose the structural strength if this is not carried out correctly. It is a large box that is being extended, this needs considerable support and the wall needs considerable reinforcement, as such if you are buying one privately, check that the slideout extends correctly. A case in point is a recent one sold to a customer when we saw it for service, extended and then basically fell out when fully out. Again not everyone will be completely honest with you when they sell something, so it is up to you to take care of your own interests and check and check again.
We are often asked which make is a good unit? This is a question that is not possible to answer with any real conviction as a general answer, each manufacturer builds units to suit differing markets as everyone in the USA wants an RV, but they do not all have the same disposable income, so each is different. Nearly all of the manufacturers have separate facilities to build RV's, some employ craftsmen and women to manufacture them, others employ day labour to nail them together, and the same way as used to happen in Britain's docks, today they stand outside the gate looking for work and get hired, tomorrow they are back on the street. Most manufactures have one arm that builds quality and one that builds to a price, don't find out the hard way which one you purchased afterwards!
A question that is often asked of us is how do we source our units? Simply we are a registered LLC RV dealer in the USA and personally travel round the USA twice a year to find the right units to export back here to our base in the UK. Our only objective is to ensure that every unit we offer for sale exceeds what you the customer can expect, simply check our feedback from buyers and you will see!!! All our units are fully and carefully prepared and come with everything you could possibly want, even down to Sat Nav units, new LCD TV's, Theatre Systems etc etc when purchased at the 'Buy it Now' price. Nearly every one of our purchasers has been to all the other dealers first, but they always buy from us, most of the time by personal recommendation. Our record so far is 99 percent sales to people who have viewed our units, but we NEVER EVER push a customer to buy from us. Whatever you buy, be it a £20,000 unit or a £485,000 unit, it is a lot of money to you, it should never be rushed, and we would never try to push you, it is a big decision and big money, just remember, 'Buy in haste, Repent at leisure'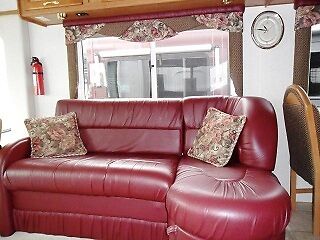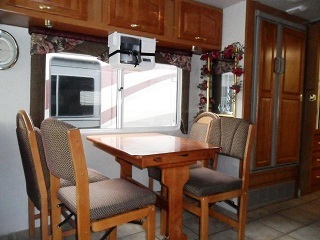 IF YOU ARE INTERESTED IN PURCHASING NOW OR IN THE VERY NEAR FUTURE, PLEASE CONTACT US. WE DO NOT LIST EVERYTHING ON EBAY AS THEY MORE OFTEN THAN NOT SELL BEFORE WE GET THE CHANCE, YOU ARE ALWAYS WELCOME TO CONTACT US FOR INFORMATION, HELP OR SALES (TO SEND AN EMAIL JUST CLICK ON OUR EBAY ID AT THE TOP dessieds AND THEN GO TO CONTACT MEMBER ON THE TOP RIGHT HAND BOX ON THE FEEDBACK AREA) CHECK ON OUR FEEDBACK FROM BUYERS OF RV's FROM US, CLICK HERE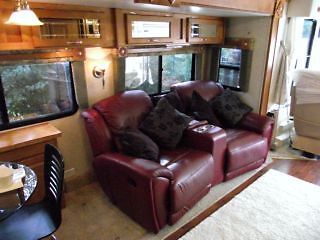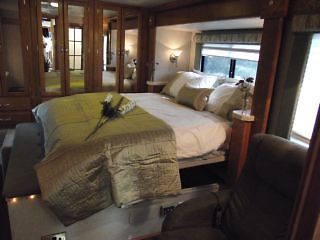 I have never met anyone who has regretted owning these magnificent machines, the space and comfort is something everyone needs to experience, it is without equal.....ENJOY!! You are welcome to contact us at any time for advice or information on matters relating to American Motorhomes/RV's (01795 522272 or 07810 190 808) and we can show you also those units we have in preparation for sale and go through things with you, no pressure at all in anything, relaxed and informal with loads of coffee and cakes for all. All those who have purchased from us in the past have found that what you get is more than you see, and they are more friends now than customers. Let us exceed your expectations we will always try to. (check our feedback from buyers section on Ebay by clicking on the link above). It's a whole new life out there waiting for you, go discover now. Kindest regards, Simon at Mercury RV LLC.
If you feel this guide was helpful, please be kind enough to vote on it and let us have your feedback. It was written purely to help you, so we would like to know if you have found it so. If you want to contact us, you can use the Ebay system or just search on Google for Mercury RV ME9 9HH to find our telephone number, we look forward to speaking with you soon.