Baby Bjorn Carriers
Information on the all the Carriers
Baby Bjorn Original Carrier
The product that has made BABYBJÖRN world famous. Developed together with parents and leading medical experts, the BABYBJÖRN Baby Carrier keeps baby close and warm while allowing Mom and Dad to carry on with daily activities. Unique styling has given our carrier "celebrity" status. Winner of Silver Award, Design of the Decade, IDSA, 1999, USA as one of the best 36 products of the decade.
A Safe Carrier That Grows With Your Baby
The carrier provides safe and snug head support for the small baby. When your baby becomes a little older and his neck is strong enough to support his head, he can be carried facing outward. The neck-rest can then be folded down giving the baby a birds-eye view of his surroundings. The carrier grows with the baby thanks to an adjustable buckle that gives maximum comfort for all ages.
Quick and Easy to Put On
The carrier is quick and easy to put on and take off as all adjustments are made in the front. Wide, padded straps distribute the weight evenly over your back, taking strain off your shoulders. The front opens allowing you to lay your sleeping baby down without waking him.
The carrier can be used from first week for babies at least 21 inches (53 cm) tall and weighing at least 8 lbs (3.5 kg).
The leg straps should be used for babies ages 2 months and under to reduce the size of the leg openings.
The carrier can be used as long as you wish to carry your baby, or 22 lbs. (10 kg).
Safe and strong 100% cotton, free from formaldehyde.
Baby Bjorn Active Carrier
Whether it's a hike in the woods or a trip to the city, the BABYBJÖRN® Baby Carrier Active frees active parents and their babies from the limitations of the cumbersome stroller.
Developed especially for parents on the move, the BABYBJÖRN® Baby Carrier Active features increased back and shoulder support for both parent and child, letting you carry your baby longer with greater comfort. Unique design allows breast-feeding without removing the baby.
The BABYBJÖRN® Baby Carrier Active can be used both indoors and outside for babies from one week old (minimum weight 3.5 kg/ 8 lbs) to (maximum weight 12 kg / 26 lbs).
FQ Magazine´s Top Gear Award,
Best Baby Carrying Device , 2005/6, England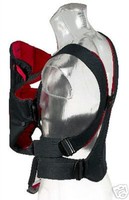 Baby Bjorn Air Carrier
The BABYBJÖRN® Baby Carrier Air helps keep your baby cooler on hot days. The soft 3D mesh, specially designed for BABYBJÖRN, keeps baby cool and comfortable while providing vital closeness between parent and baby.
As with the other BABYBJÖRN® Baby Carriers, you can use it for newborns (minimum 8 lbs), with the safety strap fastened. Older babies who can hold their heads up may be carried facing forward.
The BABYBJÖRN® Baby Carrier Air is easy to fold up and takes up very little space. Machine washable. Öko-Tex class 1-certified (material guaranteed harmless to infants).
Built-in head support.
3D mesh efficiently wicks away heat and moisture.
Flexible mesh shapes itself to the growing baby.
Extra soft mesh that's gentle on baby's face.
Wide, padded shoulder straps for maximum comfort.
Nonelastic material for the ideal support.
Up to 138% better heat dissipation and 30% better moisture dissipation than with other baby carriers.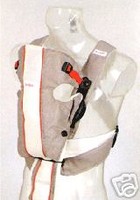 Baby Bjorn Carrier Cover
When it's cold and wet out, the BABYBJÖRN® Baby Carrier Cover keeps baby snug and dry. The cover is made of a soft and cuddly fleece fabric that is wind and watertight, but breathable.
It features a protective, removable hood that is also reversible, allowing you to carry baby facing forward or toward you. Fits all BABYBJÖRN® Baby Carriers and can be left in place on the carrier when you take the baby out. Can also be used as a cover or blanket for car seats and baby carriages. Machine washable and Öko-Tex class 1-certified (material guaranteed harmless to infants).
Baby Bjorn products have the highest of safety standards and the ones we sell are for the UK market and have all the British Standards.
We have many other Baby Bjorn products available.
Baby Bjorn 1 2 3 Sitter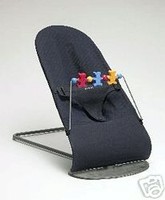 Baby Bjorn Feeding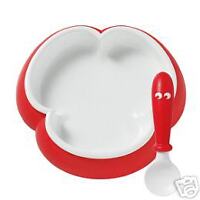 Baby Bjorn Potty Training
Baby Bjorn Diaper Bags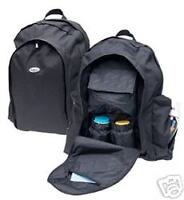 Please have a browse in our shop. If you are looking for something you can't find just mail us and we will assist you