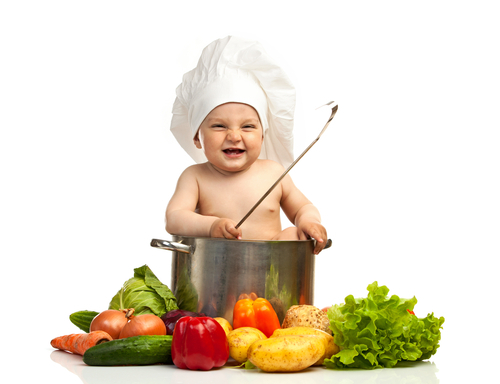 Add a caption
Feeding your little one is a journey for both of you, so make it fun
Click to edit caption
Babies' nutritional needs will only increase with age, so whether you're feeding a newborn or tackling the weaning stages, choosing the right foods and supplements is essential. Of course, with so many different products on the market knowing what to buy can seem daunting, so read on for tips and advice on popular baby food options.
What to consider before buying
Everything from colourful packaging to catchy marketing messages can encourage you to buy a product, so think about the following before you plump for a certain
baby food
.
Your child's age. While breast milk and infant formulas, such as Aptamil, are well-suited to very young babies, purees and textured foods are perfect for older babies and toddlers. What you choose will depend on how old your youngster is and how well he or she can handle strong flavours or lumps.
Your child's preferences. As you get to know your baby you'll find out what he or she likes and doesn't like. Most kids make this pretty clear so it will give you a good idea what to buy.
Organic or non-organic. If an all-natural, preservative-free diet is your preference certain brands will be more appealing to you than others.
Practicalities. There comes a time when babies want to feed themselves. This can be difficult if you're out and about so think about swapping jars for finger foods or squeezable pouches.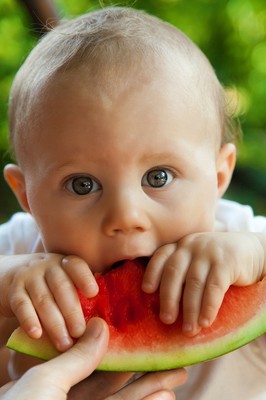 Add a caption
You'll soon discover what your baby likes and dislikes
Click to edit caption
Baby food: what's popular?
Are the unique fruit/veg combos best for your child or should you opt for traditional recipes like a chicken roast or shepherd's pie? Well, there's no right and wrong answer, but here's an array of the most popular baby food choices.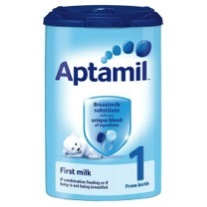 Infant milk/formula
They say breast is best, but if you decide to bottle-feed your infant, formula milk is both popular and recommended. While there are many brands to choose from, most tend to be made from cow's milk that has been processed to make it suitable for babies.

To confuse things a little there are also different types of formula including first milks, which are suitable for newborns, and second milks, which are designed for hungrier babies. Follow-on milks can be given after your baby reaches six months of agae and are great if you decide to move on from breastfeeding. There are also goodnight milks, which are usually given to older babies/toddlers and contain both follow-on milk and cereal. Choosing the right milk for your infant is essential so always read the label.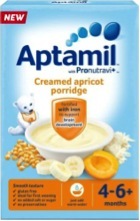 Add a caption
Porridges and baby rice are popular weaning options
Click to edit caption
Baby rice/porridge
It is recommended you feed your baby just milk (be it breast or formula) until he or she is six months old. By this time they'll be ready to try something a bit more substantial like baby rice or porridge. Again, there's a wide variety of brands to choose from, including Aptamil's organic baby rice and creamed porridge, which is suitable for first weaning. These solids are usually combined with baby's regular milk to ensure the flavour is something they recognise. Eventually they can move on to more adventurous tastes found in multigrain cereals, for example.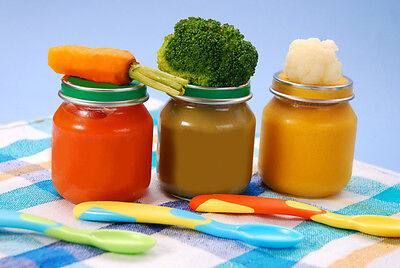 Add a caption
Vegetable purees may be made or bought
Click to edit caption
Fruit and veg purees
Sometimes there just isn't enough time in the day to make your own fruit and veg purees. The good news is you can buy ready-made concoctions from a host of popular brands including Heinz, and Cow & Gate, which are not only nutritious but ideal for the early stages of weaning as most are lump-free. If you decide to go down the organic route, check out what's available from companies such as HiPP Organic, Ella's Kitchen, Organix and Plum Baby.

While fruit and veg purees are available in jars, they can also be bought in squeezable packs, which are wonderfully practical. As your little one grows, he or she will be able to squeeze the tasty fruit/veg into their mouth themselves, giving you time to do the weekly shop in peace. Not bad, hey?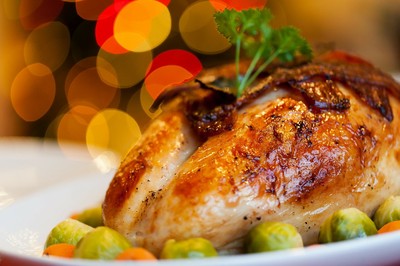 Add a caption
Traditional dinners may be pureed
Click to edit caption
Delicious and nutritious meals
When you first start the weaning process you'll probably introduce foods slowly to get your little one used to different textures and flavours. If you've conquered the basics, however, why not introduce them to a selection of delicious and nutritious meals? Here are some of the best.
Traditional dishes such as Grandpa's Sunday Roast from Cow & Gate or Wonderfully Warming Beef Stew from Ella's Kitchen – you get the drift. Of course, you can always make these dishes yourself before putting them through the blender, but if you're busy these are a great alternative. There are many other recipes and brands to choose from too so it's worth trying a few to see what your baby likes.
Fruit and vegetable combinations might seem a little whacky, but with many baby food companies offering them in abundance, they have certainly proved popular. Apples, sweet potatoes, pumpkin and blueberries anyone?
Childhood favourites. Whether you loved macaroni cheese growing up or bangers and mash, you can introduce your baby to them at an early age. These prepared baby foods are specifically tailored to infants and will help them progress on to a mixed family diet. What's more, suppliers of baby food are legally obliged to follow strict rules and regulations regarding food hygiene, food additives, contaminants and food contact materials.
As weaning is broken up into stages, you'll find meals come in all different textures from smooth pastes to lumpier alternatives. Your child will learn to chew and swallow larger chunks of food eventually, so follow their lead and move on at your own pace.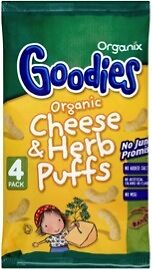 Add a caption
Finger food or snacks are ideal when on the move
Click to edit caption
Finger foods and snacks
Babies grow up fast and before you know it they'll be pinching food off your plate and looking for snacks. There are many things you can give them to cure their curiosity and hunger pangs, including raisins, grapes, cooked pasta and squares of toast, so get creative.

If you're going out for the day, however, or fancy trying something new, there's a wealth of pre-made finger foods you can buy. Favourites include Organix carrot stick puffs, rice cakes, wafers, cheese-flavoured puffs, red pepper hearts, organic sweetcorn rings and many more. Heinz biscotti biscuits also make a great snack for your baby without overloading them with sugar and are available in many flavours including plain, apple and banana.
Preparation guidelines for baby food
Typically, baby food in jars and pouches can be heated by standing the pack in a bowl of hot water, but always read the instructions first. Preparation guidelines differ between products but, as a rule, you should never heat baby food in the microwave as hot pockets can form, which may lead to burns and scalds. Always check the temperature before giving any food or milk to your little one. Weaning is a journey for both you and your little one to enjoy together, so take your pick from these popular foods and make mealtimes fun.