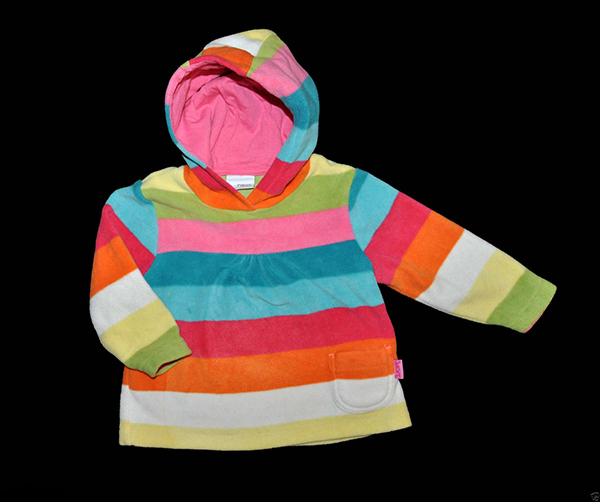 Babies grow extremely quickly, and the need to purchase new items every few months gets expensive. To keep expenses low, buyers should try to buy a versatile baby girls' jumper that the baby can wear comfortably for a longer period of time. Jumpers are often thought of as unsuitable for warmer weather, but buyers can usually find jumpers appropriate for any season. Season appropriate clothing is appropriate, since an outfit that is too warm can cause the infant to become overheated. It may also cause skin irritations and other problems. Also, a jumper that is not warm enough can cause a whole other series of issues for a parent to worry about.
Buyers should also consider the type of jumper, its size, and its style when shopping for new baby wear. They should also be aware of seasonal and holiday themes, designs, and styles. A thorough understanding of baby sizes is necessary in order to purchase the appropriate size.
Jumpers are available in children's clothing stores as well as online. eBay has a large selection of jumpers and other baby clothes available for purchase. Mammas & Pappas have a great range of baby jumpers to offer on eBay.
Girls' Jumper Types
Buyers can find jumpers in a variety of types, including pullovers, zip and button up jumpers, and hoodies. All three types come in different colours and styles, and each type of jumper has selections suitable for all seasons. They also come in materials suitable for many occasions.
Pullover Jumpers
Pullover jumpers do not open at the front, so parents must pull the jumper over the little girl's head. Buyers should make sure that the head opening is large enough to accommodate the baby's head. Pullover jumpers add an extra layer of warmth, and do not have an opening on the front where cold can seep in.
Zip and Button Jumpers
Zip and button up jumpers open at the front, and are much more convenient to put on and take off. They slide easily around the baby's torso, and then fasten closed. Buyers can select from amongst a wide variety of closures, including ties, buttons, zippers, Velcro, and snaps.
Hooded Jumpers
Buyers can find hooded varieties of both pullovers and zip and button jumpers. Hoods keep the baby's head warm, even in cold or windy weather. Some have a tie that pulls the hood tight against the face, to further keep in the baby's warmth.
Seasonal Jumpers
Jumpers are available for every season. Buyers must consider several factors when buying a seasonal jumper, including its cut, style, and construction material. Cotton is a suitable material for summer wear, because it is more ventilated than thicker, denser materials. During the transition to fall, summer jumpers can be worn with a long-sleeved shirt and leggings. Seersucker and jersey knit are also good options for summer and spring. In fall and winter, parents should consider buying jumpers made of heavier fabrics, such as wool and corduroy. Buyers can find jumpers for every season, including jumpers designed specifically to be worn in snow.
Parents shopping for a baby jumper for holiday wear can find a large selection of jumpers for almost every occasion. If a suitable jumper cannot be found, creative parents can modify any appropriately coloured jumper, and adorn it with festive pins or decorations.
Fabric Types for Baby Girls' Jumpers
Jumpers are available in many different fabrics. Some buyers prefer natural fibre materials, which are typically better for babies with skin sensitivities. However, natural fibres usually cost more than synthetic blends, and they have some drawbacks. Cotton has a tendency to shrink, so buyers should keep that in mind when selecting sizes for a jumper made of 100 per cent cotton. Another popular natural fibre choice, bamboo has been gaining popularity because of its hypoallergenic properties.
Polyester and cotton blends are generally cheaper than 100 per cent cotton, which is great for buyers on a budget. Shoppers seeking stretchy comfort for their babies should consider a cotton spandex blend, which stretches without binding as the baby moves. It is also easy to clean. Other buyers choose fleece for a warm and cosy lining in a winter jumper. Another benefit of fleece is that it wicks moisture from the skin, and dries quickly.
Babies can be scratched by zippers, snaps, rough edges, or itchy materials. Therefore, buyers should inspect the jumper to make sure it does not irritate the baby in some way. Babies with known skin sensitivities can find some materials uncomfortable, so parents should double-check the jumper materials before making a purchase.
Jumper Closures
Many different jumper closures are available, including buttons, snaps, and velcro. Buyers should be aware of the different closure options, and should select a type that best ensures the child's safety. Babies like to put things in their mouth, so buyers should be aware of potential choking hazards presented by different types of closures. Some jumpers have buttons, pretty sequins, and adjustable snaps. Buyers purchasing a product that features such things should give each bangle or zipper a tug before dressing the baby, to make sure the button or zipper closure cannot come off and become a choking hazard. Velcro closures are a safe closure option.
Baby Clothes Sizing
Baby clothes sizes are generally designated by the number of months old the child is, and they tend to fit babies of an average size for each age. Buyers must keep in mind that, if their baby is smaller or larger than the average, they must select from larger or smaller sizes, accordingly. When buying a jumper for a baby, it is a good idea to buy it a size or two too large, so it has room for the baby to grow. Velcro closures and elastic waistbands allow room for growth.
| | | | | |
| --- | --- | --- | --- | --- |
| Age | Height | Chest | Waist | Hip |
| | 56 cm | 38 cm | 36.5 cm | 34 cm |
| 0-3 months | 62 cm | 43.5 cm | 40.5 cm | 42.5 cm |
| 3-6 months | 68 cm | 46 cm | 42.5 cm | 46 cm |
| 6-9 months | 74 cm | 48 cm | 43.3 cm | 48 cm |
| 9-12 months | 92 cm | 52 cm | 49 cm | 53 cm |
As mentioned above, baby sizes vary, so buyers should use the above chart only as a general guideline when shopping for baby girls' jumpers.
Once a buyer has found a suitable garment, it is a good idea to check the manufacturer's sizing chart and make sure that the jumper fits properly. Some jumpers come with elastic around the stomach, arms, or legs. Parents should be sure that the elastic does not bind too tightly, since this can irritate or even harm the infant.
How to Buy a Baby Girls' Jumper on eBay
Begin a search for a jumper by typing "baby girl jumper" into the search bar on the eBay home page. From there, you can browse through the listings, or narrow your search results by entering more descriptive search terms. Add a colour, season, or fabric type to the search phrase to find jumpers that are more relevant to your needs. Once you have found an item you like, be sure to read the detailed description and examine any photos to ensure the item has all the specifications that you want. If you have any questions about the item, message the seller. Most sellers are more than happy to answer any inquiries you have about their products.
Before purchasing, you may want to review the seller's feedback from previous buyers. Feedback is accumulated from over the previous 12 months, and comments from other buyers can give you a good idea of the kind of service you can expect from that seller. Once you have found the perfect jumper and a seller you are comfortable with, you may want to browse through the seller's other product listings. If you find multiple listings from one seller, you may be able to package the items together and save on postage costs.
Conclusion
A baby girl needs many different jumpers in her early years. Jumpers provide comfort and warmth all through the year. Buyers can find lots of different jumper types available. Summer jumpers tend to be lightweight and made of fabrics that allow for ventilation, such as cotton or a cotton blend. This keeps the child from getting too hot. Winter jumpers provide much more warmth to battle frigid winter air. They are usually made out of heavier materials. In addition, buyers can often find holiday specific jumpers, as well.
Jumpers are either meant to be pulled over the head, or open at the front with a closure of some type. A jumper with no closure is called a pullover, and buyers should make sure that the head space is large enough to comfortably fit over the baby's head. Buyers can find jumpers that have hoods in lots of different types and styles.
Another important consideration for the buyer is the size of the jumper. Buyers should purchase jumpers one or two sizes too large, so that there is room for growth. Some jumpers can shrink, which is another good reason to purchase the jumper on the larger size. Parents should know their baby's size when browsing for a jumper, but can refer to the manufacturer's specific sizing information before finalising a purchase.
Jumpers are available in brick and mortar stores as well as online at a variety of web sites. eBay has a large selection of baby girls' jumpers available.