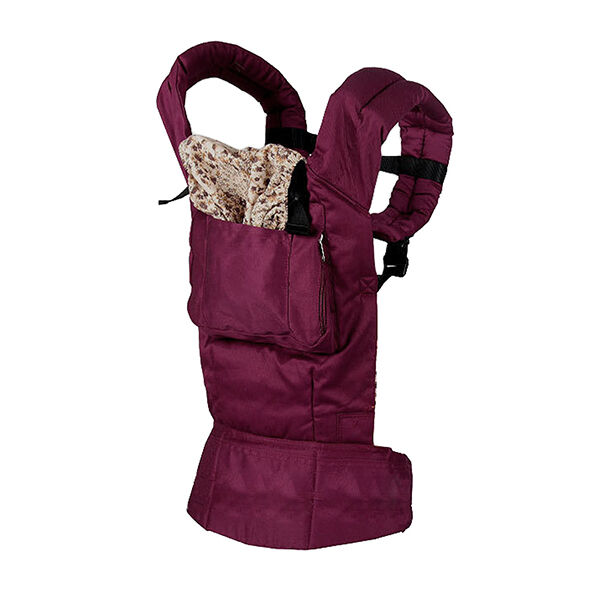 There are many baby items that parents, as well as their relatives and friends, want to purchase when they learn that a new life is entering this world. Having a baby can be expensive, especially for parents who are expecting their first child. Not only do feeding, bathing, and sleeping accessories often need to be considered for purchase, but items used in the transportation of the child are often considered necessary as well.
Baby slings are an ideal way of transporting a young one safely from one location to the next. There are many things that go into making a decision on which one is right for the child and the parent. Transporting a child safely is one of the most important factors that need to be considered when purchasing such an item. Also knowing what elements go into making sure that the transporter and baby are comfortable in the process and how to properly choose a baby sling helps make the purchase much easier for anyone involved.
Child Safety is Uncompromisable
When deciding what elements are important in purchasing a baby sling, one of the primary objectives of that goal is the safety of the child during this transportation process. Safety should never be compromised for the sake of a great deal. Although baby slings are generally safe, they are only safe if used in the appropriate manner. Understanding what elements should be taken under review before transporting a child helps ensure the child's ride is a safe one.
Inspection
Before purchasing any baby sling, especially one that is used, it is always a good idea to inspect it prior to loading the child into it. If the baby sling includes a harness that attaches the sling to the transporter, make sure that the straps are not worn and the fasteners are secure and latch properly. In addition, check that any other fasteners are in good shape and that the fabric is not torn or frayed. This is especially important for back slings where the child is not as easily visible.
Positioning
Positioning is important for both the transporter and the child. When donning the baby sling, the position needs to be one that is comfortable for the wearer so that the baby sling is securely attached to the body but not so tightly that movement or circulation is restricted. In addition, the baby should be placed in the sling so that the head does not touch the chest, which could create a restricted airway and cause difficulty in breathing for the child. Choosing a baby sling that is not only ergonomic but secure for both the transporter and the child helps ensure the physical well-being of both.
Types of Baby Slings
There is a large variety of baby slings available, so it is easy to find the right one for almost anyone who wants to transport a child thusly. Baby slings are designed to carry a child on the back, front, or hip of the wearer. One of the great things about baby slings is that they are often adjustable and thereby able to grow with the baby and come in a variety of shapes, styles, and colours. This makes it is easy to find the right one or even buy multiple baby slings to go with different clothing options.
Slings that Wrap Around the Body
The wraparound baby sling is a popular choice for many women as they are lightweight and come in a variety of styles, colours, and patterns that can match almost any outfit. This type of baby sling is also very versatile, easy to make, and often used as a front carrier for the child. The slings can be purchased or handmade in materials of short lengths that are designed to be used by wrapping the material around one shoulder, or the baby sling material can be longer allowing for wrapping around both shoulders, which can be more comfortable for some wearers.
Transporting a child close to the body can increase the body heat of the wearer, so it is a good idea to find baby slings or materials that are breathable and comfortable as well. The material should also be able to stretch in a manner that adds comfort to the wearer and also keeps the child securely in place by tying a knot at the ends.
Slings with Rings
If knots are not a style that is favourable to the wearer, ring slings can be used as another alternative. This style of baby sling is very easy to assemble as the material that is used is draped in the same fashion that a shawl might be and secured through two rings, much like a buckle with rings fasten. If the wearer has problem with their shoulders, rings slings with shoulder pads are always a great option to help alleviate the stress of the baby's weight on the shoulders. This type of baby sling is ideally used for children that are small and lightweight, such as newborns.
Slings with Pouches
Another form of baby sling is the pouch sling. The material used for this sling is curved to conform to the shape of a child and help keep them securely in place. This type of baby sling is popular for its ease of putting on and taking off, and it is still small in size so transporting is easy as well. This type of sling may not be comfortable for a mother to wear who has just given birth. It is often used for babies who have reached at least four months of age.
Mei Tais
The Mei Tais baby sling is a very versatile choice of sling for the wearer and the child being carried. Many of these slings have benefits that other baby slings do not have, such as built-in shoulder straps that come with or without padding, pockets to carry essentials for the baby, and headrests, along with many other features depending on the brand of Mei Tais that is chosen. This type of baby sling is both comfortable and attractive to wear.
Softly Structured Baby Slings
This style of baby sling closely resembles the harder construction of its backpack cousin. Although it is designed much like a backpack with similar shoulder straps and harnesses, it is constructed of soft, more pliable material that also makes it lighter. This type of sling is ideally suited for use with babies of any age and there are also options for inserts to be added to the interior of the baby sling to help support newborns.
Choosing the Right Baby Sling
Baby slings are ideal because it allows the person carrying the child to keep their hands free. Not all baby slings are the same however. As in the clothing industry, baby slings vary in size and weight capacities depending on the company that manufactures them. It is helpful to know where to start when choosing the right baby sling by understanding by what measures the baby slings have been sized by. Mammas & Pappas offer a great range of baby slings on eBay.
Height and Weight
Although the height and weight of the child is of importance when choosing a sling, the height and weight of the transporter is more than likely going to be one of the biggest determining factors in what type of baby sling is chosen for this type of transportation method. The table below lists the suggested ideal height and body weight of the carrier so that the appropriate sized sling can be obtained.
| | | |
| --- | --- | --- |
| Transporter Height (cm) | Transporter Weight (kg) | Recommended Sling Size |
| 150 - 155 | 43 - 50 | Extra small |
| 150 - 175 | 52 - 64 | Small |
| 152 - 183 | 66 - 79 | Medium |
| 152 - 183 | 82 - 91 | Large |
| 155 - 183 | 93 - 109 | Extra Large |
Since every body type is different, the guidelines in the table above are to be used as a starting point and may need to be adjusted depending on the individual who plans to carry the child. As a general rule of thumb, baby slings should closely match the shirt size of the transporter.
How to Choose a Baby Sling on eBay
If you would like to have a wide variety of baby slings to choose from, eBay is the best place to find what you are looking for. Because this online store has so many sellers, it is easy to find the right sling or slings for any transporter or baby. Searching for the right baby sling is as easy as typing your keyword into the search query box located at the top of the eBay home page or any other webpage on eBay.
For example, if it is a Mei Tai baby sling you are after, type in the keywords "Mei Tai baby sling" and a wide variety of search results are generated. You may also further narrow your search results to make your search more specific by taking advantage of the Advanced Search feature on the homepage as well. At this point all that is necessary is for you to choose the right one for the transportation of the child and the comfort of the wearer.
Conclusion
Baby slings are a great addition to gear that makes baby transportation easier. Depending on the type of sling chosen, the baby can be carried on the hip, back, or front of the wearer; therefore, it is a versatile accessory able to meet individual needs. Moreover, slings come in a variety of materials and structures, so buyers have a variety of choices. Furthermore, they allow the hands of the transporter to be free so that they can keep the baby safe and secure at the same time.
Although it is helpful and also at times very instrumental to leave the wearer's hands free while transporting a child, the baby sling must also allow for the baby to be carried safely in order to avoid injury while not injuring the person transporting the child as well. Buying baby slings is a rewarding experience when knowing what to consider while shopping for one.