This is a brief guide to the 5 most common carrying positions used with most baby slings.
Most baby slings
are designed to comfortably let you to carry your baby from birth until around 2 or older, or in terms of weight - 7lbs to 35lbs. Although you can use the same sling, you will use different positions as your child grows from a newborn baby into a toddler.
It's a good idea to get used to holding your baby in your arms for a few days or weeks before you start using a baby sling. In this way you'll have plenty of time to familiarize yourself with the feeling of holding, feeding and carrying your baby and to discover which positions seem to work best. This is especially useful when this is your first baby and you have had little or no practice holding babies as I did!
The sling will help you use these same positions that come naturally to you and your baby, but give you the support you need to bear her growing weight as well as freeing your hands to do other things.
newborn
The most natural positions to use with a newborn baby are the
cradle hold
and the
cradle hold vertical
, for those babies who prefer to be a bit more upright. These are also the most common positions to use for both
breastfeeding
and bottlefeeding.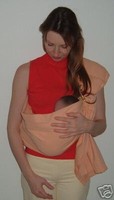 cradle hold cradle hold vertical
3-6 months
Once your baby has good head control, usually around 3-4 months, try the
snuggle hold
, an upright position that gives your baby a very secure feeling as there's lots of tummy to tummy contact. The
kangaoo carry
is also suitable at this age and is a favourite for inquisitive babies who love to see everything and everyone around them.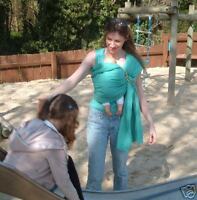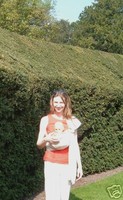 snuggle hold kangaroo carry
6 months+
At around 6-9 months, when your baby can sit up by himself, it's a good time to start using the
hip carry
- the most natural way to carry older babies and toddlers.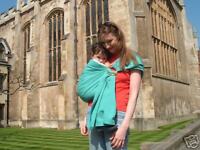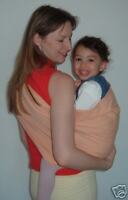 hip carry hip carry (side view)
There are certainly other positions you could try and plenty of variations on these, arguably the most natural and commonly used positions. The important thing to remember is to use common sense and only do what feels right for you and your baby.
It's a precious time so enjoy it while you can!