This time next week I will be getting uniforms together, making sure shoes are shiny and all bags are properly packed because both kiddles will be heading back to school. It's been a long (but fast?) 7 week summer holiday and we've had some great times but they are definitely ready to go back, and I am *so* ready for them to go back!
Obviously, the uniform side of things is silly expensive! Don't even get me started on the shoes! GG has the same size feet as me, so we need to get her shoes from the adult section, er, hello price tag! And shoes for boys? Is there a law somewhere that they all have to look like trainers? Horrible, horrible shoes! It's always so stressful getting them, I always leave them until the last minute and I really resent spending over £100 on two pairs of flipping shoes.
Rant over.
This year I have been bargain hunting for it all. The boy has to wear white polo shirts. White. For a bunch of 5 year old boys. Sensible no? Last year I bought him the actual school logo ones, which were something like £9 each. This year, I have been buying packs of plain white ones like these
boys polo shirts
from eBay. They're not going to stay white for anything longer than a month, maximum. And I can guarantee he'll come home from school with paint, pen, markers, *something* that doesn't wash out on at least 2 of them in the first week. I've managed to find his colour sweatshirts for £2 each instead of £14 so if he wants to paint the sleeve, he can go right ahead! Also, I'd like to point out that no matter what brand of stain remover I use, they don't work!
GG is going to need a new bag for senior school, and so far we can't agree on anything. She wants bags that I don't think she'd fit a pencil case in never mind homework, books, folders, etc in! (The girlie is in for a big shock!) So me, being someone who thinks leopard print is a neutral (it seriously goes with everything!) I am loving this
backpack
for her, good price and free postage! See, bargain!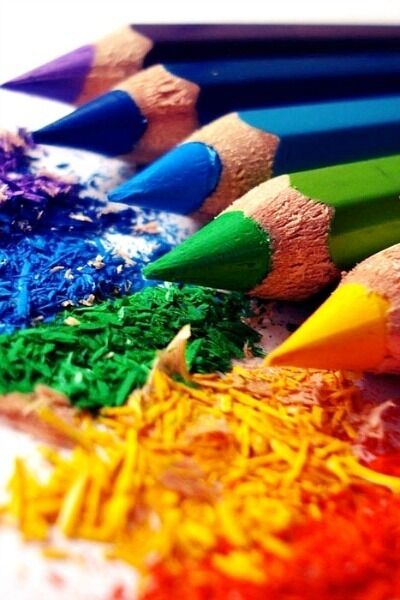 Next on the list is stationery. This year GG has to have a clear pencil case, so we've found a clear yet neon pink one which I have to admit is cool, and we've got to fill it with all the proper stuff, no more colouring pencils and penguin rubbers, oh no! Now, if you read my blog (and you do, don't you?) you will know how much I love stationery, and who doesn't love a sharpie!? I mean, these pens are the daddy of all pens! Pack of 12, sorted. Don't tell anyone that I'll be arguing with the kids over what colours I can keep myself.....

You can just call me David Dickinson. Without the tan. Or the hair.