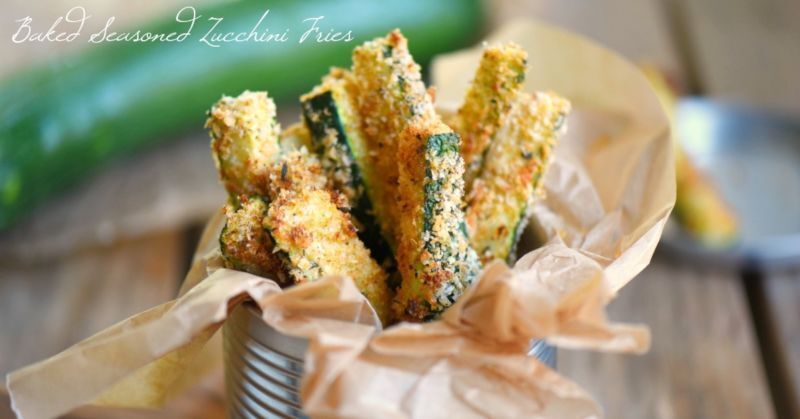 Your new favourite way to eat courgette! These Baked Seasoned Courgette Fries are loaded with flavour and baked to a golden crisp! Perfection!
I've been into gardening for as long as I can remember. Both my mum and dad love to garden and I think that trait got passed on to me. We have a modest sized garden but I've managed to plant 10 fruit trees on our property and half as many planters that I plant seasonally.
Each summer, I usually end up with more tomatoes and courgettes than I can handle...and my neighbours love it.
I love sharing the fruits (or veggies) of our labour with friends, family and neighbours. Sometimes I like to actually bake something, like cakes or muffins, to give. Courgette is just SO good in baked goods! But, we can't eat cake every day....
We've made pretty much everything you can make with courgette over the years but these baked seasoned courgette fries remain one of our favourites.
It's by far my favourite savoury way to eat courgette and requires less than 5 minutes or prep time. The courgette cooks up so nice - tender on the inside with a wonderfully flavourful, crunchy exterior thanks to the
Panko bread crumbs
. Let's get started!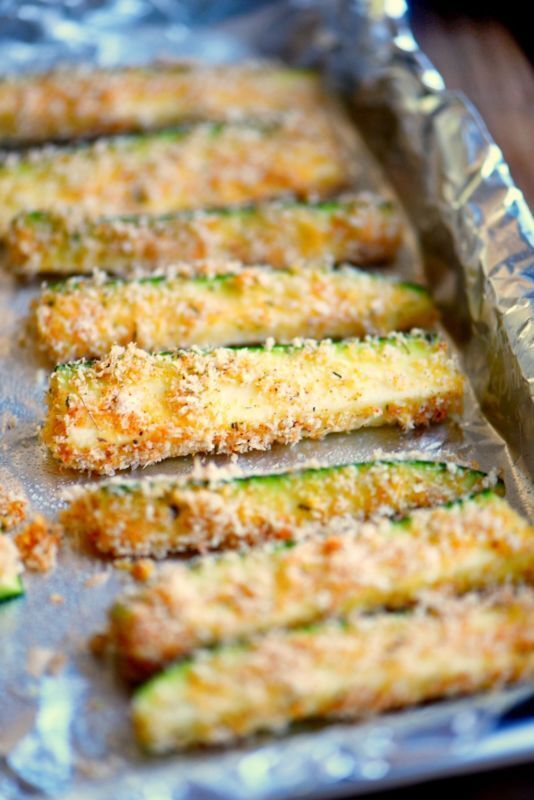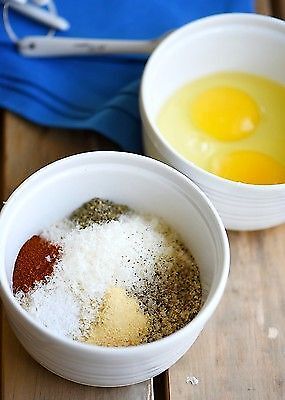 Ingredients
2 courgettes
2 eggs, lightly beaten
1/2 cup Panko bread crumbs
1/4 cup grated Parmesan cheese
1/4 tsp salt
1/4 tsp pepper
1/4 tsp
paprika
1/4 tsp garlic powder
1/4 tsp
Italian seasoning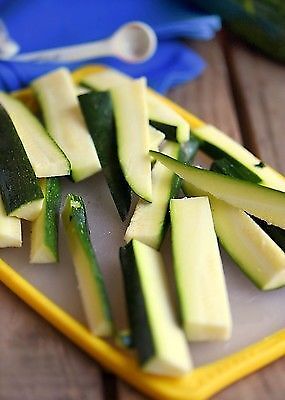 Instructions
Preheat the oven to 220C.
Line a
baking tray
with foil and spray with cooking
oil spray
.
Combine bread crumbs, Parmesan cheese, salt, pepper, paprika, garlic powder and Italian seasoning in a small bowl.
Cut off the ends of the courgettes. Cut the courgette in half and then cut into 1/2-inch wide stripes or wedges. (Much like you would for French fries.)
Dip the courgette strips into the beaten egg and shake off excess.
Dredge courgettes in the bread crumb mixture and place on the prepared baking tray.
Repeat for all courgettes fries. Spray the top of the courgette with cooking oil spray.
Bake courgette fries for 22 to 25 minutes, or until golden brown and crisp. Turn over halfway through.
Serve the baked seasoned courgette fries by themselves or with marinara or ranch - delicious!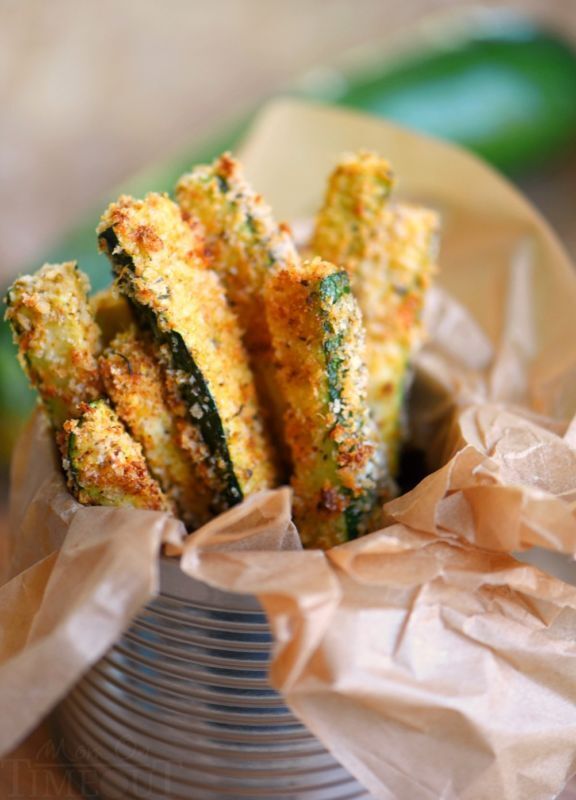 I hope you try this recipe soon! These courgette fries go good with just about everything and I have never have any leftovers no matter how much I make. That's the sign of a really good recipe :)