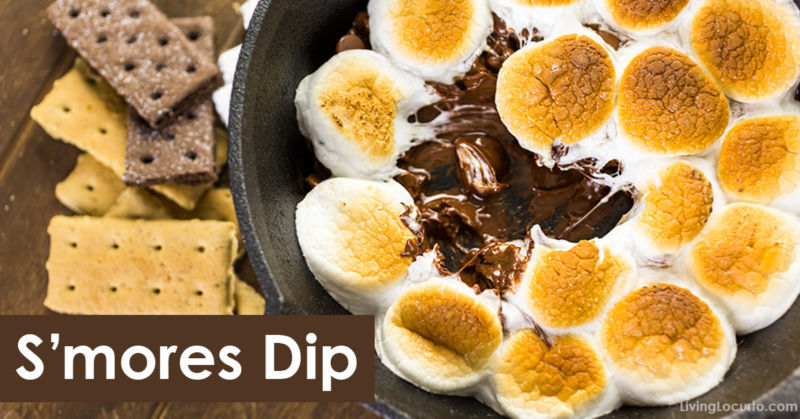 Summer is for camping, swimming and of course s'mores. Bring the fun indoors with this amazingly easy Baked S'mores Dip! With this recipe, you can make everyone's favourite treat at anytime of the year.

Not only is this gooey chocolate dip delicious, it also saves on the mess. We all love s'mores and by making this for your next party, you'll be the most popular guest!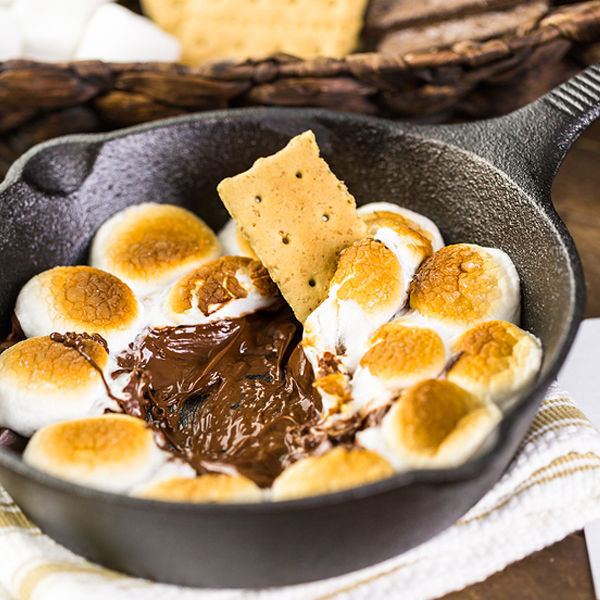 What you'll need:
1 tablespoon coconut oil
3/4 cup semi-sweet chocolate chips
1 bag of large marshmallows
Graham crackers or cookies for dipping
Non-stick baking dish or cast iron skillet
Step 1
Preheat oven to 350 degrees. Wipe the bottom of your baking dish with coconut oil to make sure the chocolate doesn't stick to the pan.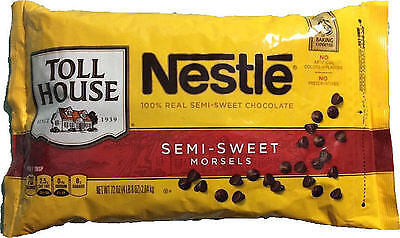 Step 3
Use scissors to cut 10-15 marshmallows in half. A trick to easy marshmallow cutting is to wet the scissors before using them. This will keep the marshmallows from sticking to the scissors.

Step 4
Place the marshmallows cut side down over the chocolate chips. Leave a little space between each marshmallow as they will puff up a bit when baked.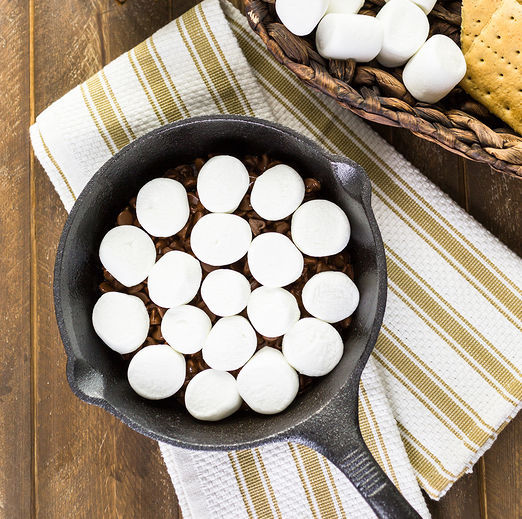 Step 5
Place the pan into the oven and bake for 10-12 minutes or until the marshmallows are golden brown and toasted.

Step 6
Remove from oven and start dipping with graham crackers! Serve the dip with all kinds of flavours of graham crackers. It's fun to try different flavours!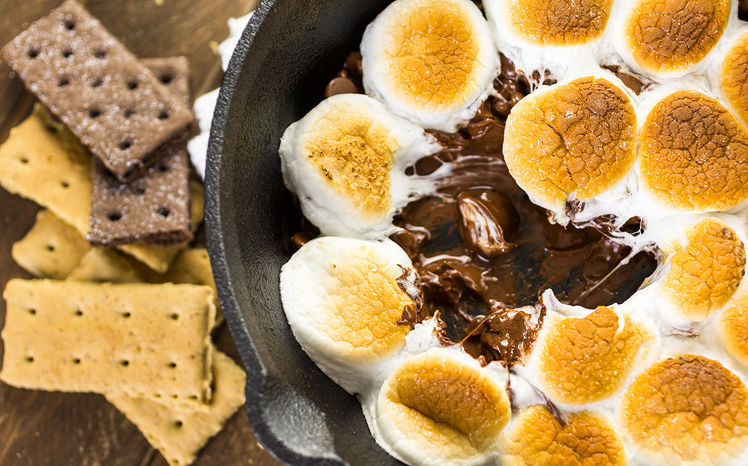 Wasn't that an easy dessert? This is perfect for a rainy day, those times you are craving chocolate, or family nights at home. Have your kids assemble the dip before baking. They will love it!

Want to switch things up a bit? Try adding some M&M's or cut up your favourite chocolate bars.

If you plan to serve s'mores dip at a party, assemble it first, then heat it up at the party. It's best when it's served directly from the oven. Or you could make it in a glass baking dish, so it can be easily heated up in the oven or microwave at the party.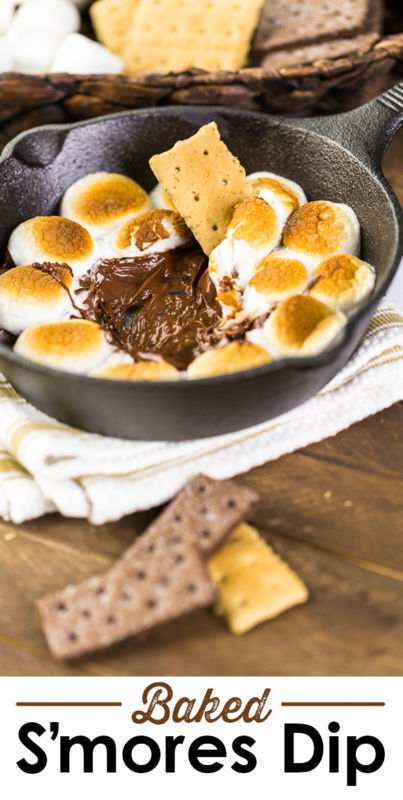 You might also like these recipes!
Click the photo below to view one of my favourite recipes