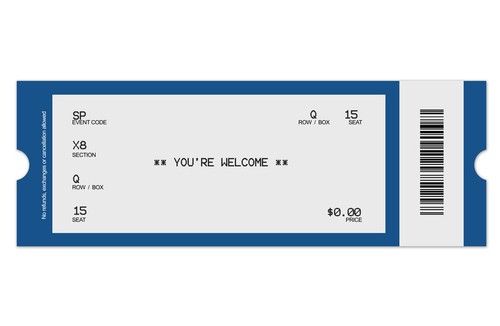 Barbra Streisand, an accomplished singer and actress on both the stage and the silver screen, is adored by millions of fans worldwide. With multiple hit albums and singles to her credit, the singer/songwriter/actress has won countless awards for her work in music, theatre, television, and film. Considered to be one of the most critically and commercially successful entertainers of the modern era, Streisand finds herself in select company as the only female recording artist in the Recording Industry Association of America's top 10.
When seeking information on upcoming concerts and ticket availability, fans can go online to keep up to date with the various venues Barbra Streisand expects to appear at for the current year. In addition, they can invest in Barbra Streisand memorabilia, available at local collectable and music shops or online at a variety of collectable websites, including eBay. Those who want to attend concerts can find tickets online on eBay or at local ticket offices after a Streisand concert has been scheduled.
About Barbra Streisand
Born Barbara Joan Streisand in 1942, she changed her name to the familiar Barbra in 1960. Starting out as a nightclub singer, she eventually expanded into television appearances and then made theatre appearances before releasing her first album, The Barbra Streisand Album, in 1963. She continued with her Broadway career in 1964 and became a hit in the play 'Funny Girl'. She later reprised the role for the film adaptation in 1968.
In addition to starring in a variety of movies over the years, she also produced and directed several films and even wrote the script for Yentl. Most recently, Streisand has returned to starring in films, and she is active in U.S. national politics. She has also embarked on a concert series entitled 'Barbra Live'.
History
Across her impressive career, Streisand has filled a variety of roles, including the role of New York nightclub singer, television star, Broadway star, film star, and recording star. Loved the world over by her millions of fans, Streisand remains popular to this day.
Singing Career
With more than 30 studio albums and more than 100 singles to her credit, Streisand has become one of the most prolific performers in recording history. Her achievements include 22 top 10 and seven number one studio albums across her career. Her 1980 album Guilty was her biggest studio album in the U.K. Coupled with various compilation albums that finished at the top of the charts and six number one albums in the United Kingdom, the entertainer is one of Britain's most successful recording artists.
Along with the studio album Guilty, other Streisand favourites include Love Is the Answer, Memories, and 2002's The Essential Barbra Streisand. She has also had numerous top singles in the U.K. with a total of seven reaching the top 10 and one number one, which was 'Woman in Love' in 1980. With multiple gold, platinum, and multi-platinum albums to her name, Streisand has made a name for herself as one of the most popular music artists in the world.
Acting Career
In addition to her career as a singer, Streisand has had a long career in movies, television, and on the stage. After starting in television, she eventually went the way of the Broadway actor early in her career. She starred in her first film, Funny Girl, in 1968, which was a reprisal of her role in the Broadway hit. After filming her first movie, Streisand starred in more than 20 films. She has also written, directed, and produced various movies. She wrote the script for Yentl and then produced, directed, and starred in the film.
Awards
Fame often comes with awards, and Streisand has won her fair share of them. She is one of only 11 stars to win awards in all of the major categories of entertainment, music, theatre, television, and film. For music, she has won a total of 15 Grammy Awards, two special achievement awards, and has been nominated an astounding 57 times. Some of her awards include Album of the Year and Best Female Vocal Performance, as well as the Grammy Legend Award and the Grammy Lifetime Achievement Award. Streisand was inducted into the Grammy Hall of Fame for three separate works.
In addition to her role as a world-class singer, she has also made a name for herself as an actress. Nominated for five separate Academy Awards, she has won a total of two Oscars for her acting chops.
Barbra Streisand Concerts
During some years, Barbra Streisand puts on a concert tour for her fans worldwide. She tours across multiple continents, including North America, Europe, and Australia. Fans can visit the star's website or check other online sources devoted to the star for concert information, tour dates, and ticket information.
Venues
Barbra Streisand periodically schedules a select set of concert dates throughout Europe to allow her fans to see her live and in person. With most venues throughout Europe featuring a seating capacity of 15,000 to 20,000 seats, the shows take on a more intimate quality than one would find at larger venues around the world. The table below notes some of the common locations to see Barbra Streisand, all of which claim to feature great acoustic quality throughout the arenas.
Venue

Location

Description

O2 Arena

London

Built to reduce echoing through strategically placed sound-absorbing materials

Second-largest arena in the U.K.

Ziggo Dome

Amsterdam

Boasts excellent acoustics and state-of-the-art technology

Exudes an intimate atmosphere, despite its size

Lanxess Arena

Cologne

Claims beautiful sound throughout the arena, especially in the floor section

Roof supported by a steel arch

O2 World

Berlin

Offers good viewing angles regardless of seat location

Optimal acoustics throughout the venue are guaranteed
Fans of Barbra Streisand should be sure to buy their tickets well in advance of the shows they want to see. Waiting too long can result in tickets selling out. When selecting tickets, buyers can first view the arena's seating chart online to get a visual on the location of the seating.
Popular Albums and Songs
Some of her more popular albums include Guilty,The Broadway Album,Back to Broadway, Love Is the Answer, Barbra Streisand's Greatest Hits Vol. 2 , and Memories. Her greatest success has been in her native United States, but she has dedicated fans all over the world. Some of her more popular songs include 'My Man', 'Evergreen', 'You Don't Bring Me Flowers', 'No More Tears (Enough Is Enough)', 'Woman in Love', and 'Tell Him', among others. Streisand continues to please crowds the world over with her unique sound and beautiful voice.
Memorabilia
Shoppers can find a multitude of music memorabilia at local memorabilia shops or online. The table below lists some of the more popular memorabilia types, including photos, concert programmes, T-shirts, and posters.
Memorabilia Type

Description

Photograph

A variety of colour and black and white photos of Barbra at various stages of her career

Tour Programme

Fans can find programmes for a multitude of concert tours throughout the years, including Europe and North America

Poster

Shoppers can find a variety of promotional posters from the star's early years

Both black and white and colour posters are available

Shirts

Fans can find a selection of concert t-shirts available in many sizes and colours

Presentation Discs

A wide selection of gold and platinum presentation discs

Most come with a picture of Streisand

Other Items

Shoppers can find a variety of other items related to Streisand

Includes mugs, stamps, and other items depicting the famed star
When buying fan items that require a size, fans may want to measure to ensure a proper fit. Most shirts, for example, come in standard sizes like small, medium, large, and extra large, but there can still be a lot of size variation from one manufacturer to another.
Buying Barbra Streisand Concert Tickets on eBay
To buy Barbra Streisand concert tickets when she is on tour or other memorabilia, such as photos, posters, and T-shirts, check out the many high-quality and reasonably priced items that eBay offers. Buyers can feel confident about eBay's sellers thanks to the site's feedback rating system. These ratings give shoppers a great idea about what other buyers thought of a particular seller's product quality and customer service skills. Remember to review the seller's ratings before making a purchase.
To find the product of your choice on eBay, first, go to any eBay page and search the site by entering keywords into the search box. Use terms like ' Barbra Streisand Tickets' or ' Barbra Streisand tickets at the O2 Arena ', for example, to begin your search. After viewing the listings that pop up after you hit enter, you can narrow the choices by clicking on the filter options that most closely match what you want. Remember to read through eBay's Search Tips for great advice on searching for concert tickets or other products using keywords. You can also shop specific eBay Shops for a wide variety of product options.
Conclusion
Barbra Streisand has become an iconic entertainer to many music, film, and theatre fans around the world. Streisand's excellence spans a career as a singer, songwriter, writer, producer, actress, and director. She has won prestigious awards for both singing and acting. Streisand has also made many television appearances, both early and later in her career. In addition, she spent considerable time on the Broadway stage, where she honed her acting skills before moving on to perform in movies.
The singer has millions of adoring fans across the world who want to see her in person. When that is not possible, they have other options. Fans can buy memorabilia and other items to keep as a remembrance of a favourite moment, song, or film of the star. When looking for concert tickets, fans can check availability at local ticket sellers for more information on concert dates, or they can visit online websites that sell concert tickets, including eBay.