Guitar slides come in various shapes and materials, such as ceramic, glass, porcelain and chrome, and all have a subtle difference in tone, pitch and sound when used.

When using a guitar slide the method and interaction the player has with the fret is quite different. Instead of pushing the strings down to the fret board, the slide is pressed carefully upon the string to be played above the applicable fret, thus creating a different resonance. You can play a note and move the slide up and down the neck easily allowing the tone to change smoothly.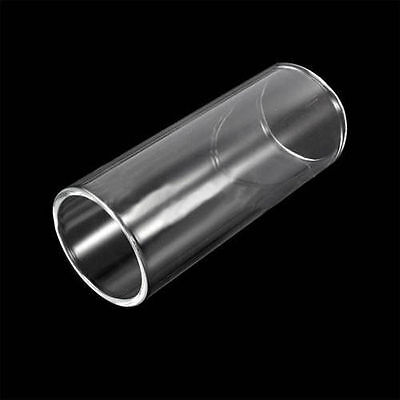 Some people debate about which guitar slide is best, but it is a matter of preference and style. Two commonly used slides are glass and chrome ones.

Generally a glass slide creates a smoother, warmer and rounder tone and is usually advised for acoustic guitar player.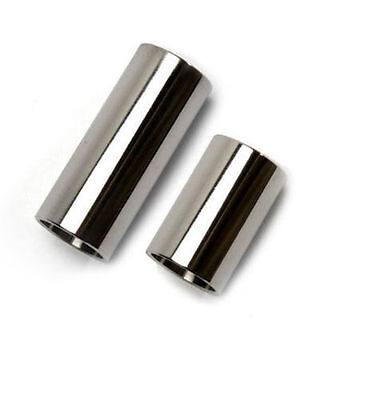 The chrome slide is heavier and this is reflected in the sound it produces, which is more metallic and has a slight buzz. It is often used with Blues music.

Both types of slide are a great way to find new sounds with your instrument and are ideal for someone new to them to experiment with.