#Vaping #Ecigarette #Vapor #Vapour

First things first this is not a guide into what i think the best electric cigarettes or e-liquids on the market are in 2015. This is a guide for beginners that are looking to make the switch from tobacco cigarettes to electric cigarettes and what to know some key basic information before doing so, and I hope this will help.

so you're looking to make the change from conventional cigarettes to the electric cigarette then there are many things you may want to know before you get started i've divided the guide up into 8 questions for easy navigation and reading.

Why should I make the change?
What type of E-cigarette hardware is for me?
How long will my E-cigarette battery last?
What is E-liquid?
What strength E-liquid is right for me?
E-cigarette terms and what they mean?
Health and safety
What are the cost implications in all of this?



Add a caption
See what Bear vapour has in stock: www.ebay.co.uk/usr/bearvapour?_trksid=p2047675.l2559
Why should I make the change?
Electronic cigarettes are becoming vastly more popular around the world with growing numbers making the change every day.

The difference between electric cigarettes and traditional cigarettes is that you're not putting yourself at risk by exposing yourself to the many chemicals that are found in tobacco cigarettes, which in some cases can be up to 4000 chemicals including 43 known cancer-causing (carcinogenic) compounds and 400 other toxins into your body.

Just take a second to think about that and the harm not just to yourself but others around you.

Now compare that with the list of chemicals found in e-cig vapour which i'll go into more depth in the "What is E-liquid" point:

- Nicotine
- Propylene glycol known as PG
- Vegetable glycerol known as VG
- Flavouring (Food grade)

That said, very few carcinogenic chemicals have been found in e-cigarette vapours, and those present only appear to be in trace quantities, far less than in burning tobacco and similar or less than in recognised nicotine replacement products such as nicotine gum, patches and sprays. Please note we're not saying electric cigarettes are 100% healthy we're stating that they are an better for your health than alternative smoke free aids on the market, do some research and look for some real reviews on how people have coped with the transition for yourself.

Its cheaper in the long run, the start up costs to get vaping can be daunting but taking that first step could save you money in the long run.

This is an example from my own personal experiences, yours may differ: - 10 cigarettes a day will cost around £5.00, £35.00 a week, thats £1820 a year. quite a lot of money!
- E-liquid / E-juice will cost around £5.00 per 10ml, on average I'm vaping up to 20ml of E-liquid £10 a week max, £520 a year saving myself £1300.

Just a few quotes from real people that made the transition from smoking to vaping and haven't looked back.

"e-cig helped me to quit smoking. It's been 9 1/2 months since I've had a cig. I enjoyed smoking, the whole ritual and all. From packing the pack, getting one out, lighting the lighter, taking puffs, to putting it out. I enjoyed it all.

"I started keeping my 2 grand children every day while my daughter is at work. She doesn't like smoking around her babies. So, while the babies were here (age 18 months and 4 months at the time) I would smoke outside. But being as little as they were, I couldn't go outside much at all. So, my daughter asked me if she bought me a vapour cig, if I would quit the cigarettes. I told her I would try, but can't guarantee it. She bought me one, and I haven't had a cigarette since May of 2014."

"I can so relate to all the people here on this forum! It feels really good to be able to quit smoking. I have tried to do so for years, but was never successful. I felt guilty because I felt I was not only ruining my life with the harmful smoke, but I was also ruining the life of my wife and kids by exposing them to a toxin-filled atmosphere. I feel grateful for e-cigarettes for helping me with this decade long fight! They have been a great relief, that is for sure!"

Ever had someone tell you how much you smell after coming in from smoking a cigarette? Every smokers been confronted with this statement. Electric cigarette vapour won't linger round the house getting into your furniture or clothes causing a foul smell for hours if not days. After a month of swapping from conventional tobacco cigarettes to the electric cigarette you'll be one of the people complaining about the smell of tobacco lingering on someones breath as they rush in from outside on that bitterly cold wet winters day.

Smoking cigarettes not only dulls taste buds and smell, it could ruin them indefinitely. As you make the change you'll find even after just a couple of days you can rediscover them tastebuds and smells that were lost whilst smoking and what a difference it makes to every day life.



What type of E-cigarette hardware is for me?

The hardware you choose when making the steps to get off cigarettes is very much down to personal preference, hopefully reading this you'll be able to gain a better understanding of what will give you the satisfaction to stub that cigarette out for good.

Cig-a-like - A disposable small electric cigarette which looks very much like your typical cigarette. Normally coming in two parts, cartridge and battery for an easy discreet vape. Cig-a-likes come in manual or automatic, You can press a button to turn it on for manual or automatic turns on automatically whilst taking a pull. There easy to carry around and normally price under £20 to get you started.

Just having one Cig-a-like to hand may not get you all the way through the day, as the hardware is quite small battery life can be a problem, also vapour production may not fit everyones needs or satisfy their cravings as the power utilised in such a small piece of kit won't be as powerful as its successors the eGo style or mod style battery.
The next step is to look into a more powerful device, an eGo style battery!

eGo style - The most commonly used e-cig model and great for people starting out, the eGo style batteries aren't too expensive so you don't have spend a lot to decide weather or not vaping is for you. eGo style batteries are very popular with people that are on the move or at work and are looking for a stealth vape (A device that you can get a quick pull on without anyone noticing) and want a light vaping device that won't weigh you down as well as being small durable and pack a flavoursome nicotine filled throat hit.

The battery life on the eGo style can vary, generally ranging from 650mAh - 2600mAh, normally though the higher the mAh value the bigger the device. eGo batteries are rechargeable and most starter kits will provide a usb / wall charger within the kit, nice and easy to charge within a few hours. to understand how mAh is measured go to "How long will my E-cigarette battery last".

eGo style batteries normally come with a standard 510 thread which is the most common, popular thread used this allows you to customise your e-cig and put different e-liquid tanks on your device which can alter flavour, throat hit and the capacity of juice your e-cigarette can hold.

eGo style, Great for first time users that are looking for an alternative to smoking which is affordable, lightweight and imitates the feel and look of a real cigarette. If your really looking for a device that produces lots of vapour throat hit and flexibility in power options the mod style device is more for you. Normally people like to start on the eGo device as there nice and easy to set up, if that doesn't satisfy the craving or you just want something that puts out more vapour people often turn to the mod style devices.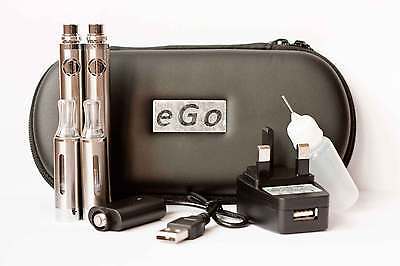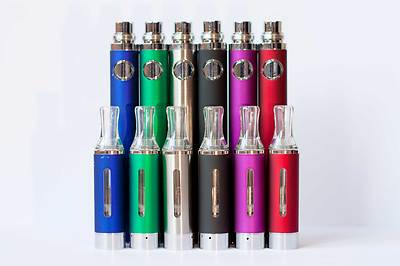 Add a caption
www.ebay.co.uk/itm/1100mAh-Double-starter-kit-E-vape-MT3-Tanks-Perfect-starter-product-10ml-fluid-/181727230518?s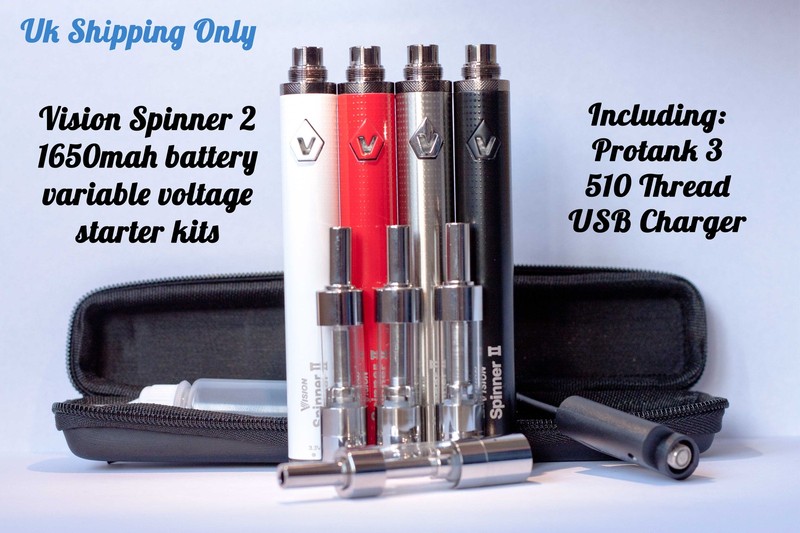 Add a caption
http://www.ebay.co.uk/itm/E-Shisha-E-Vape-1650mAh-Electric-Hookah-Starter-kit-VS-2-/181721466199?ssPageName=STRK:MESE:IT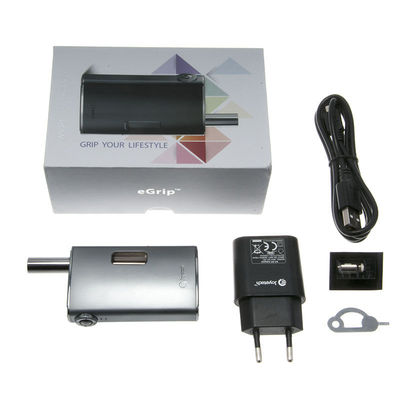 Mod style devices:
Mod style devices are for the more advanced e-cig user. There are two different types of mod styles, regulated and unregulated. Regulated devices come with more safety features that come with such as auto cut off if theres anything wrong with your device such as your tank not being built properly to auto firing which is generally restricted to a maximum of 10seconds with a regulated device, a big safety feature if you keep your device in a bag or somewhere where it can fire on its own, this means it won't overheat like them scare stories you hear on the news.
http://www.ebay.co.uk/itm/Joyetech-eGrip-20w-1500mAh-Starter-kit-Silver-Camo-and-Wood-/181722849958?ssPageName=STRK:MESE:IT
If you're looking to buy a mod style device always recommend doing research before on the product to make sure of its safety, you shouldn't have any problems with a regulated devices they are made and designed to maximise safety. examples of these devices: Provari P3, iGrip 20w iStick 10w, 20w, 30w and 50w devices are all classed as regulated safe device and allow consistent power output throughout battery life giving you a satisfying vape from beginning to end of the battery.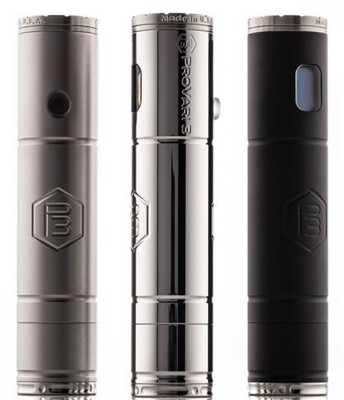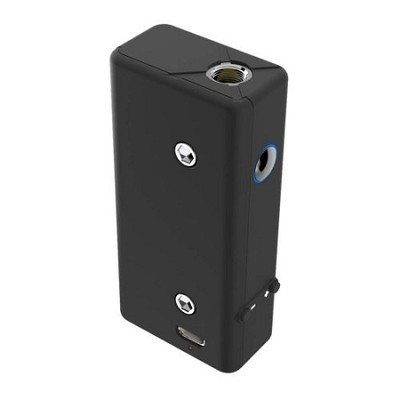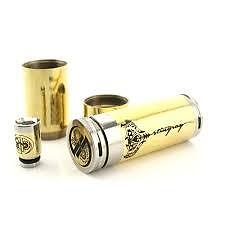 Unregulated devices:
Unregulated devices need to be researched these are normally the devices that don't come with safety features such as the 10second auto cut off point, understanding of batteries is needed and how ohms works. Unregulated device can be deemed unsafe if using the wrong batteries or if causing a short whilst in use. This sort of device doesn't have a maximum power output, please be safe, do your research and make sure to understand Ohms law, batteries to use in certain devices, and how to safely test your tank on the device of your choosing. Examples of these devices: Nemesis style mechanical mod, Stingray x mechanical mod is basically a fully customisable metal tube which comes in several parts.
How long will my E-cigarette battery last?

There is nothing worse than your e-cig device running out of battery half way through the day with no way of charging it. The mAh rating of your battery can help you calculate how long your battery will last, the higher the mAh value the longer the battery will last.

Heres a beginners chart on estimated battery life for e-cigarettes up to 1300mAh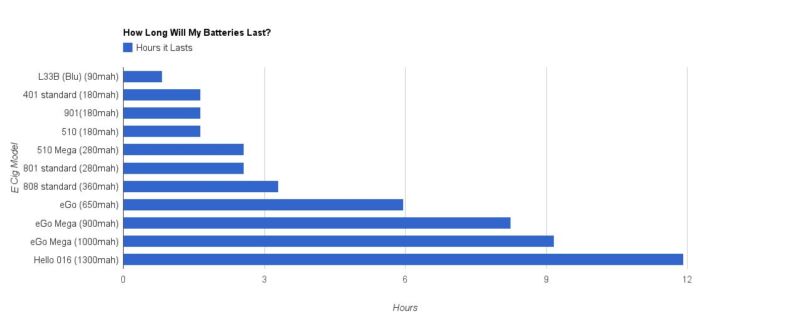 What is E-liquid
Defining E-liquid:

"eLiquid is the fluid that fuels the Electronic Cigarette. It is what provides the nicotine solution and the flavouring to your Electronic Cigarette. It creates the vapour in which you exhale that mimics the traditional smoke from analogue cigarettes."

There are four basic e liquid ingredients; water, nicotine, flavourings and a propylene glycol or vegetable glycerine base or a mixture of PG and VG.

Propylene Glycol (PG) – this is used as a base or carrier for the nicotine and flavours. PG is widely used as a food additive and can be found in many things that we regularly eat. PG can also be found as an additive in some medicines.

Vegetable Glycerine (VG) – also used as a base or carrier for the nicotine and flavours in e-liquid. VG is a plant based substance and is sometimes made from coconut or palm oil. VG is also widely used as a food additive.

Flavourings – food flavourings are added to create a specific taste.

Nicotine – most brands offer anywhere from 0mg of nicotine to 24mg of nicotine in their e-liquid.

However, it needs to be stated that food flavourings are designed to be digested, not vaporised and inhaled and the effects of using food flavours in such a way over a long period are yet to be established.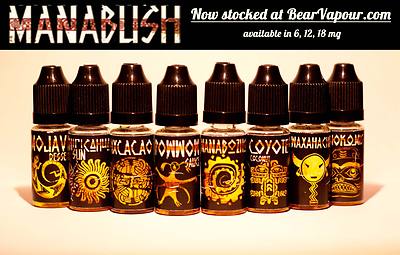 Add a caption
Manabush E-liquid 6ml 12ml 18ml Nicotine strengthes
What are the cost implications in all of this?

Its really up to you how much you decide to spend on your first electric cigarette prices vary, peoples opinions will always differ whilst products change as the electric cigarette market gets quickly bigger. You should be able to get a decent electronic starter cigarette for under £50 including chargers, liquids, replacement pieces everything you need to get you going. This is more than your normal pack of cigs but only a start up cost, once you've brought the starter kit then cost will go down as to my example in "why should I make the change?"

This is an example from my own personal experiences, yours may differ:

- 10 cigarettes a day will cost around £5.00, £35.00 a week, thats £1820 a year. A lot of money!
- E-liquid / E-juice will cost around £5.00 per 10ml, on average I'm vaping up to 20ml of E-liquid £10 a week max, £520 a year saving myself £1300."

Along with e-liquid you need to purchase, you'll have to purchase replacement atomizers, make sure you buy the atomizers specific to your kit as some differ, look to change it every 2weeks for maximum vapour output. Atomizer heads look a little something like this , if you find your getting a slight burnt taste it generally means that it needs to be changed over or you need to lower your power settings.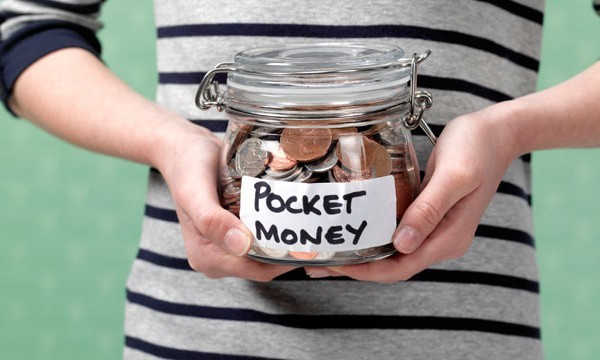 How to fill your tank device?
Filling most tank is pretty easy and simple, for example purposes i've used the MT3 tank, a basic starter tank, easy to clean out and change atomizers heads.

unscrew top tank from battery and turn upside down, unscrew bottom cap of the tank, once removed the tank will be in two parts. The top half of the tank is where you'll be putting your juice, the bottom half is where the atomiser is this can also be unscrewed and replaced. Fill your tank with juice just below centre post and make sure not to get any in the middle hole, screw bottom cap back on MT3 tank, place back on device and you're good to go. picture example to show: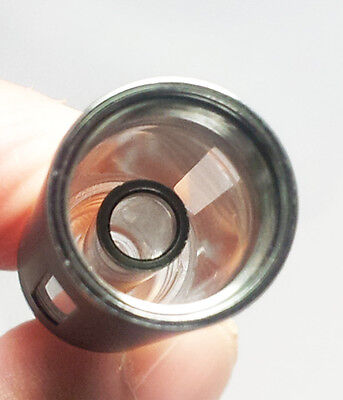 Thanks for reading through my starter guide hope it helps with your transition to eCigs.