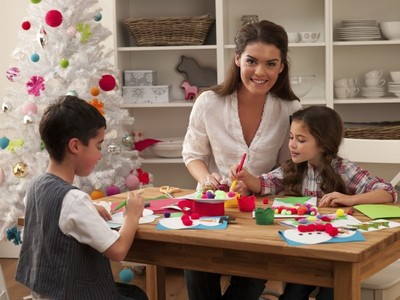 We love to make homemade gifts, cards, art and food. It is part of who we are and I feel that it is important for boys to be exposed to creativity, which is why we have a six pm limit on screen time. One of our traditions is to make christmas cards for friends and family and we tend to start them pretty early. You can see some that we have made in previous years and they don't have to be hard to make, but the boys love making them and gifting them. people have come to expect a homemade card.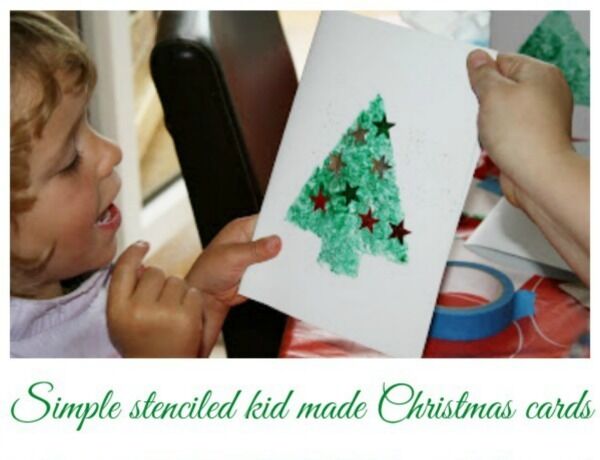 So being and creating with kids is a huge inspiration for me. I want to inspire you, in fact I hope that Mum in The Mad House inspires you to do things with your kids.

We want to inspire you to get creative with your kids and along with eBay I have created a collection called Kids Christmas Crafting. This collection should give you some ideas of things to get to help you with your crafting at this time of the year and there is something for everyone from the novice crafter to the ones used to getting crafty with their kids.

Over the coming weeks you will see that we start to produce more christmas crafts and decorations and we will be sharing our how to's on here. You will find activities and ideas to use all of the items on our collection.
To start you off, why not have a go at making our simple stencil kid made christmas cards.

For these you will need the following:

Christmas stencils
Ready mixed poster paint in green
White blank cards and envelopes
Christmas themes sequins
PVA glue

You will also need some marking tape and a sponge.