Bean bag sofas are large, comfortable, and extremely versatile for any non-formal room of the house. While great for families, bean bag sofas are also popular with singles and couples, as well as with kids. While the numerous options available might be confusing at first, learning about how to choose a bean bag sofa can help you make the right purchase.
Bean Bag Sofa Stuffing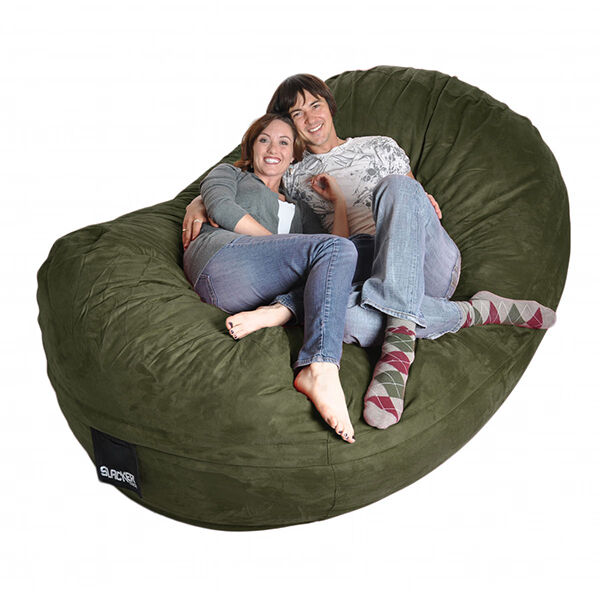 Bean bag sofas come with a couple of different types of stuffing. Stuffing materials vary based on the quality and price of the bag. Shredded, or torn, foam and polystyrene beads are the most common bean bag fillers. High-quality bean bag sofas generally feature a blend of several different types of filler for optimum comfort. Polystyrene beads are advantageous in that they do not settle over time, while foam does settle and compact after a few years of use of the sofa.
Bean Bag Sofa Material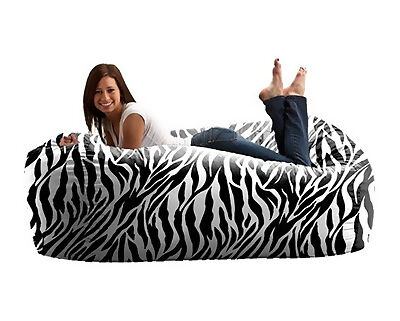 After picking a stuffing, it is a good idea to pick an exterior material. Bean bags come in every type of material ranging from polyester weaves to genuine leather. A few of the most popular materials include velvet and faux velvet, suede and faux suede, leather and faux leather, various cotton weaves, and waterproof polyester, which is usually for outdoor use. Choose a bean bag upholstery material that fits into your budget, that suits your living environment, and that you like. For example, if you want a bean bag sofa for gaming, then a leather one might be a great option, but if you are buying a bean bag for children, then a cotton or polyester one that can withstand more damage is a better option.
Bean Bag Sofa Size
Bean bag sofas come in a couple of different sizes. While most bean bag sofas seat a minimum of two people, there are smaller and larger versions. Bean bag chairs are usually available in sizes small through large, and for bean bag sofas, the sizes change to XL, XXL, XXXL, and sometimes giant, king size, queen size, or full-size chair, although there are no standard sizes across brands. Pay attention to the physical measurements listed by the manufacturer and choose something that suits the space and the number of people using the sofa.
Bean Bag Sofa Style
Bean bag sofas come in a variety of different styles. These range from simple black, white, and solid colours to wild paisley and animal print patterns. Choose something that suits your home style, the room, and the people using it.