A bedside cabinet is so much more than a piece of furniture. It's a receptacle and a resting place for books, pens, make-up, glasses, notes, tissues… Here are eight tips to help you make the right choice.
Table of Contents
What to consider when buying
What's right for you?
Get your inspiration from overseas
Is it sturdy enough?
Does it fit in?
Handles and other fittings
Height expectations
Buying for two
Moving on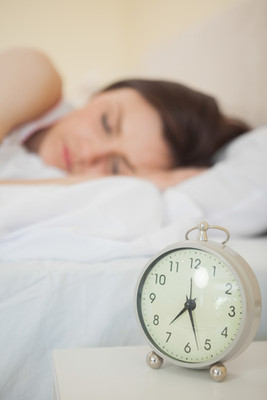 How much space do you have – measure it?
Cost constraints – what's your budget?
Durability – will it stand up to the demands of everyday life?
Talk to your partner – let them have their say.
Do you need a matching pair?
Style – does it match your existing furniture?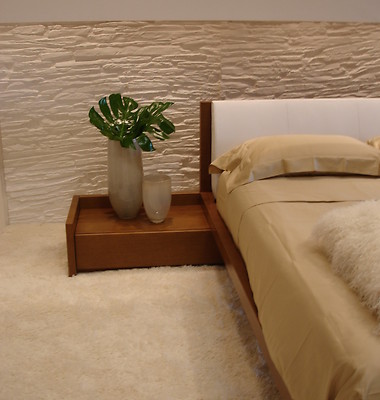 The most important thing to consider is you. How will you use your bedside cabinet? If all you need is a place to sit a stuffed owl or a pile of books, there are plenty of simple cabinets on the market, some barely more than shelves that sit level with the bed. But if you're looking for more, there are cabinets with built-in speakers, fridges, and lamps, and slots for tablets,
mobile phones
, laptops and books. Some fold up, others come with handles to make them easier to lift.
Cabinets are typically circular, half moon and square, but you can also find octagonal, triangular, and asymmetrical styles. Aim to match the cabinet with existing furniture. Rectangular wardrobes paired with a fat, almost bubble-shaped pair of cabinets will look more than a little curious, as will a blocky, 1980s-style slab set among crafted, gothic wooden furniture. There's a simple rule of thumb – if it makes you feel uneasy, then it's probably wrong.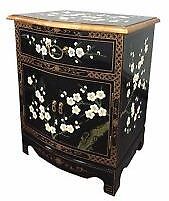 Bedside cabinets aren't just a peculiarly British phenomenon, many other countries have their own unique designs for the humble alarm clock pedestal. Look out for Indian, Chinese, Italian and other styles while you're on your travels. The rustic look is popular, as is French shabby chic. Patterns, washes, stencils and murals can all look striking. And if you
are the ultra-conscientious type, try matching it with your bedspread.
Of course, if you do buy something exotic, or order from abroad,
bear in mind that there will be extra costs involved.
Material is an important consideration. A glass, marble, or plastic top can scratch, a mirror-style top can crack, and a wooden top can stain. Buy a cabinet that is big enough and tough enough to withstand the rigours of daily use. Many cabinets have legs, curved or straight, but while you are busy visualising an elegant structure that defines your bedside style, make sure your final choice is sturdy enough for the job it is intended for. If a standard cabinet doesn't fit the bill, maybe a broad, brawny bedside chest will do the trick instead.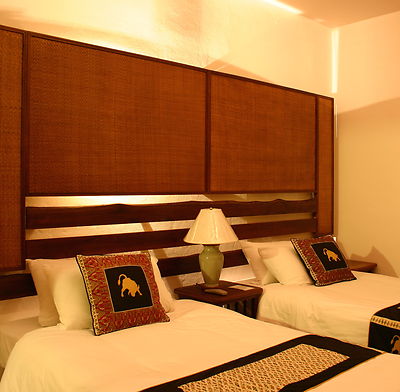 Does the cabinet fit in with the rest of your room? A
grandiose
17th century-style item might look great in your mind's eye, but you may find it looks completely out of place in your bedroom. Plump for a cabinet that doesn't 'fit in' and, sooner or later, you will find yourself carting it down to the shed or hauling it off to a car boot sale. Be realistic. If the rest of your room is modern, chic, metallic or wooden, buy a cabinet that will complement your other furniture. Consider everything – colour, trim, shape and structure – and take a picture of the room with you when you go shopping. Check how much space you have, so you don't buy anything too big or too small.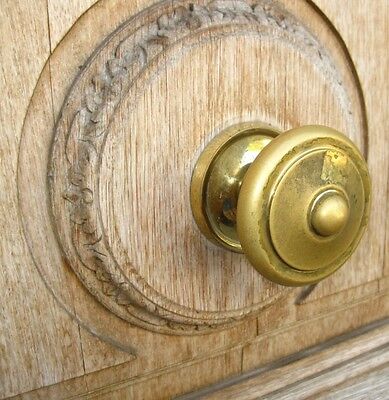 Fittings and fixtures don't last forever; so consider how easy it will be to
find replacements should you pull with a little too much gusto. And don't
feel like you have to settle for what you have. If you don't like the shape or style of a handle, find an alternative. Changing a handle for one from a different century, or switching one shape or style for another is an easy
way to transform a simple piece. Apply similar rules when it comes to
selecting alternative fittings and castors.
Does it sit comfortably next to your bed? Is it the same height? Perhaps you have a preference for reaching up or down. It sounds like such a trivial thing to take into account, but if the top of the cabinet is two or three inches higher than your
mattress
, it will make it awkward to reach over and turn off your light.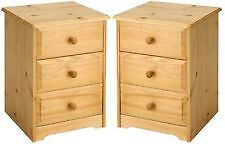 We assume that you'll want matching styles for you and your partner, but have you asked them what they want? Maybe they'll want a slightly different height, colour or size – it's worth asking! If you are buying a unit for your little ones, bear in mind the colour of their room and its style. The cabinet will need to be tough and cool enough to withstand the rigours of friends at a sleepover. Dig a little deeper and you may find jungle, ocean, robot or fantasy-themed artwork for your kids' furniture. And if you can't find what you want, there's nothing to stop you buying a cheaper cabinet and getting out your paintbrushes – DIY stores and social media sites provide plenty of ideas and advice.
If you do make a mistake, don't discard your purchase immediately. Bedside cabinets can often look good in other rooms, such as hallways, studies and conservatories. People tend to hold on to their furniture for years, taking it with them from house to house. Flat-pack furniture is easy to transport but might not have the rigidity of a hand-built item. If you are planning to relocate any time in the next year or so then you should consider the room you are moving to, and buy something in a neutral colour to fit in with your new surroundings.