Old notes in worn condition can provide visible (more obvious) authenticity of a note issue; old notes in newish condition can be compelling reminders that absolutely everything started out at some point brand new.
In used condition coins have wear off the high points, but notes are slightly different. Folds are the key (and ubiquitous) feature of condition in paper money. Sure, a note that has been hanging around in a pocket or wallet for some time can appear grubby, aged or stained, and as with old books can develop light brown staining (called foxing). But it is the number of light vertical folds (and equivalent) that determines condition in paper money (see IBNS Standard). Pinholes can feature, border wear, border tears, writing or fold holes etc. We could include any of these factors in a general overall grade designation (F or VF etc) but individual opinion about how much they detract from the overall impression can vary. Some people find aging marks or border tears (because they often appear similar to a fold) relatively trivial, whilst others just do not like pressed notes or notes with bits missing from the border. It is therefore common usage as with the older coin market to mention any further features of condition separately (in addition to the main grade, Fine or Very Fine) even when they are comparatively common features of collectable currency issues.
Aside from ordinary wear and tear or handling, old notes retain much of their original colour and overall quality surprisingly well. The folds of pressed notes may or may not be obvious. Double checking the surface of a note to confirm if a fold or handling mark has been artificially flattened may prove worthwhile. 'At the least, a washed or pressed note may lose its original sheen and its surface may become lifeless and dull. The defects a note had, such as folds or creases, may not necessarily be completely eliminated and their telltale marks can be detected under a good light', (IBNS Grading Guide). Seated or standing, steady and reasonable movement of a note under a desk/work lamp (or good source of light) will make all folds and handling marks visible. This can be achieved horizontally at 20 to 45 degrees, banknote to bulb. Without a good source of light it may be difficult to fully appreciate things.
It is of course advised that you begin to understand condition and grade for yourself. This will allow you to appreciate the material which you will encounter. The careful handling and comparison of notes will inevitably bring results.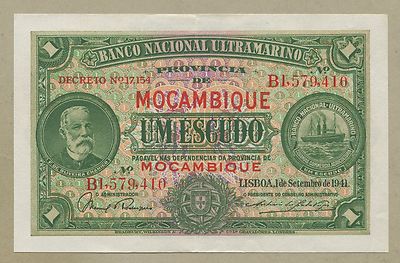 crisp original quality, Extremely Fine (one vertical fold lightly creased).

This old Swiss note from the 1920s is a solid original example (i.e. not pressed), technically About Very Fine, under light, with four pinholes (only visible when held up to the light).

Fisher 2nd issue 1923-7 £1: condition Good Fine (under light).