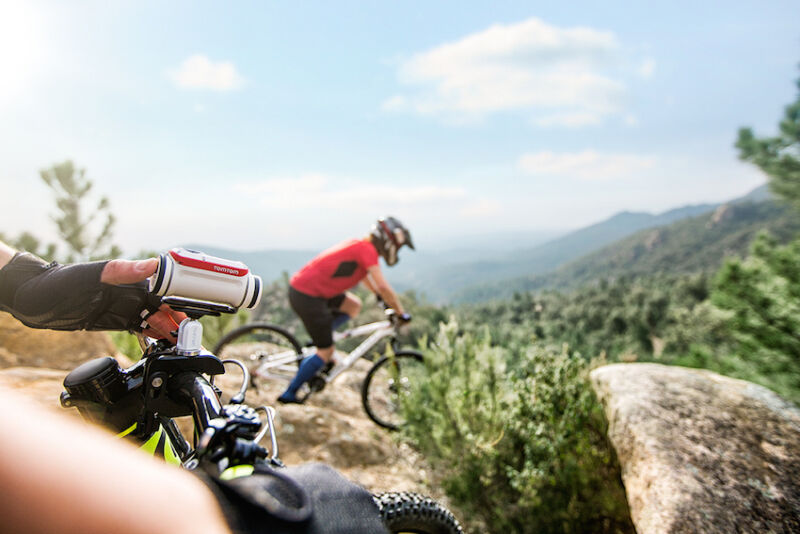 Choosing the best action
camera
is a difficult business, with hundreds of shapes, sizes and specs on the market. We've rounded up the best new action cameras for you, along with five must-have action camera accessories.
TomTom Bandit Action Camera
The excitingly monikered
TomTom Bandit
promises not to just shoot great stuff but also solve that editing problem that gets in the way of posting all that awesome video onto your social networks.
The TomTom has a built-in media server to process the footage on the camera itself, and just a simple shake of the smartphone instantly creates an exciting movie.
The £300 TomTom Bandit is equipped with in-camera motion and GPS sensors to automatically find and tag exciting moments based on speed, altitude, G-force, acceleration and heart rate, according to TomTom. A 16 MP CCD sensor means image quality shouldn't be lacking, and there's a companion viewfinder app as well as Wi-Fi, Bluetooth Smart and USB 3.0 connections.
Kitvision Escape HD5W
The diminutive
Kitivision Escape
HD5W allows you to record in full HD, 1080p video and capture 12 megapixel stills. There's live-streaming apps for iOS and Android, as well as wifi connectivity. The case is waterproof to 60m, and comes with bike mount, vented helmet mount and adhesive mounts included, unlike some. Although it'll only run for 90 mins per charge, it comes in at just under £100, making it biggest bang for buck here.
HEADCAM Ten80 Bullet Cam
The super-compact
Hedcam Ten80 Bullet Cam
is perhaps the ultimate lightweight head-mounted action cam, weighing a mere 39g. The streamlined shape also helps make mounting to helmets and the like easy. It'll shoot full HD 1080p video for an hour on a single charge, and is waterproof to 10 metres - you even get a built-in laser for those Predator impressions, all for £149.99.
Garmin VIRB XE
Boasting an all-new form factor with even more mounting options, the
VIRB XE
is a Garmin's serious attack on GoPro's dominance. The XE will shoot professional HD footage at 1440p/30fps and 1080p/60fps with super slow-mo, image stabilisation and different zoom levels, and offers the extreme sports pro more advanced manual camera adjustments such as white balance control, sharpness control, colour profile control, ISO limit and exposure bias.
Waterproof to 50 meters without a case, it'll get up to 2 hours of battery life at 1080p and has a variety of neat touches like weatherproof charging contacts. Sadly this serious camera has a serious price to go with it, clocking in at a hefty £319.99.
Go Pro
It wouldn't be an action cams list without a
GoPro
in it, and this entry level GoPro is a big hitter on price and specs. For a mere £109.99 you get 1080p video, 5MP stills with a burst mode and low-light mode. Designed to simplify the process of shooting video, it's slimline, weighs 110g, is waterproof to 40m and paired with GoPro studio software it's still hard to beat. You can wear them on a helmet, your arm, in your hand or even attached to a
drone
.
The Best Action Camera Accessories
HPRC Light Case

No matter which type of action camera you decide to live with, there's one common problem with them all - five different mounts, charging cables, spare batteries and a case of MicroSD cards wreak havoc with the most organised travel luggage. Luckily, the non-deformable HPRC light case is a haven of organisation, with foam cutouts for each item of tech to nestle into. Magnetic closure and an idiot-proof elastic band reinforcement means there's no accidental spillage going on either.


XShine

Brilliant for getting those last few shots as light fades, or for full-on eerie night shooting, the XShine will illuminate close range subjects with ease with its 36-LED array that pumps out 180 lux.


Brunton All-Day Battery

As you might have noticed, running a GoPro all day isn't really doable on a single battery. Carting spares around is a pain, and there's many an extreme sport that doesn't really allow casual opening of the protective case. Enter the Brunton All-Day Battery, which replaces the back case door entirely, and gives you a full day shooting...


XSories Big U-Shot Leather
The ultimate
selfie stick
, this genuine leather handle and matching leash add a touch of class to the genre, if you must. Telescoping from just under a foot out to 37 inches this will see you right...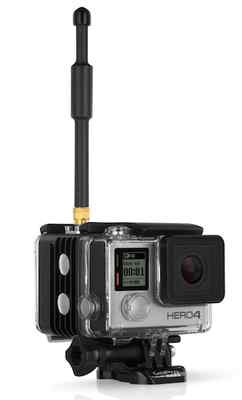 GoPro Herocast

If you're going really big and don't want to miss a second then go livecast with this pro-spec wireless HD transmitter. It doesn't look super-sexy sexy, but it broadcasts professional quality 1080p/60fps and 720p/60fps video using H.264 encoding as seen on ESPN.