To cloth or not to cloth
I'd always liked the idea of using cloth nappies, doing my bit to save the world, all natural products and save some money! So when I found out I was expecting with my daughter I started to look into buying some. The google results I got back were exhausting! Did I want to use terry squares, wraps, all in ones, pocket nappies? I didn't have a clue. So here is my guide to some of the nappies available on the market....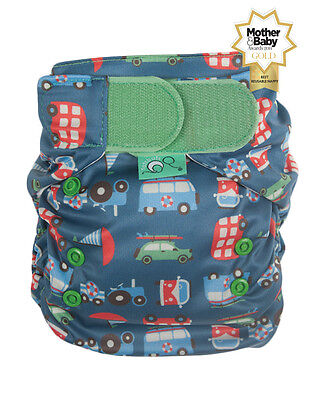 Tots Bots V4
These are all in one nappies that are size adjustable through the poppers at the front. We love these, they are highly absorbent, come in loads of gorgeous patterns and are easy to get on a wriggling toddler. The only downsides are they are a bit pricey and quite bulky so cut for cloth clothing is advisable!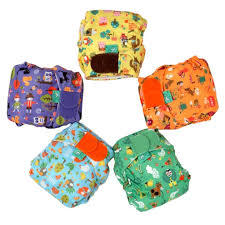 Tots Bots V3, V2 and V1
These are the same as above but the absorbent part is slightly thinner so I tend to find we have to use an extra bamboo booster to stop my daughter out peeing them in an hour!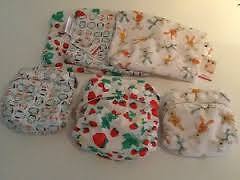 Bambooty
These are all in ones but they come in different sizes rather than have adjustability. To give you a rough idea my average sized daughter wore a medium from 6-20months. However they a bit cheaper and are a little more slender to fit under tight clothing. They also come with a cute little wet bag in the matching design.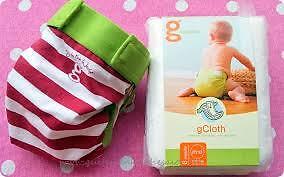 g Nappies
These are a pocket style nappy, so they have a separate absorbent bit. They are also in sizes rather than adjustable. You can buy disposable inserts which are great if you are on holiday and don't want too much washing but I did find these a bit pricey. We prefer to stuff ours with terry squares which is cheaper but does make them a bit more bulky.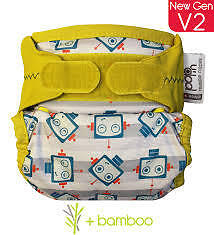 Close Pop In Nappies
These are all in ones and we have found them very similar to Tots Bots in performance and style. They are also size adjustable, although I'd say they come up slightly bigger than most of the others we've tried so would last a bit longer in terms of growth. However they do take a bit longer to dry.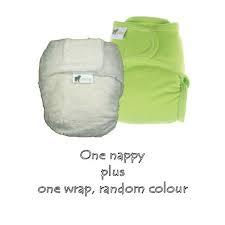 Little Lambs
We also use Little Lambs bamboo nappies and wraps. These come as separates-the bamboo nappy is put on first and then a waterproof wrap over the top. We've found these to be really absorbent and very cost effective. However they are really bulky and a bit of a faff if your child does not co-operate with nappy changes!
So there you have it! This is the selection we use and what we find works for us. Go forth and cloth bum :)