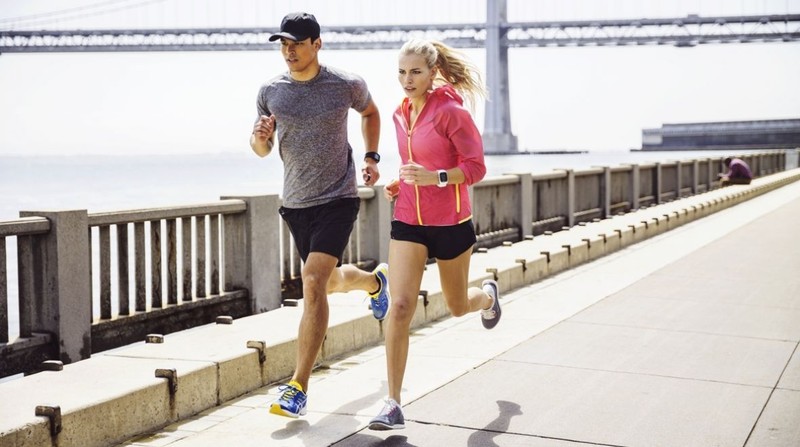 Your 4-Step Guide to Becoming a Runner
The brilliant thing about running is that you really don't need much to do it. Armed with a
pair of running shoes
, something to stop you being naked and a bit of willpower, you can be out there pounding the pavements in no time at all.
But while that's technically true - and we salute anyone who just gets up and gets out there - there's a lot to be said for making the whole experience a bit more comfortable.
From inspiriting reads to get you started, to motivational tech to keep you at it, we asked fifteen times marathon and six times ultra marathon runner Kieran Alger to pull together a kitbag of running gear that can help you go from beginner runner to Mo Farrah-in-the-making.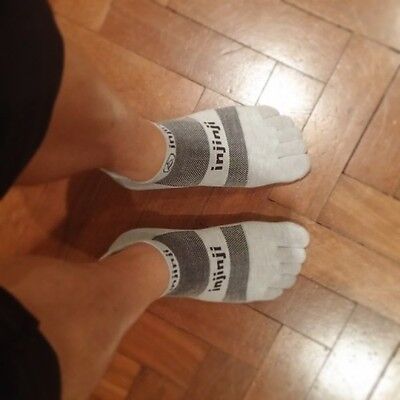 Ditch the Cotton Shirts and Socks

You're about to become a runner and while those old cotton sport socks and that beaten up t-shirt might be comfy now, when you start to clocking longer distances and more time on your feet they won't be. Why? Because for some reason a scientist could probably explain, cotton is brilliant at causing friction. It's particularly true when applied to nipples and feet.
Instead, look for socks and t-shirts that have been made for running. Most aren't that expensive but if you're feeling flush invest in a pair of X-Bionix Speed Metal socks or blister-beating Injinji toe socks. Your feet will thank you.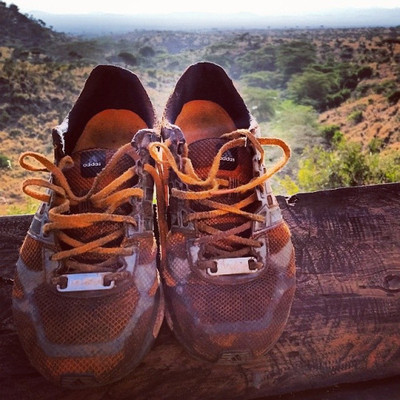 Buy a Pair of Moderately Priced Running Shoes
There are hundreds of flavours of running shoes to choose from.
Race shoes
, road shoes,
trail shoes
, barefoot running shoes and too many brands to name: Nike, Adidas, Asics, Inov-8, North Face, Salomon, Brooks, Saucony, the list goes on.
A lot of these can come with a fairly hefty price tag but don't be swayed by the digits after the £. Expensive doesn't mean better. Finding the right shoe for you is what's important not how much it costs or even the tech it claims it has on board.
If in doubt, head to a running shoe specialist store that offers gait testing. They'll help you find out what kind of shoes suit you best, depending on your foot strike and running style. Armed with this info, try on as many shoes as you can until you find The One.
How will you know when you've found The One? In an ideal world you won't even know they're there. But make sure you've give them a decent test. A good shop won't mind if you run up and down in them and it's the only way to get a good feel. So don't be shy. Remember, these are going to be with you the all the way to that 5k so it's important to make then right choice.
Happy feet maketh a happy runner.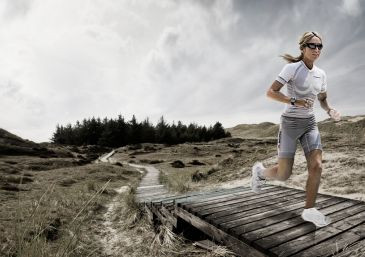 It's All About That Base
Comfort is important when you're running. While it doesn't matter what you look like when you're out there (all runners look better than the guys on the sofa!, you need feel good. If that means looking good then great.
You need to be warm but not too hot. It helps to have gear that's friction free. This is where base layers can be helpful. There's a whole range to choose from. Some are great for staying warm, others brilliant for keeping cool. Some ever offer compression to help your muscles while you run.
As with everything on this list, ignore the price tag and find something you know will feel right for you. Comfort is king.
The
UnderArmour ColdGear range
is brilliant for staying warm on winter while X-Bionic have a range of base layer tops and shorts that'll keep you cool when the sun (finally) comes out.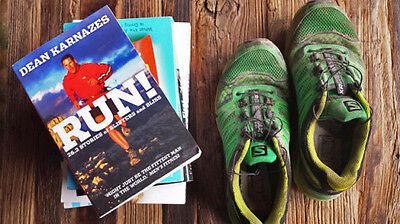 Motivational Reading Material
It's not easy starting out. Even the most hardcore runners needed a little inspiration in the beginning. Luckily there are some
brilliant running books
out there to give you a motivational bump.
Born to Run by Christopher McDougall, Run Fat Bitch Run and Run! by Dean Karanazes are all inpsiring reads for wannabe runners, each with its own unique take on the act of putting one foot in front of the other.
3. Tech it to the Next Level: Invest in Some Tech to Track and Motivate

It's not absolutely essential but a little bit of tech can help make your runs a whole lot more inspiring. From tracking your speed and distance to adding a soundtrack to your runs, there are some great gadgets that can help you monitor your progress and stay motivated.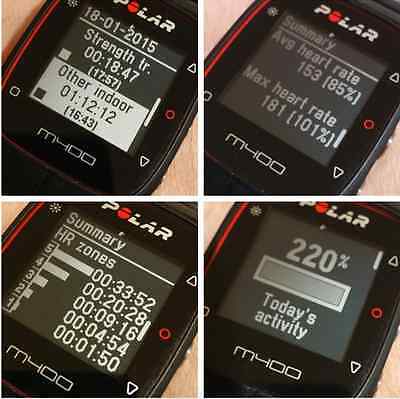 Buy a Budget Running Watch
Just like the running shoes, you can go out and spend a fortune on a top-of-the range multi-featured GPS sportswatch to track your runs but unless your plan is to start running marathons, then a budget option like the Runtastic Orbit or a
mid-range running watch
like the Polar M400 will do the job perfectly well.
Both offer the added benefit of doing Nike Fuelband-style activity tracking too. With the Polar M400, there's heart rate tracking too which is great for assessing how your fitness is improving.
Paste a YouTube Video URL
Download a Smartphone Running App

If you don't want to invest in a watch then there a lots of free run-tracking apps for iPhone and Android smartphones. Strava, Endomondo or Nike+ Running are all popular and come with the added bonus of social tools for some added community support.
There are also lots of Couch to 5k apps that give you a programme to follow to take the guesswork out of getting you up to speed.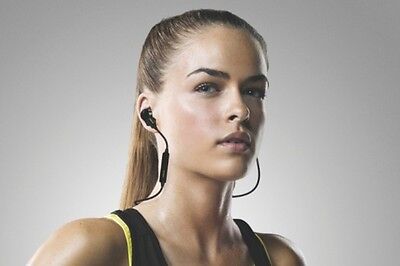 Slip on Some Running Headphones
Rocky Balboa knew a thing or two about using music to get fired up and there's science facts to prove him right. But to make the most of the Eye of the Tiger you're going to need a set of
running headphones
that sit comfy in your ears, and more importantly, stay put.
Look for in-ear headphones that either come with earloops or a neckband. These are least likely fall out. The Sennheiser PMX 685i Sports and the Monster iSport Strive are both solid options. Or if you fancy something a bit more hi-tech then the Jabra Sport Pulse come with built-in heart rate monitoring and a handy free run-tracking app.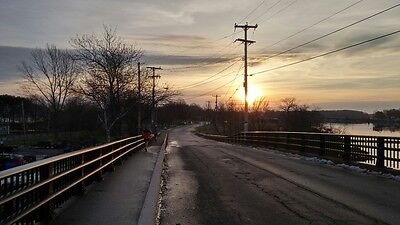 4. Get Out and Run

Whatever kit you decide to buy, remember there's no magic clothing or technology that can turn you into a runner. It's all down to you.

But you can do it. Believe in yourself and take it one step at a time. Don't fret the setbacks and just keep going. When you cross that 5k finish line, running off into the sunset, you'll be very glad you did