From the HTC Desire through to the HTC One M9, HTC has made a habit of making gorgeous smartphones.

The Taiwanese tech innovators have been creating high-end Android and Windows phones for 18 years, and the experience shows.

First a creator of budget, unbranded handsets for other operators, HTC hit the big time with their HTC Desire back in March 2010. One of the first phones to showcase Google's then-new Android Operating system, the Desire won hearts with its curves, and minds with the clean, powerful HTC Sense overlay to Android.

Since then there have been many brilliant phones, and a few less so, until 2013, when out of nowhere HTC delivered the HTC One M7, a sleek creation that immediately sold out.

In the past year HTC has improved on the design and power significantly, cementing its place in the top three most desirable phone makers in the world.

Read on for the lowdown on the best HTC phones to buy of all time...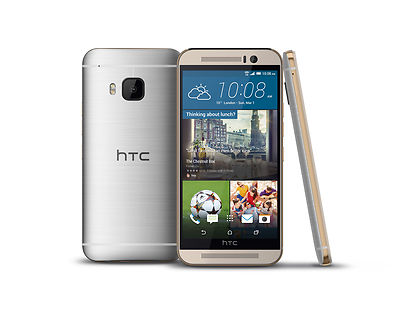 HTC One M9
The brand new flagship for HTC, the Android Lollipop-powered M9 is arguably the best-designed phone available right now. Curvy, uniblock aluminium, pared back HTC Sense and an upgraded camera for 2015 all come together in a brilliant package.

It's without doubt one of the best phones of 2015, mainly hindered by the only incremental changes over 2014's award winning HTC One M8. Still, if you're all about design, this takes the Android phone crown.
HTC One M8s
It may look indistinguishable from the
popular HTC One M8
,
but the
M8s is an all-new beast inside, although one with a slightly more self-conscious edge. It's armed with a 5MP front facing camera and a 13MP main camera, and contains a midrange Snapdragon 615 Octa-Core processor. However, with the same screen and a slightly bigger battery, it's a potentially brilliant choice.
HTC One M8

The HTC One M8 took 2014 by storm, winning multiple awards and helping HTC cement it's mastery of high-end phone design, a journey that was in turn reinvigorated in 2013 by the HTC One.

The M8 sported a new, pixel dense 5in screen, quad-core processor and a beautiful brushed alloy shell that wowed the critics. It also pioneered HTC's ultra pixel camera technology, which is still in use in the HTC M9's front camera.
HTC One Max

As the name implies, this is the big one. If you've looking for a phablet-rival for something like the Samsung Galaxy Note 4, then this will be worth taking a look at. Sporting a full HD, 5.9-inch display, a 1.7GHz quad-core processor, 2GB of RAM, 4MP Ultrapixel rear camera and a fingerprint scanner this monster packs quite a punch. On the downside, the alloy body isn't light at all, and the fingerprint scanner isn't up to Apple's TouchID or Samsung's fingerprint reader on the S6.
HTC 8S
An underrated jewel, the Windows-powered HTC 8S is surprisingly competent for a midrange phone, and even includes little touches that embarrass the high-end contenders, such as a microSD card slot. However, the battery is somewhat average, and Windows still suffers from a lack of apps, although this last is changing gradually.
HTC Desire C
Although the Desire range was once the HTC flagship marque, it's now been downgraded to a more budget target market, with the HTC Desire C being the lowest specced model on offer.

However, HTC has also dropped the price to bargain levels, while also keeping the design premium. The result is a looker on the outside but just a 600MHz processor, and a HVGA 3.5-inch screen. You pays your money...