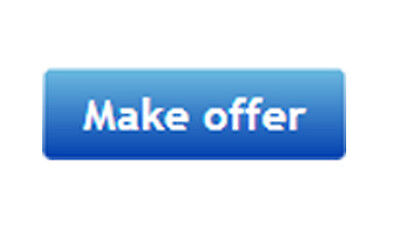 Hello all
LittleBlueHorsey here hoping you're having a good day so far and that 2015 is being kind to you!

Today I'd like to write about Best Offers and some dos and don'ts when it comes to making your offer.
Once, Twice, Third time's the charm...
I'd like to begin by saying that when you make a Best Offer that you have 3 attempts to make a REASONABLE offer before you've lost the chance and the price reverts to the full asking price.

Please don't waste those precious chances if you are serious about the item; make fair and reasonable offers based on what the item retails/retailed for; what it's actually worth now; what you can afford; what would happen if you didn't own it; how likely are you to be able to buy it at that price again?

Be aware that sellers may be selling because they need some money but that doesn't mean that they don't understand the value of the item so if you are given to say for example buying porcelain lion figurines for £300 a shot and your seller spots this, and you then make an offer of £30 on an item they have listed for £70 - they aren't going to form a favourable impression of you and your negotiating skills will be pretty much out of the window.
What is reasonable?
Each seller is different and what you have to remember is that the seller may have some emotions invested in the object they are selling (ie they see you buy fancy dress and you've just made a low offer on an vintage silk dress) or they simply know the price because they've done their research.

So, let's take an example:

My object is up for sale at £69.99 - I've automatically set up an acceptance and a decline (£64.99 and £59.99 respectively). You are thinking - £5 saving and a maximum of £10 - gosh that is soooooooo mean!

But wait...

The item is listed for sale as new, on the manufacturer's website it costs £81, so now you have a saving of £11, £15 and £20 potentially.

But there is more...

The next nearest seller on Ebay is selling the item for £86, can you see where we are going with this?

Now, the acceptance and decline aren't really that unreasonable in comparison n'est-ce pas?

In general, I would always look at what the item has retailed at and its value and then look at completed Buy It Nows. The item is never ever discounted and it is completely authentic, so you can't compare it with someone selling a fake.

If you have a truly legitimate reason that you need the item e.g. a carburettor or bulb - not a lipstick or luxury handbag then contact the seller and ask what they are willing to accept.

Never ever make an offer or dictate a price to a seller if there is no Make an Offer - it's against Ebay rules and could result in suspension.
Waiting, waiting, waiting and a word of caution.
Sometimes you'll make an offer and your seller has set up a range where they will respond directly themselves and you might end up with a counteroffer.

If that happens - RESPOND! Seriously don't just ignore it hoping it'll time out. It's a bit like someone offering to pay for your meal and you turning your back and walking off.

Leaving it to time out doesn't give a seller any clue if you are serious or not and could in some cases mean that you get blocked when you finally do decide to respond.

One other little thing you should be aware of is that even if you've made an offer, other buyers can still make offers and can still buy the item from under your nose.

Behaving as if you have all the choices when it comes to buying an item, especially a one off rare item, ignoring a seller, may in actual fact lose you the plum piece for your collection.

Leaving it for the sake of a couple of pounds or worse still 'principles' won't bother the seller if they've sold it to the next person but will make you feel unhappy about losing the item you really wanted. Certainly Ebay is the place where you find everything but how long do you really want to wait and in what condition will it be in next time?

The Moral of The Story
If you genuinely can't afford the full Buy It Now price and there is a Make an Offer, be kind, look at what you can afford. Is it within 10-20% of the Buy It Now price; will I still feel like I have a bargain and is it fair to the seller as well as they are paying out fees on the item, the postage, on Paypal etc... Respond to a seller if they make a counter offer; if you aren't sure what to offer or what they will accept - email and ask. You aren't allowed to make the offer itself as that has to go via Ebay, but just ask them.

Can I ask a seller to add a Best Offer?
NO! Don't ever ask a seller to add a Best Offer to a listing that doesn't have one; if it exists already you can ask what would be reasonable but never demand or request - it's completely inappropriate. Some sellers are quite attached to their personal belongings and for someone to say "It's only worth xxx to me" can be taken personally.

Hopefully this has been helpful to you and gives you some guidance as to my personal feelings on Best Offers, and how to get a deal with my listings.

Thanks for reading!