Doom ****
Explosive, brutal masterpiece.

The sheer thrill of ripping open someone's torso in half as an enamoured Demon in the multiplayer game is once of the most satisfying kills/thrills you can enjoy online. The only issue i've experienced (which is probably down to my home broadband line speed and networking) is the odd delay in connection which can lead to some very unsatisfying experiences.
The one player game offers a triumphant return to the shoot em up many have fond memories of and the number of excelent brutal finishing moves on display keeps you entertained as you face tougher and tougher foe. As the same time you progress through the game you unlock the familiar yet refreshing roster of weapons including the chain saw, chain gun and basic assault rifle.
The cold hearted brutality you are allowed to express in this game enhances each gamers experience and the many unique finishers add flavour to this well worn yet reliable formula/structure. This game refuses to become a bore and as you progress through the game you become more and more entranced. Great game.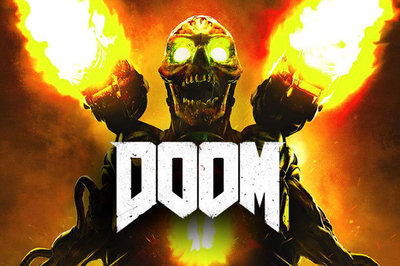 Add a caption
Brutal and satisfying, indulges your need to rip your opponent in half or drop kick someone in style.
Bloodthirsty and Satisfying
An honest exploration of what every gamer wants from graphics, gameplay and story - which is by the way not essential to your enjoyment of the game, it nonetheless doesn't take off any of the sparkle. Fun times indeed.