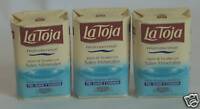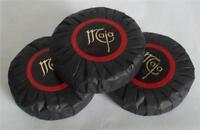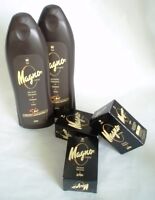 This Guide was established to allow you to compare the Best Spanish soap products; sold on the internet. I also wanted to give the reader a bit of an insight as to the history behind the Brands, when they were first introduced, which part of Spain they are from and the ingredients used in the making of the products. Spanish soaps are famous throughout the world and are becoming more and more popular in the USA and the UK as the internet opens up Portals like Ebay, Spanish soap and all its natural properties are now available at the click of a button.Culpeppers of Spain

Some of the Brands have been around for more than 90 years, and very little has changed in the original ingredients and the fantastic scent of these fabulous soaps!
On this Guide I am going to look at four Brand names that I have used, so you can learn a bit of the soaps history and point you in the direction as to where you can buy it on the Internet,
The Brands I have reviewed are
Maja
from the house of
Myrurgia
,
Heno de Pravia
by
Gal
and the brand
La Toja
including the famous black soap
Magno
Maja
soap, sold in separate bars and presentation boxes. I first noticed this soap in a advert published in a vintage magazine back in 1971 but it was to be another 18 years before I actually had a bar in my hand courtesy of a Hotel in Berlin. This soap just shouts class, individually wrapped in soft tissue or presented in a wax like paper, the image is very Spanish. The scent is luxury and has virtually remained unchanged since its launch. by the design house of
Myrurgia
in 1921,
Maja
is classified as a refined, subtle, oriental fragrance. This feminine scent possesses a blend of a balanced blend of citrus, lavender, spice and woods. It is recommended for evening wear!
Heno de Pravia
is a green natural soap that has been around for years and although well known in Europe for its great smell and detergent free qualities its only recently come to the attention of the rest of the world,its always a must when relatives visit friends and family who have moved away from Spain. All
Heno de Pravia
products are made with natural ingredients.
Heno de Pravia
products have been produced since 1905 and has become a leader in the soap market worldwide. The new
Heno de Pravia
soap with Natural Moisturizing Factor, cleans and moisturizes your skin with a soft, creamy lather. Its formula guarantees you a better moisturized skin, providing extra elastic, firm results.
Suitable for all skin types with a gentle fragrance.
Magno
classic soap
The very famous
Magno
black glycerin soap is a Spanish classic. Even though the bar of soap is black this soap produces the most opulent, white, frothy lather and its fragrance is un mistakenly distinctive.
La Toja; Magno soap, The fresh, clean fragrance of Spain, made with no detergents. Famous
La Toja Magno
soap at a great price!! Great for the whole family. This Spanish brand provides the pleasure and care of thermal waters at your own home. The famous
La Toja
Spa, located on La Toja Island, is known for its water with unique mineral salt content.
La Toja
soap will cleanse and revitalize your skin.
Indivually packaged and sealed your soap will last for ages and would look good in any bathroom. A favorite with my husband and the kids you can't go wrong with this soap, direct from Spain here!
more Spanish Goodies