I don't know that I'm the biggest Star Wars fan on the planet, but I've got to be pretty close. I was born in 1977 - the year of the first movie. There must be something to that because I have loved the original trilogy since I was a little tyke. Honestly, it's hard to give me a Star Wars gift that I don't already have . . . but I have no problem with my friends and family trying to do so. I've put together a collection of gifts that, as a hard core Star Wars fan, I would love! Here are my top picks.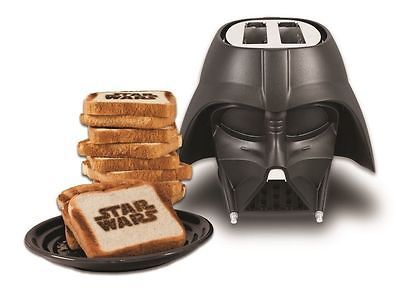 Darth Vader Toaster
This
Darth Vader
toaster has all the features of a regular toaster, except it's obviously the head of Luke's father as opposed to a rectangular box. AND it browns the Star Wars logo into your bread.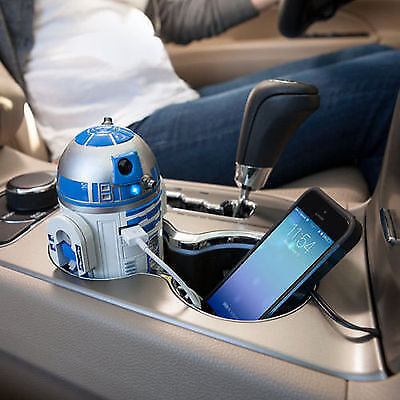 R2D2 USB Car Charger
R2D2 USB Car Charger
- R2D2 can do everything, so it's no surprise that he can charge your phone too! This little guy actually has a rotating head and light up eye - so you almost feel like you are driving the Millennium Falcon . . . almost.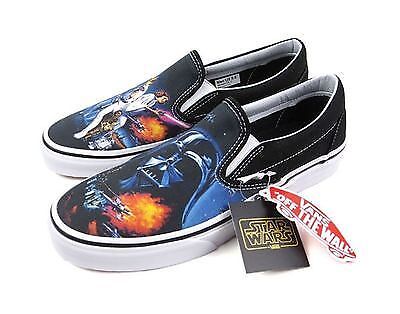 Vans Shoes
I actually own these awesome Vans original slip ons with the movie poster graphics - and I get compliments on them all the time. There are other
Star Wars Vans
too, but this pair is my favorite.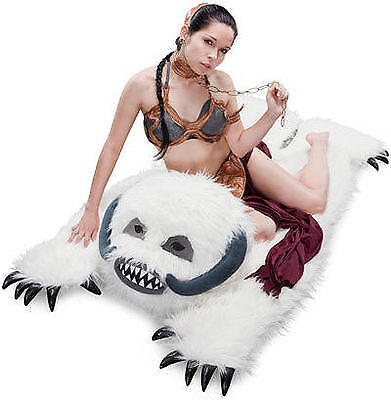 Wampa Rug
This rug is a "bear rug"
wampa
style - and I love it. I don't know if you remember, but Luke had to fight a wampa in the mountain caves of Hoth . . . the wampa lost an arm. This rug, however, has both arms in tact.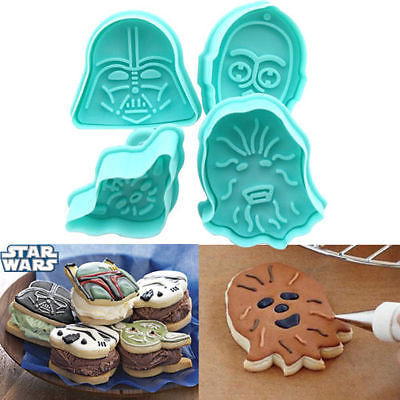 Cookie Cutters
I actually have all of the
Star Wars cookie cutter
sets that you can buy (and there are several different themes). The best part is that the power of the force is in your hands, so you can colour Darth Vader's head with purple icing if you want to!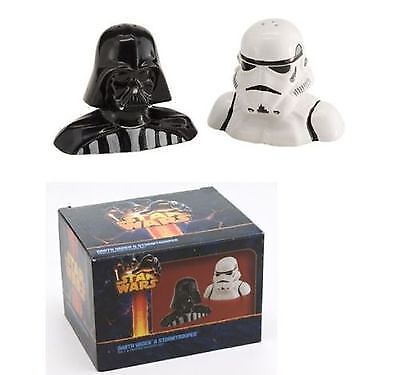 Darth & Storm Trooper Shakers
I don't know if you prefer the dark side of the force, but that's where these
salt and pepper shakers
are from. In fact, I heard that these originated in the Death Star's dining hall.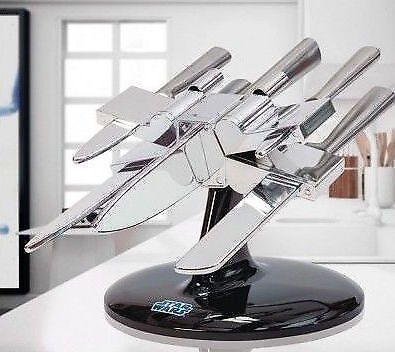 X-Wing Knife Block
A regular knife block is WAY boring in comparison to this X-wing one! It includes five knives, has the logo on the base, and is easy to clean.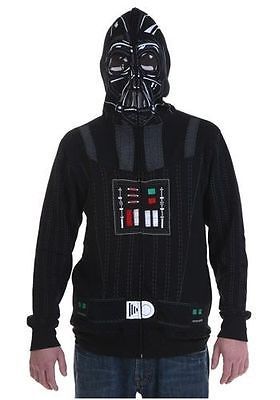 Darth Vader Hoodie
I was thrilled when I saw this
Star Wars hoodie
; not only does it act as a regular sweatshirt, but you can zip the hood over your face as a costume and see through the eye holes! Comes in Boba Fett and a stormtrooper style, too.
Paste a YouTube Video URL

Uploading...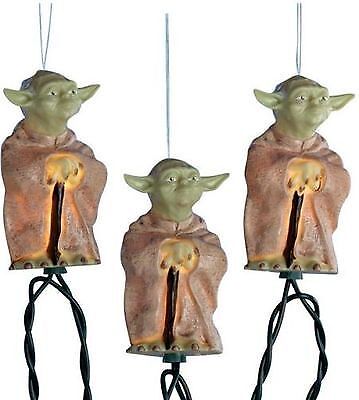 Yoda Christmas Lights
I'm one of those people that resides in the camp of keeping Christmas lights up all year long. These
Yoda lights
are perfect for that - simply hang up in your game room, man cave, or even living room if you are brave.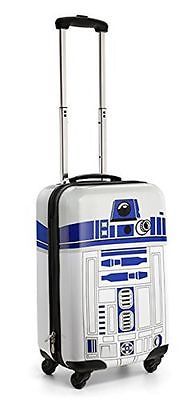 Wheeled Luggage
If your biggest fear is losing your luggage, there's no worry with this
R2D2 luggage
on wheels. Show everyone in the airport that you are a true superfan!
What is your favourite gift for a Star Wars fan? I'd love to hear in the comments below! Don't forget to check out my collection, unique gifts for the Star Wars fan, for more great ideas.