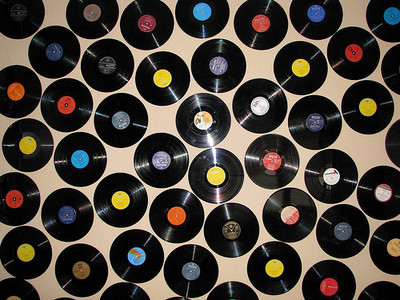 I buy & sell vintage rock & pop music magazines, fanzines, posters, clippings, vinyl, underground press, agit prop & counter culture publications from the 1960's 1970's & 80's. You'll find 3,000 + items for sale in my eBay shop here http://stores.ebay.co.uk/beatchapter/

Cleaning & recording old grubby vinyl: For very dirty vinyl I recommend using "Servisol Foam Cleanser 30" or washing up liquid, lukewarm water & your thumbs. Make sure your record player is unplugged from the power supply & rotate the record on your deck while still damp a few times & repeat the process when it's dry. The stylus will carve through the dirt easily when it's damp & will not damage the stylus. I have a stylus for cleaning & another for playing. I accept no responsibility if you mess it up so experiment before you try it on your rare stuff! Practice on a Max Bygraves or Mrs Mills 45 first! Incidentally when you play a record that is soaked in any form of liquid it cuts out a good 70% of any background crackle. I soaked a few old Blue Beat 45's that looked in vg- and poor condition & they played like Vg+. You will be surprised at the results. Just be careful not to electrocute yourself. Make sure you have a low amp fuse in the deck. Better than most de-clicker software out there.
I spray Servisol directly on the vinyl covering the label with a beer mat. It doesn't damage the labels unless you rub them while wet so it's not that much of a problem if it gets on the label but best to avoid if possible.
Nothing is better than lukewarm soapy water when it comes to VERY DIRTY records. If your records don't have dirt & dust deep in the grooves then Servisol will be fine on it's own or a solution of 50% Isopropyl alcohol & 50% distilled water.
If you have the time...soapy water is always going to be better. Servisol & a piece old soft cotton t-shirt is fine. Remember this method is not recommended if you have mint condition records with a little dust on them. This method of cleaning is only recommended for VERY DIRTY Records. Not for your beloved mint condition prog or classical rarities.