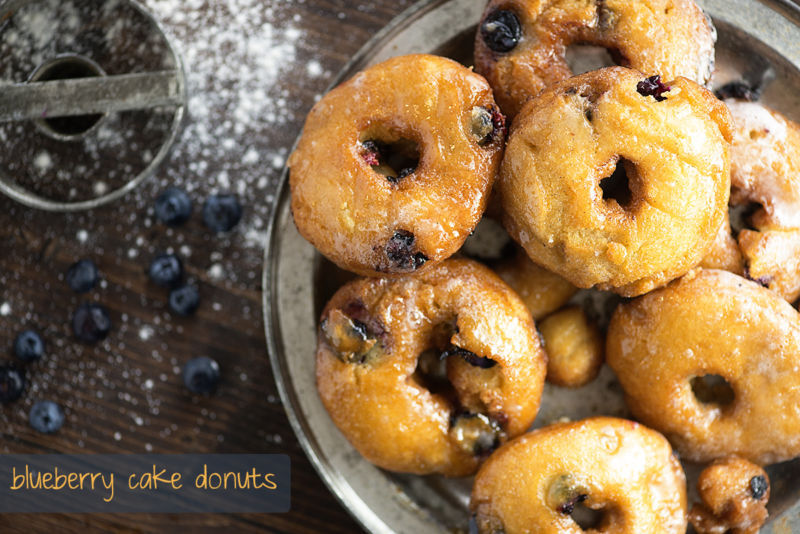 Add a caption
Glazed cake donuts studded with fresh blueberries! Breakfast doesn't get much better than this.
When I was growing up, my family visited our grandparents about once every year or two. They lived halfway across the country and it was a big trip to head out and see them.

They were up in the mountains and I loved going to visit. We would climb the mountain in their garden, splash in the stream that ran behind their house, ride the alpine slide that was just a few minutes away and of course we'd get to spend time with our cousins who lived around there.

These things all happened every time we visited. Another thing that was always sure to happen?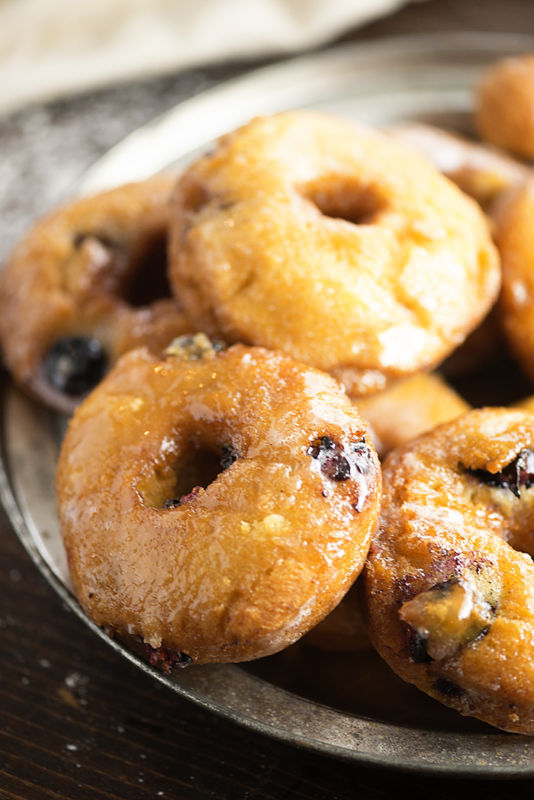 My grandma would make us her famous doughnuts. People used to beg her for the recipe, but she didn't like to share it. It was her special recipe and she kept it secret.

I'm sharing a version of it with you today and oh my, these doughnuts are amazing.

My grandma always kept her doughnuts plain. No glaze, no sugar, just plain cake doughnuts. That sounds strange, I know, but they were actually really good like that. Little bites of fried cake. Yum!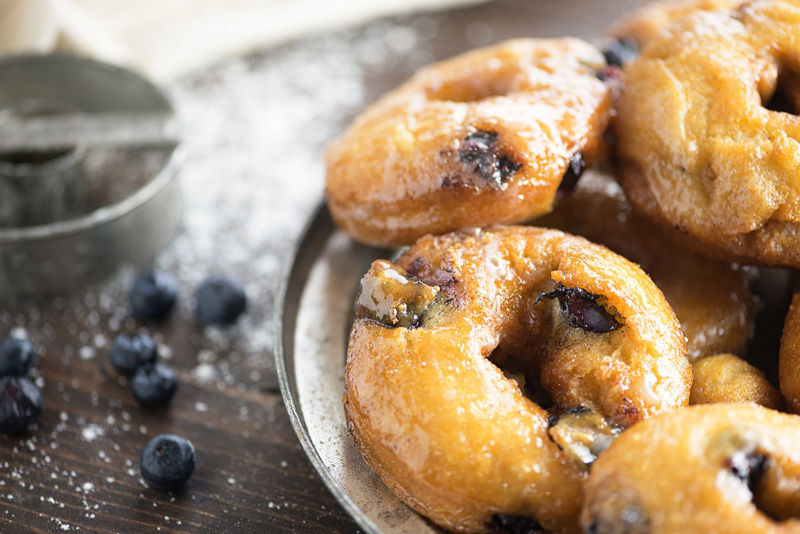 I like to dress things up though, so I added in some ripe blueberries ('tis the season, after all!) and then finished these off with a simple glaze.

These are really simple to make and come together very quickly. They're cake doughnuts, which means you won't need to wait for the dough to rise. No need to worry about proofing yeast or deflating your dough. These are easy!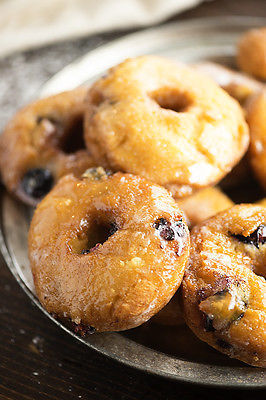 INGREDIENTS
2 tablespoons butter, room temperature
3/4 cup sugar
1 egg
3/4 cup buttermilk
3 cups flour (may need more)
1 tablespoon baking powder
1 teaspoon baking soda
1/2 teaspoon nutmeg
1/4 teaspoon cinnamon
1/8 teaspoon salt
1 cup fresh blueberries
Oil, for frying
¼ cup whole milk
1 teaspoon vanilla
2 cups powdered sugar
DIRECTIONS
In the bowl of a stand mixer fitted with the dough hook, beat together the butter and sugar. Beat in the egg.
In a separate bowl, combine the remaining dry ingredients.
Alternate adding the milk and flour mixture until everything is well combined. Knead for just a couple of minutes. If the dough is too sticky to roll out, add more flour until it's workable.
Place the dough on a floured surface and pat out. Add the blueberries on top and knead them into the mixture, as gently as possible to keep the berries from breaking too much.
Once the berries are mixed into the dough, roll the dough out on a floured surface until about 1/4 inch thick. Use a doughnut cutter to cut doughnuts.
Add to a pot of 375 degree oil, just a few doughnuts at a time so as not to crowd the pan and fry until golden, about 2 minutes each side.
Drain on a paper towel lined plate before glazing.
To make the glaze, heat the milk and vanilla over low heat. Whisk in the powdered sugar until well combined.
Dip the doughnuts in the warm glaze and place on a cooling rack to harden, about 5 minutes.
PIN THE BELOW IMAGE TO SAVE FOR LATER!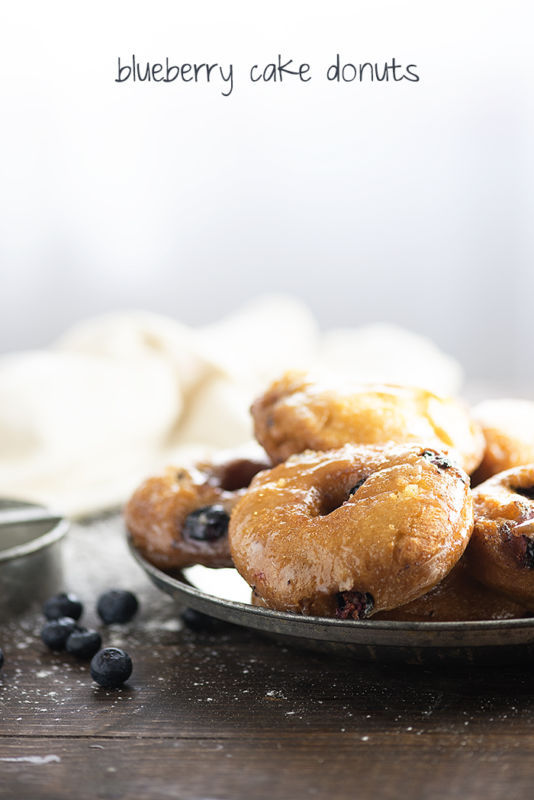 Add a caption
Glazed cake donuts studded with fresh blueberries! Breakfast doesn't get much better than this.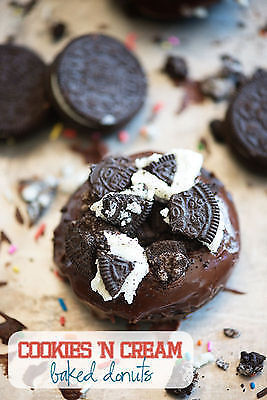 Cookies 'n Cream Doughnuts
These cookies 'n cream doughnuts are baked in a
doughnut pan
instead of fried! They're ready in about 20 minutes and so dang good!
CLICK FOR RECIPE!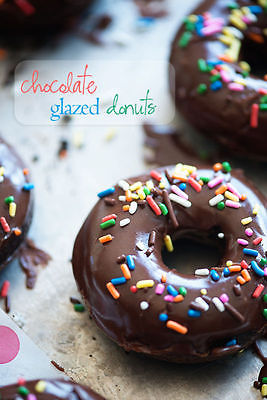 Chocolate Sprinkle Doughnuts
These sprinkle doughnuts are a fun breakfast treat or after school snack. The kids love the colourful sprinkles and chocolate icing!
CLICK FOR RECIPE!