These delightful Blueberry Pistachio Oatmeal Cookies are sure to be a new favourite! Enjoy for breakfast or as a snack - you can't go wrong!

I have yet to find an oatmeal cookie that I don't like. It seems that no matter what crazy things I put in, they always turn out so darn good! I love that about oatmeal cookies!
I've put a lot of different add-ins to oatmeal cookies before but I think this combination may be a new favourite...blueberries and pistachios you guys!
These cookies remind me of blueberry muffins and blueberry pie and all things that are amazing about blueberries. They burst while baking and add so much flavour to each bite that I made sure to pack the blueberries into this recipe.
The pistachios were a thing of convenience and I could have just as easily added almonds, pecans or even walnuts to the mix. You can use whatever you have on hand.
Don't forget the cinnamon though! It goes great with the oats and the blueberries - really delicious, I promise!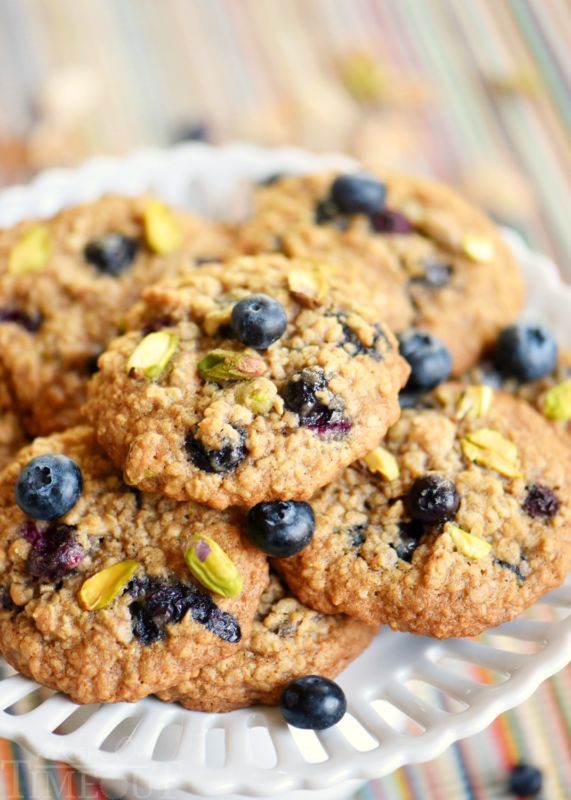 I can tell that I will be making many more batches of these cookies in the near future...my boys polished off three each when they first came out of the oven. With school starting next week, I think these oatmeal cookies are the perfect snack to send with their lunches.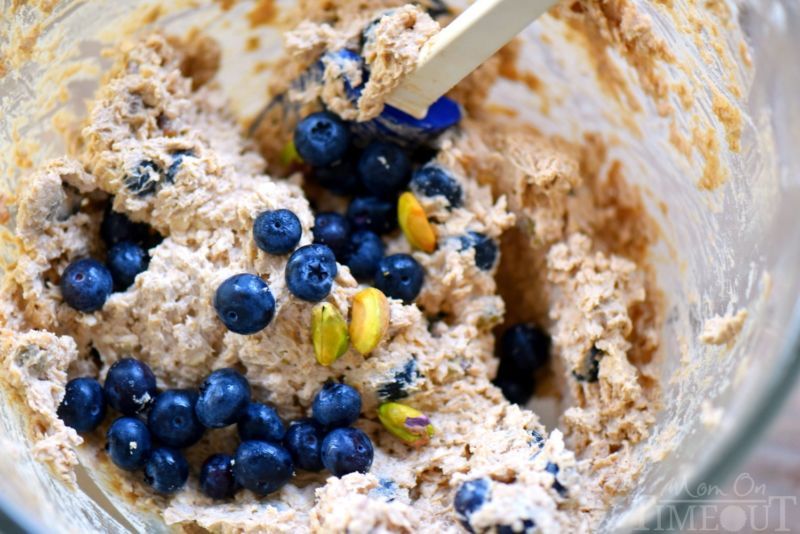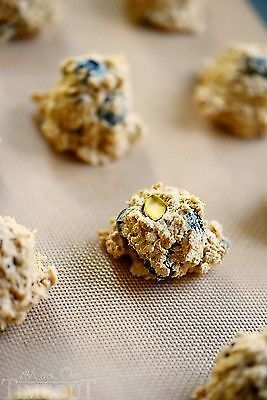 Ingredients
1/2 cup unsalted butter, softened
1/2 cup brown sugar
1/4 cup granulated sugar
1/2 tsp baking soda
1/2 tsp salt
1/2 tsp ground cinnamon
1 egg, room temperature
1 tsp vanilla extract
3/4 cup all-purpose flour
1 1/2 cups
quick oats
3/4 cup fresh blueberries, rinsed and dried (the smaller the better)
1/2 cup shelled pistachios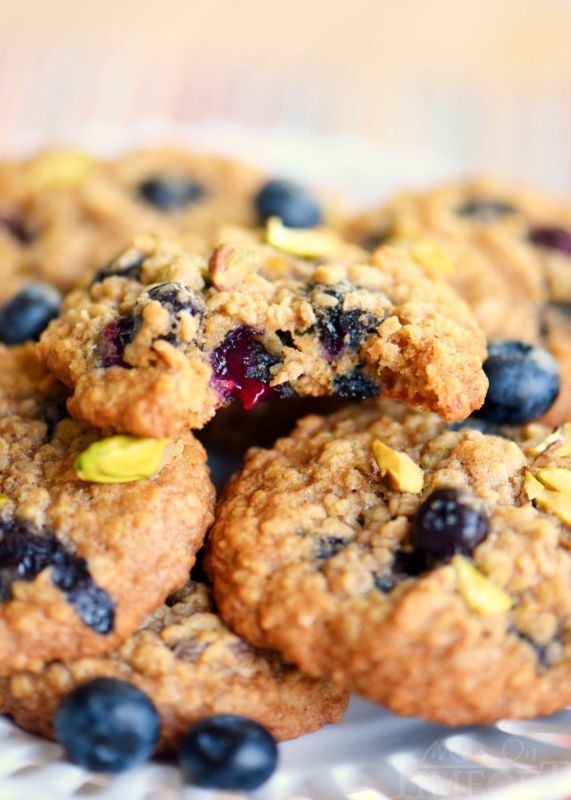 Instructions
Preheat the oven to 325F.
Line a baking sheet with greaseproof paper or
silicone baking tray
and set aside.
Beat butter in a
large mixing bowl
until creamy.
Beat in brown sugar and granulated sugar.
Beat in baking soda, salt, and cinnamon.
Add the egg and mix well.
Beat in the vanilla extract.
Stir in flour and oats until combined.
Stir in pistachios and fold in blueberries.
Scoop out with a large
ice cream scoop
.
Bake for 12 to 14 mins or until the cookies are light golden brown on top.
Let the cookies rest for 10 minutes on baking tray before removing to a
wire cooling rack
to cool.
Store cookies in an airtight container for up to 4 days.
These cookies are delightfully chewy in the centre with crisp edges. Grab a glass of milk and enjoy!

Do you love cookies as much as I do? Check out these other great recipes!