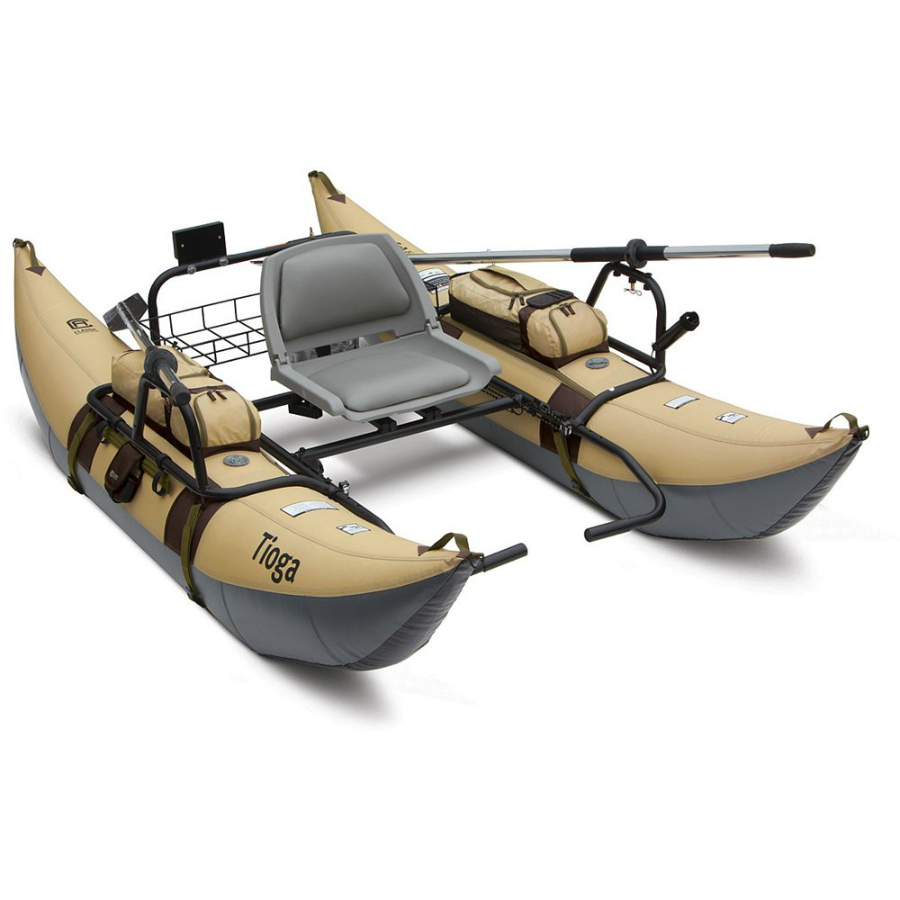 When owning a boat, one needs to pay attention to a whole range of accessories that are essential for sailing safely and pleasantly. Whether it is a fishing or leisure boat, there are numerous boat accessories available on the market. Those who spend time at sea should be aware that some of these accessories are essential, while others are only optional and intended to increase one's comfort. Choosing the right boat accessories for a person depends on buyer's needs and budget.
The boat accessories one buys are largely based on the type of boat on which they are intended to be used. Buyers should familiarise themselves with the characteristics of their boat before embarking on shopping for boat accessories. Having a list before starting shopping is always a good idea, and so is setting a budget. By learning more about the characteristics and function of boat accessories, buyers can make sure their time out on the water is safe and enjoyable every time.
Essential Boat Accessories
Boating is a fun occupation and boat accessories are a must for making a boating trip more enjoyable. Some of the essential accessories buyers need for a boat are intended to keep them safe at sea and extend the life of the boat, whereas others are simply great when it comes to enhancing the pleasure of a boat trip.
One of the most important boat accessory is the anchor.. There are plenty of anchor models to choose from and buyers should make sure they purchase the right one for their particular type of boat as well as the places they use to set sail to. For example, mushroom anchors are ideal for those who often go in places with many rocks. Alternatively, those who intend to put anchor in places where there are little to no rocks may opt for a flute anchor. Other essential boat accessories are extra batteries and a steering system.. When going on long distances by boat, buyers should make sure they are equipped with proper navigation tools in order to be able to track the location of their destination and come back safely. These include a GPS system, radar, internal and external wiring, power lines, and radio.
Storing space may often be a problem, especially when it comes to small boats. There are several boat accessories available for those who want to increase their storage space on a boat, including storage bags for storm or spare anchors, bags to store propane grills, mounting brackets for fishing rods, and more.
When it comes to purchasing essential boat accessories, buyers should pay attention to the quality of the items, especially when it comes to those that are responsible for their safety. Buying high-quality accessories manufactured by a reputable company is recommended. People should also maintain their essential boat accessories in good condition in order to make sure they work as they are supposed to.
Luxury Boat Accessories
As opposed to essential accessories, the function of luxury boat accessories in simply that of making sailing a more pleasant experience. One does not necessarily need to own a yacht in order to be able to enjoy a few luxury boat accessories. These accessories may increase the resale value of a boat and offer it a unique appeal at the same time. Some of the most popular luxury boat accessories include stylish boat seats, coolers, hammocks, pet accessories, CD and MP3 players, barbecue accessories, recline chairs, and more. Luxury boat owners may also want to opt for a climate control system that can provide them with a refreshing environment even on the hottest summer days. TV screens and DVD players are also a must for any luxury boat.
Safety Boat Accessories
Safety is very important when sailing, so boat owners should make sure their boat is well equipped with all the items they may need in case of emergency as well as for protecting them throughout their entire time at sea. First aid kits, knives, sailing gloves, and flashlights are accessories that should not miss on any boat. Not having the right safety equipment at hand can not only ruin one's day out at sea, but they can put one's life in danger as well.
Before going out in the waters for fishing or simply for leisure, boat owners should make sure their boat is equipped with lights, buoys, stabilisers, paddles, mirrors, and life vests.. Each of these items has a specific purpose on board, but all of them are very important for the safety of the passengers. When going out on the water, the boat owner and passengers should always remember to wear the life jackets or at least store them in a place with easy access in the event of an accident. As a boat is often something that is not used daily or very often, owners should make sure their boat is well secured when not in use. Remote access cameras, motion detectors for deck lightning, and locking fuel filler caps are all accessories that can enhance the security of a boat.
Fishing Boat Accessories
In the majority of cases, fishing boats require different types of accessories than leisure boats. Whether one is an amateur or professional fisherman, there are several accessories that cannot miss from a fishing boat. Boat seats are very important when it comes to fishing boats, particularly because one is bound to sit on them for extended periods of time waiting for the fish to bite. These come in a wide variety of styles, sizes, and colours and many people prefer to coordinate them with the colour of the boat. Fishing boat owners should make sure their boat is equipped with emergency lights and safety gear such as fog horns.
Other common fishing boat accessories include fishing rods, tackle boxes, and anchoring kits. Small fishing boats can do well with a folding anchor, whereas medium and large ones could do better with a large anchor paired with some sturdy galvanised anchor chains. Emergency whistles, compasses, and boat ladders are other essential accessories for fishing boat owners.
Those who wish to transport a small fishing boat from their car to the dock may opt to buy a boat dolly, which can be attached to the boat in order to move it around without too much hassle. Fishing boat owners should also remember to equip their boat with a maintenance and repair kit, which often includes several screwdrivers, pliers, wrenches, and sockets. These tools are essential for emergency repairs when at sea as well as for making sure the boat is well maintained at all times.
How to Find Boat Accessories on eBay
With so many types of boat accessories available on the market, it can often be quite difficult to choose the right ones for your boat. Whether you are the proud owner of a yacht or are simply looking for some accessories for your beloved fishing boat, offers abound and at times you may feel overwhelmed with possibilities. Fortunately, there are ways to make the search simpler and a good way is shopping for boat accessories on eBay. This is a very easy way to find all the boat accessories you need in one place.
It is simple to start the quest for your ideal boat accessories on eBay. In fact, all you need to do is type the name of the accessory you are interested in into eBay's search bar and then browse through the results you get in order to find the right option for your preferences and budget. For example, if you are looking for a new life vest for your fishing boat, you could simply look for 'boat life vest&'.
Boat accessories are available from many sellers on eBay and you should make sure you read the product descriptions and look at the photos carefully before making a purchase. This is a good way to be sure the boat accessory is exactly what you need. If you feel that need more information about a certain item, you should not hesitate to contact the seller with your questions.
Conclusion
Boat accessories are essential for sailing safely and pleasantly. Boat owners need plenty of accessories in order to transform sailing into a great experience. Whether one is using a boat for leisure or for work, it is important to equip it with all the essential items that are required for sailing safely. In addition to that, boat owners can make their life at sea more pleasant by purchasing some non-essential accessories that can add a touch of style and comfort to their boat.
Boat owners have several options when it comes to places from where they can purchase accessories. Boat accessories are available in numerous specialised stores as well as on websites such as eBay. By choosing to buy boat accessories online, buyers can browse through thousands of accessories from the comfort of their own home and choose their ideal one without hassle. Regardless of the type of accessory buyers are looking for, chances are they can find it quickly and easily on eBay.