Car batteries are parts that often need replacement. This means that as a car owner, you should learn a few things about buying and replacing a car battery. Some of the most important things to consider when shopping for car batteries are the type of vehicle, climate, and equipment. Learn about the differences between the S3 and S4 Bosch battery lines in order to choose the right one for your car.
Bosch S3 Car Battery Features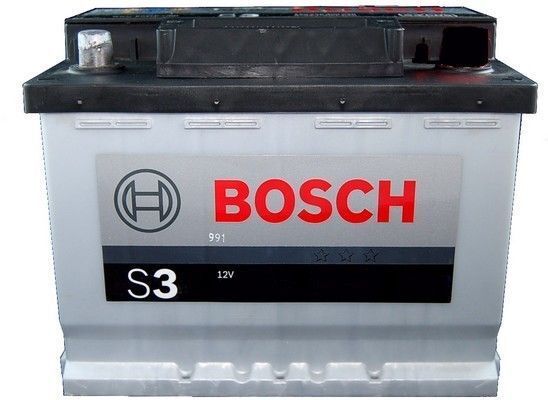 The Bosch S3 battery is a good choice for older vehicles that are not too large. This 12V battery features the patented Bosch alloy that reduces the self-discharge and does a good job when it comes to corrosion resistance. The adapter bottom rail of the S3 allows for exact fitting on a wide range of vehicles. The ion-permeable separator blocks contact between the positive and negative plates, which results in higher starting power and a longer service life. The special cover structure of the battery resembles a labyrinth whose function is to make sure the evaporated fluid does not escape from the battery unit.
Bosch S4 Car Battery Features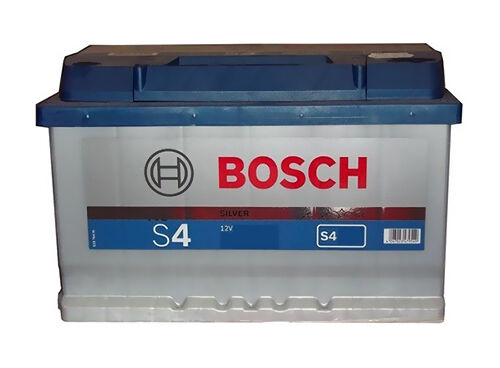 The PowerFrame technology of the Bosch S4 battery translates in a 20 per cent higher service life than that of standard car batteries. The Bosch S4 is suitable for all vehicle classes. Its external structure is similar to that of the Bosch S3, featuring the same unique grid structure and special Bosch alloy frame. The battery comes with terminal post covers that protect it against short circuits. The ergonomically designed handles make transportation and installation easy.
Differences between Bosch S3 and S4 Car Batteries
The main difference between the Bosch S3 and S4 batteries is the type of vehicle they are intended for. While the S3 is a good option for smaller cars, the S4 is suitable for all car classes, being a particularly good choice for middle-class vehicles. Both batteries come with a very similar exterior and they are easy to transport and install. Another difference between the two Bosch batteries is in terms of capacity. The Bosch S4 has a higher Ah capacity, which translates into more power. The S3 is the basic battery manufactured by Bosch, whereas the S4 is part of the premium quality battery range of the German manufacturer, together with Bosch S5 and Bosch S6. When choosing between Bosh S3 and S4 car batteries, consider the type of car you have and your budget as well, as the S4 is more expensive than the S3.