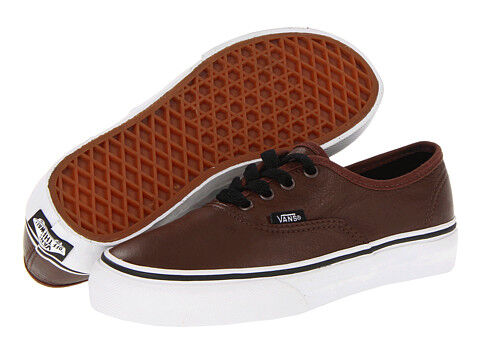 For young boys, casual shoes get a lot of miles. Since most occasions for children are relatively casual, one pair of shoes could potentially be worn every day for an entire season or two. Comfort, durability, and the correct fit are essential in children's footwear, especially since developing feet need the right level of support and freedom of movement.
Shopping for children's shoes can sometimes be difficult, but if they plan ahead, consumers are more likely to have success. First, they should familiarise themselves with the range of styles available in the age range they are looking for. You also want to consider the purpose for the shoes, such as school shoes, sports or general use. Boys' casual shoes come in everything from biker boots to boat shoes, to suit a wide spectrum of seasons and personal styles. As they choose between options, shoppers should should consider materials and construction features that are both durable and comfortable. Finally, it helps to know what to look for when checking for the right fit, and how to convert between different sizing systems. With these considerations in mind, shoppers can find a great pair of boys' casual shoes that can stand up to endless hours of play.
Popular Casual Shoe Styles for Boys
Boys' casual shoes come in a range of styles. The following chart outlines some of the most common options.
| Shoe Style | Description |
| --- | --- |
| | A basic canvas trainer with rubber sole; can be lace-up, Velcro, or slip-on; typically low-top, but can come in mid- or high-top. For example Converse. |
| | Mocassin-like shoe; laces usually pass around the topline and through two pair of eyelets; canvas or leather upper; flexible rubber sole for traction |
| | Soft-soled, ankle-high boot; lace-up; typically in suede, but may come in other materials |
| | Leather boot with buckle closures and pull-on tab; rises to the lower calf; thick, heavy sole with elevated heel; may have zipper closure on the side |
| | Designed for support during hiking; lace-up boot that rises over the ankle with reinforced support; thick sole with heavy traction; typically in leather, but can be in other materials |
| | Elastic-sided calf-high leather boot; heavy, thick sole, usually with slight heel |
| | Inspired by polo footwear; ankle-height boot with laces that pass through two or three sets of eyelets; usually in suede |
Shoppers should consider the shoes' intended use and the seasons in which they are to be worn, which helps narrow down the choices. Other factors include comfort, fit, weight, and further factors discussed below.
Types of Closure in Boys' Casual Shoes
Children find it satisfying to be able to put on their own shoes. Choosing a pair that they can quickly put on helps give them a sense of satisfaction. With that in mind, Velcro straps, zip-up closures, and some slip-on styles are probably best for boys who have not yet learned to tie their own shoes. As they do learn to tie them, they can move on to lace-up shoes.
Materials for Boys' Shoes
Breathability and durability are concerns when choosing materials for boys' shoes.
The most common breathable materials for shoes are cotton, canvas, leather, and suede. They keep the foot cool, dry, and comfortable, preventing blistering and odors.
Young boys often put their shoes' durability to the test. The average child wears a pair of shoes for 1,000 hours and takes 1,000,000 steps in them. It is important that their casual shoes are tough enough to withstand long days of school and play. Leather is particularly durable, and thicker canvas is a good choice for warmer-weather shoes.
Construction Considerations
Boys' casual shoes get a lot of wear, and it is essential that the shoe be comfortable, flexible, and supportive.
Flexibility
The shoe should bend where the boy's foot bends, at the ball of the foot. If an adult bends them in their hands, the shoe should flex easily at that point.
What to Look for in a Sole
The sole should be thick enough to give proper support, but flexible, as discussed above, to bend with the ball of the foot. Another key feature in boys' shoes is traction, which helps prevent slipping and injury; look for patterned or textured soles that offer a solid grip. Finally, flat, even soles are best for children's foot development, so avoid anything with a heel.
Height
Boys' casual shoes come in many different styles, one of the most salient features of which is the height at the ankle. High-tops extend over the ankle for complete coverage and maximum support; mid-tops rise just to the ankle but do not cover it fully, allowing for freedom of motion with some support; low-tops end under the ankle, for the least support but the fullest range of motion.
For casual wear, any height is acceptable, and the choice may come down to style, comfort, and weather. Mid- and high-tops offer more warmth and coverage in cooler weather, rain, and snow.
Lining
Planning ahead for the colder months also helps determine what, if any, kind of lining to look for in a casual shoe. Lining options include flannel, wool, sherpa, faux fur, and fur.
Ensuring a Proper Fit for Boys' Casual Shoes
One foot is often larger than the other; shoes should be sized to fit the larger foot. Toes should have one centimeter of clearance. Younger children's feet are often wide; parents should check whether the width is right by seeing whether the sides where the laces or straps are located are parallel to the tongue. If there is a lot of space between them, the shoe is probably too narrow, and if there is too much overlap, the shoe is too wide. Finally, the heel should be supportive but not constrictive: an adult should be able to slip their little finger into the heel, but only up to the first knuckle.
Between ages four and five, most children's feet grow two full sizes per year. After that, they grow about one full size per year into their mid-teens. Although it may be tempting to buy shoes one or two sizes larger, experts caution against this, because the shoe needs to be proportionate to the foot. In addition, shoes that are too large can inhibit proper foot development and cause more trips and falls.
Most shoe shops offer professional shoe measuring, which is advisable for children. Feet spread out during the course of the day, so shopping in the afternoon is best. And since their feet are growing rapidly, it is a good idea to have them measured before every new footwear purchase. This helps ensure a comfortable, correct fit.
Sizing Chart for Boys' Casual Shoes
Sizing for boys' shoes can vary with the manufacturer, and sizes differ between UK, US, and European standards. The following chart outlines basic sizes for various foot length measurements.
| Foot Length (cm) | UK Size | European Size | US Size |
| --- | --- | --- | --- |
| 9.3 | 0 | 16 | 1 |
| 10 | 1 | 17 | 2 |
| 11 | 2 | 18 | 3 |
| 11.6 | 3 | 19 | 4 |
| 12.3 | 4 | 20 | 5 |
| 13 | 4.5 | 21 | 5.5 |
| 13.7 | 5 | 22 | 6 |
| 14.4 | 6 | 23 | 7 |
| 15 | 7 | 24 | 8 |
| 15.6 | 8 | 25 | 9 |
| 16.3 | 8.5 | 26 | 9.5 |
| 17 | 9 | 27 | 10 |
| 17.7 | 10 | 28 | 11 |
| 18.4 | 11 | 29 | 12 |
| 19 | 12 | 30 | 13 |
| 19.7 | 12.5 | 31 | 13.5 |
| 20.4 | 13 | 32 | 1 |
| 21 | 1 | 33 | 2 |
| 21.7 | 2 | 34 | 3 |
| 22.3 | 2.5 | 35 | 3.5 |
| 23 | 3 | 36 | 4 |
| 23.6 | 4 | 37 | 5 |
| 24.3 | 5 | 38 | 6 |
| 25 | 6 | 39 | 7 |
| 25.7 | 7 | 40 | 8 |
These conversions are meant as general guidelines; shoppers should consult each individual brand's sizing chart, and try on the shoes.
How to Buy Boys' Casual Shoes
Children outgrow their shoes quickly, so they may not need more than a couple pair at any given time. It is time for new shoes when the current ones show signs of wear: stressed seams, or wear at the heels, toes, sides, and soles. If the child complains that the shoes are uncomfortable, this is another prompt to look for replacements in a better size.
Boys' casual shoes can be purchased at department stores, specialty children's shoe shops, online through Internet retailers, and at auction websites like eBay. It helps when the seller offers a return policy, and this is especially true with online purchases.
How to Buy Boys' Casual Shoes on eBay
eBay has a wide selection of boys' casual shoes, both new and used. Shopping on eBay is a simple process. To begin, go to eBay's home page and enter keywords, such as "boys' boat shoes" into the search bar. You can then narrow the search results by selecting size, color, seller location, and other limiting factors. To learn more about efficient searching, visit eBay's Search Tips page.
Before bidding on an item, read the product description carefully, checking for details like item condition, size, materials, and the seller's return policy. Since sizing varies, it helps to check the manufacturer's sizing information online, or to buy a brand whose sizes are already familiar to you. If you need more information, it is easy to ask the seller a question.
You may also want to get to know the seller a bit by checking their positive feedback score and comments left by previous customers. Top-rated sellers complete a high rate of transactions and offer the best in customer service.
Conclusion
Boys' casual shoes come in a variety of styles for different occasions and tastes. The range of styles includes plimsolls, boat shoes, desert boots, hiking boots, biker boots, Chelsea boots, and chukka boots. Materials for boys' casual shoes should be sturdy and breathable, so that they can withstand long hours of play and keep the feet dry and comfortable. Canvas, leather, and suede are some of the most common, durable materials for shoe uppers. Soles should also be durable but flexible. Boys' shoes come in different heights, any of which are fine for everyday casual use.
Ensuring a proper fit is essential when buying children's shoes. Shoes should support their feet, without constricting them or being too roomy, since either factor can contribute to foot development issues. Rapidly-growing feet means that new shoes need to be bought frequently, sometimes as often as twice a year. There are several signs to look for when trying on a shoe, which shoppers should learn to recognize. Finally, it is helpful to know how to convert between UK, European, and US sizes, particularly if buying online. With some basic knowledge, consumers can find a quality, stylish pair of casual shoes for boys to wear anywhere and show off the latest kids' fashion.