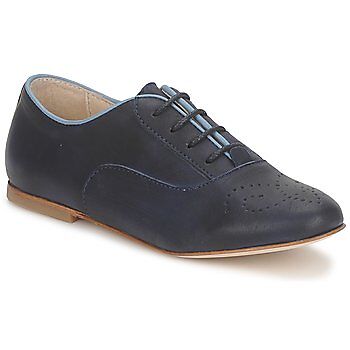 Formal dress is required for many events like weddings, evening dinner parties, and dances. Usually the invitation will specify the type of dress that is required for these events, but sometimes it is implied. Formal dress has very specific standards for what to wear from head to toe. While shoes may seem like a trivial part of the outfit, there are guidelines that must be followed when selecting a pair of shoes. For smaller boys, there is a little bit of room to deviate from the standards, but for the most part young boys are expected to follow the same guidelines as adults when it comes to formal attire.
Several styles of formal shoes are available for boys. In order to find the best shoes for the job, shoppers need to be familiar with the different types. Once the style has been chosen, shoppers can begin looking at the different options to find the right colour and finish for the occasion. Lastly, a shopper will need to find the correct size shoes, either by measuring the child's foot or having the boy try them on. They can even make a great option as shoes for school. Buying shoes for boys can be expensive since boys grow so quickly. Shoppers can turn to eBay in order to find a large selection of new and used formal shoes for boys at competitive prices.
Types of Formal Shoes for Boys
Many options are available for shoes that boys can wear to formal occasions. A shopper can go for classic designs or find a unique style to go along with any outfit. The types of formal shoes for boys range from the classic Oxfords to the more casual loafers.
Oxfords
When it comes to formal footwear, Oxfords are the standard. These shoes first made their appearance in the 1800s in Ireland and Scotland, and their name comes from Oxford University. Traditionally these shoes are made from leather and have rubberised soles. Today Oxfords can be made from suede or synthetic materials. They have a simple design and come in solid colours. While Oxfords are usually dark, they can be found in white as well. Because of their clean lines and plain design, Oxfords are a formal shoe that boys can wear for just about any occasion.
Other Oxford Designs
Some Oxford shoes have an embellished design to make them more attractive. Some of these popular designs include cap toes, wing tips, and saddles. Oxfords can also be found in two tone colours, but these are usually best for casual occasions rather than formal occasions. Brogueing is another popular technique used to add decoration to Oxfords. This is when small perforations are placed along the seams of the shoes as decoration. For strictly formal occasions, boys should stay away from shoes that have toe caps and brogueing.
Loafers
Loafers are slightly less formal than Oxfords, but work as formal shoes for boys in most occasions. These are flat shoes made of leather that traditionally lack laces or buckles. Traditional versions of the shoe featured leather tassels on the top or a place to put change (i.e. penny loafers) or another ornament. Modern versions of the shoe can have laces, which make them a bit more formal than the traditional version. The less ornamentation loafers have, the more formal they are. This is something that shoppers should keep in mind when shopping for boys' loafers.
Boots
Boots are another shoe option when it comes to formal attire for boys. Dress boots are ankle-height and are usually available in black or brown. Other custom colours are available, but these are usually not the best option when formal dress is required. Normally these boots are slip-on, but boots for boys may also have velcro straps or zippers to make them easier to put on and take off. Formal boots for boys either have a flat heel or a very low heel.
Monk Strap
Monk strap shoes are similar to loafers, in that they lack laces. They are similar to Oxfords in that they have a very plain design. Their name comes from the strap that goes across the top and serves as the only decoration for the shoe. In mens shoes, this strap usually has a metallic buckle on it. While boys monk strap shoes can have this buckle, this strap can also be velcro or fasten in another way to make the shoes easy to put on and take off while at the same time securing the shoes to the feet. Monk strap shoes also usually have a wider heel than other formal shoes.
Options to Consider
There are a few options to consider when selecting a pair of formal shoes for boys. While some are based on personal preference, others are based on kids' fashion standards for formal wear. Shoppers need to take the occasion in which the formal shoes will be worn into account. When looking for general purpose shoes to wear for multiple formal occasions, shoppers can choose shoes based on ease of use and care. When shopping for a specific formal event, shoppers should stick with traditional guidelines for formal shoes. Some of the options to consider when looking for formal shoes for boys are laced shoes instead of slip-ons, rounded toes, square toes, shoe colour, and finish.
Laces vs. Slip-Ons
One of the biggest things to consider when shopping for formal shoes for boys is whether to purchase shoes with laces or shoes that slip on.. For the most part, this will depend on the age of the child. Children who can dress themselves and tie their own shoes will do well with formal shoes that lace. Smaller children who cannot tie their shoes or who fight to get dressed may do better with a slip on shoe or shoes with velcro fasteners. For the most part, laces on shoes make them more formal than slip on shoes. Shoppers should keep the formal event in mind when looking for the right pair.
Square Toe vs. Round Toe
The classic look for formal shoes features the rounded toe. Shoppers can never go wrong with choosing a rounded toe. Square toes are less common, and not all designers made shoes with this design. Shoppers looking for a unique design that stands apart from the rest may wish to consider the square toe. When it comes to dressing boys for formal occasions, shoppers should stay away from pointed toe shoes.
Colour
When shopping for shoes for a formal occasion, shoppers should stick to black. Most formal attire, such as suits and tuxedos, come in black. While other colour shoes may work for suits of different colours, black is the most versatile colour to work with. Since boys grow quickly, a shopper can get more for their money by purchasing a pair of shoes that a child can wear to various occasions, whether formal or informal, before the child outgrows the shoes. Unless the shoes are being purchased for a specific occasion, shoppers should look for black formal shoes.
Finish
The finish of the shoes refers to whether the shoes are shiny or matte. For formal occasions that take place during the evening, shiny patent leather shoes are the best choice. One of the drawbacks to patent leather is that scuff marks are easily visible on the shoes. This means that they will need to be cleaned and shined in order to make sure that they keep their classy lustre. Shoppers who are looking for shoes for smaller boys may opt for a matte finish since smaller children are more likely to scuff their shoes. These matte finish shoes are also the type of shoes of that should be worn to formal occasions that take place during the day.
Finding the Right Fit
More important than the appearance of the shoes is how well they fit. Shoes should be comfortable, especially if they will be worn for extended periods of time or if a lot of walking is to be done. The first step in finding shoes that are the right fit is to measure the boy's foot to see how big it is. Not all manufacturers make shoes that are exactly the same size, so having the measurement makes it easier to determine the proper size.
The foot needs to be measured at the end of the day. This is when the foot is at its largest due to slight swelling from walking all day. Measuring at this time ensure that the shoes won't be too tight when worn for extended periods of time. For an accurate measurement, the length from the heel to the tip of the big toe is measured. The chart below shows the standard shoe sizes for boys based on the length of the foot in centimetres.
| Foot Length (cm) | UK Shoe Size |
| --- | --- |
| 15 | 7 |
| 15.6 | 8 |
| 16.3 | 8.5 |
| 17 | 9 |
| 17.7 | 10 |
| 18.4 | 11 |
| 19 | 12 |
| 19.7 | 12.5 |
| 20.4 | 13 |
| 21 | 1 |
| 21.7 | 2 |
| 22.3 | 2.5 |
| 23 | 3 |
| 23.6 | 4 |
| 24.3 | 5 |
| 25 | 6 |
| 25.7 | 7 |
The sizes listed above are standard shoe sizes. When shopping for boys shoes, shoppers should be sure to refer to the manufacturer's size chart to find the proper size. With the measurement of the foot, a shopper can compare sizes with those listed by the shoe manufacturer. To find shoes that are an even better fit, shoppers should have the boy try the shoes on to get a feel for them.
Choosing the Right Socks
When trying shoes on, socks need to be worn. Thin, black dress socks are preferred. These thin socks help the foot fit into the shoes and will also help the wearer determine how comfortable the shoes will be. For formal occasions, boys should not wear thick, white cotton socks. Likewise, these socks should not be worn when trying on dress shoes.
Finding Boys Formal Shoes on eBay
eBay is a large site that allows buyers and sellers from all across the country to come together and sell items such as formal shoes.To get started with your search for boys formal shoes on eBay, enter descriptive keywords into the search bar on the homepage. For example, if you are looking for black formal leather shoes for boys, you would type the keywords into the search bar and hit the 'Search' button. To narrow down the selections even further, apply filters for options such as size, brand, colour, and material. If you have already decided on a specific type or style of shoe, then use the search bar or Advanced Search to search for them directly. If you don't find what you're looking for now, be sure to check back at a later time. New items are being added all the time.
Conclusion
Formal shoes are needed when an occasion calls for formal dress. This may be something like a wedding, graduation, or other special event in someone's life. Although the shoes are only a small part of the outfit, they still must follow the guidelines for formal dress. Boys are expected to follow the requirements for formal dress, but there is some wiggle room for younger boys and children due to their specific needs. When shopping for formal shoes for boys, people will find that there are many options available to them. In addition to finding the right style, colour, and finish for the occasion, shoppers need to make sure that they are buying shoes that will fit properly. In order to find a huge selection of formal shoes for boys in a wide range of prices, shoppers can turn to eBay and shop online from the comfort of their own homes.