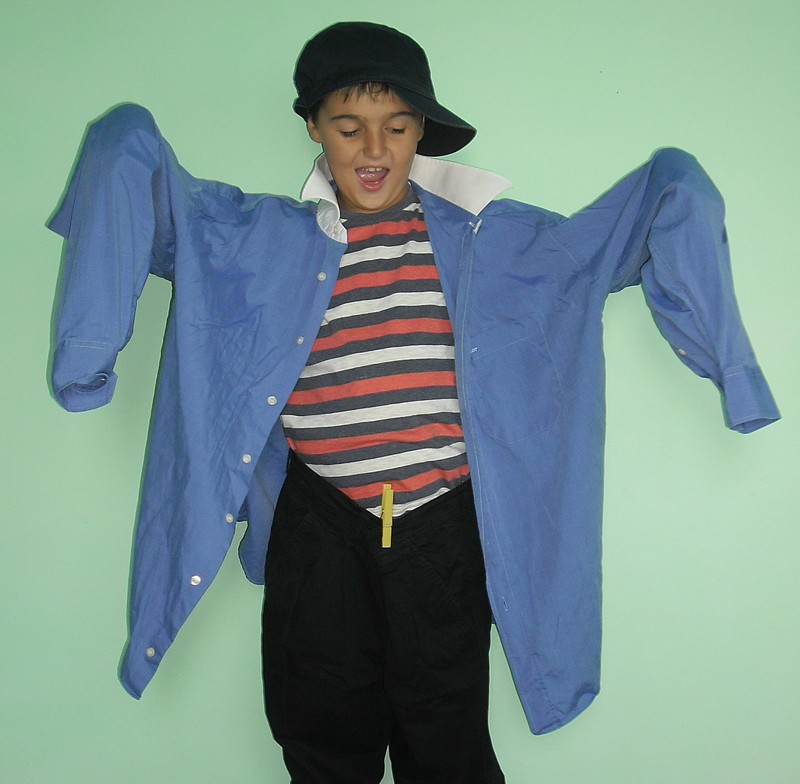 Kids fashion is as pretentious as the standard ordinary fashion we love seeing on TV, glamorous magazines, as well as on the perfect bodies of the movie stars. If this is so, why so many mums still do not appreciate the large abundance of stunning and creative children clothing ideas? And moreover – why do we see so many ragamuffins on the streets? Won't it be better to admire the young and charming mums with their super cute kids in lovely, neat and decent clothing? What kind of mum are you? And are you thrilled to get familiar how to (not) raise a ragamuffin? After all, different people, different tastes ... and we all have different attitude towards what is in fashion or what is beautiful – even when it comes to our children`s clothes, too!


I am always very surprised (in a bad way), when I see a woman with a perfect outfit and a tattered kid!

A woman today has some really serious difficulties in finding proper, decent, neat and attractive kids clothing. Probably she lives in the illusion that good and qualitative clothes for little boys are available at high costs only. On the contrary – if you browse the web, where the goods – including kid`s clothes are almost in a large abundance – and buy some really amazing sets or single pieces to combine in an original way. Moreover – how about second hand clothes? What? They cannot deserve your too pretentious attention? Really? Is that why you are ready to provide your kid one single shirt and one pair of trousers for an entire year? Think again...!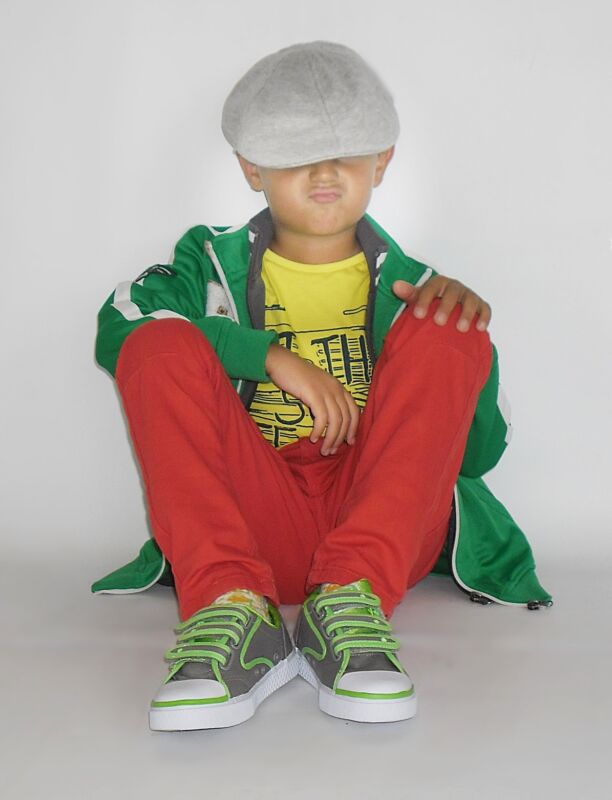 Ok, everything might be fine and in fashion today, but if you aren't able to mix match the clothing items, your risk your kid`s childhood by turning it into a ugly story about the contemporary guttersnipe.
Begin with little steps to advance your fashion design skills. Try to buy some neutrally coloured T-shirts and rely on brighter or more original trousers. Or combine shirts with sports jackets and even cute shorts in stripe, creative patterns and your kid`s favourite cartoon heroes. Every time you are about to buy some clothing for your son, stop for a second and consider if you can match the new item with any of your son`s current clothes. Sometimes, a cheaper shirt might become a better hit than some expansive jacket you cannot match with any of your kid`s trousers or shoes.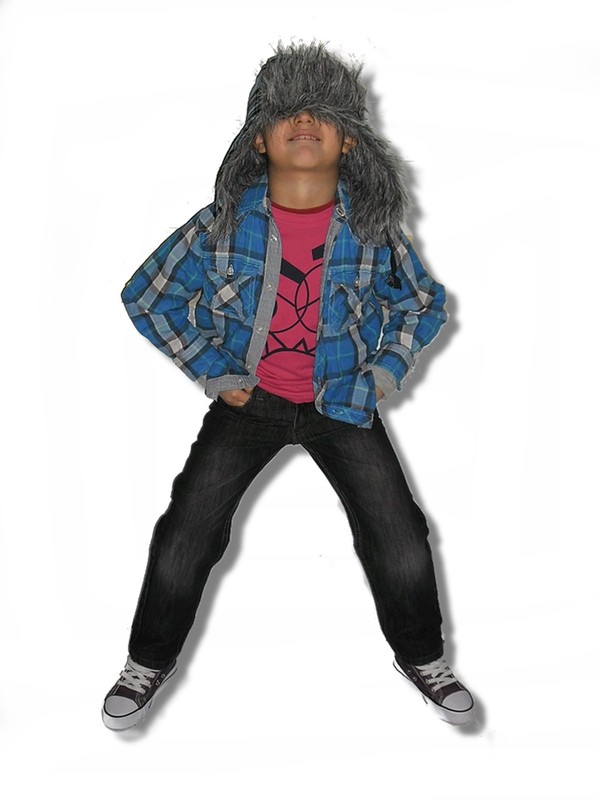 Here is one extra special idea for diversifying your son`s clothing style without letting him become a real ragamuffin – accessorize!

Never underestimate additional fashion items such as belts, sunglasses, hats, scarves, braces, ties and so on and so on. They will add some artistic air to your kid`s appearance without letting him become another part of the flock. On the contrary – your son will have a personalized style that will make him an individual.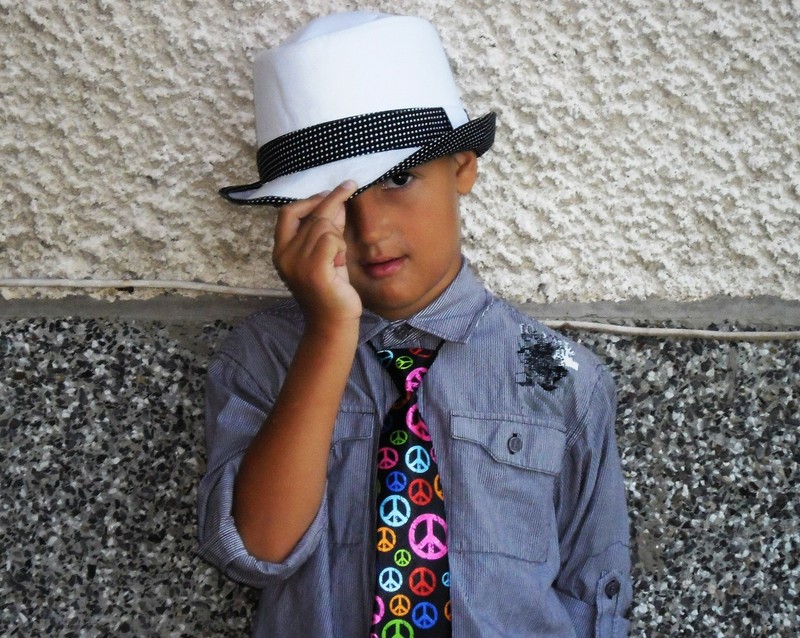 And trust me – it is not expensive to dress up your kid finely!
On the contrary – you can achieve the most original and fascinating kid`s clothing appearance at an affordable price and without even sweating or looking at fashion magazines! To ensure in this, you need to start believing in the second hand clothing cause. It is cheap and once you enter in such a store department, you will finally debunk all your personal myths that goods here are ugly, torn or too wasted! No! These are the same qualitative and original branded kid`s shoes, trousers, T-shirts and shirts you can buy from the local children`s store, too. Moreover – if they are resold, it means they are twice more durable and of a high quality. And here it is the best part of dressing your kid in second hand clothes – your son will have those fashion branded clothes for less than a penny! Few mums can actually buy such things for their kids. And you – by choosing the second hand industry – can do this and do it in a large abundance. Just make some simple calculation – one branded kid`s T-shirt from the store costs at least twice more than 1 pair of jeans, 2 pairs of shirts for school, one hat and one summer jacket from the second store! But let`s go back to the ragamuffin theme.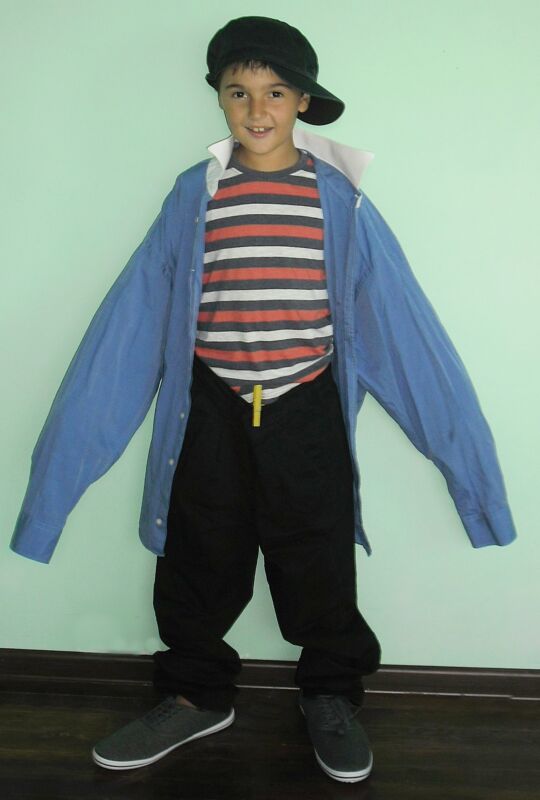 Always choose the right size carefully! Otherwise, your kid will look as a ragamuffin!

Any little boy will look really ridiculous if you put a large T-shirt and a giant pair of jeans on him. I strongly recommend you to avoid getting bigger size clothes for your cute boy. You may believe that this is the best strategy to save some money and time on shopping and kid`s clothes, but, as a matter of fact, you live in a total false belief. Imagine you have chosen a T-shirt model for your son. You would want him to wear it for longer, because it really suits for anything – kindergarten daily appearance, birthday party and even a walk among the nature. When you get it bigger, your son will look like a ragamuffin in a sack, at first. And when the boy finally gets the required size, the T-shirt will be faded and wasted already. In the final reckoning this beautiful T-shirt you have bought will never actually look nicely on your own son! So, let's say it one more time – dear mums, forget about getting bigger sizes for your boys.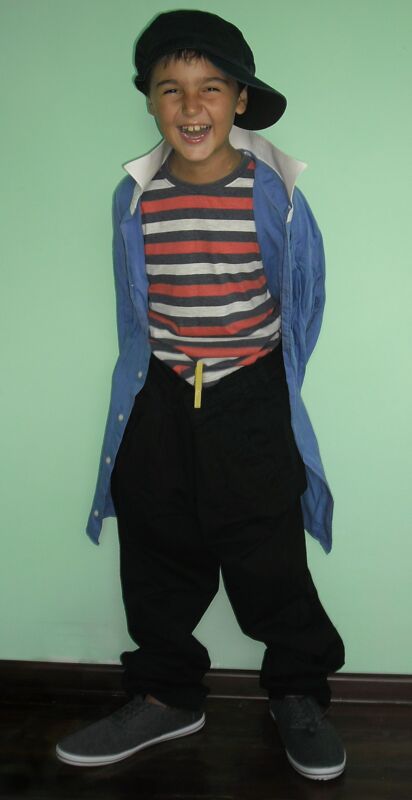 Don`t wait for the emergency to go shopping!

These are the worst purchases ever! Clothes shouldn't become too small or too wasted to get an occasion for buying some new trousers and sweaters for your son. On the contrary – if you see some really lovely shirt or knitted set by chance, simply buy them! You can never know where you son will tear his sweater. Plus – you will always have a big abundance of clothes to dress your son up like a real small gentlemen with taste.


Getting winter boots in summer? Why not?

Actually, do this super efficient shopping trick as frequently as you can! Winter clothing items for kids become extremely cheap in hot days. Get the benefit of it and get your son not one, but two pairs! On the other side, you will finally have the chance to shop not in a rush, when you kid emergently needs some boots. In summer, you can look and try till you get sick and tired of shopping! Just make sure you can correctly predict your son`s size in winter! These kids grow up so fast...!


Improvising and diversifying determine fashion!

Follow this guide in every shopping tour for kid`s clothes and daily, in your every single attempt to dress up your kid originally. Mix match things that may sound a bit inadequate together! But this is how the real fashion comes up – with brave combinations, diversity in colours, strange suggestions for patters and seeking for the individual and personalized style! Mix the styles and go for a really great, comfy and artistic boy appearance! Your son will definitely appreciate it and you will see your personal fashion upbringing sign in future by all means!