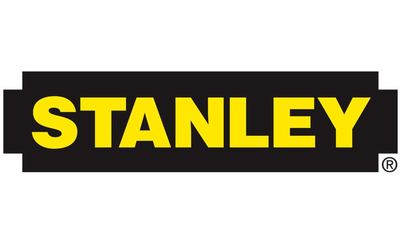 The Stanley name is almost universally linked with the utility knife that famously carries their logo - just as Bic are with biros and Hoover with vacuums - however, those in the know will be well aware that there are many more strings to this particular tool giant's bow. The Stanley Works brand started life in 1920, following the merger of two family businesses - Stanley Rule and Level Company and Stanley's Bolt Manufactory - and instantaneously began production on the tools that would later establish them as world-leaders.
Quality Stanley Tools & Accessories
Quality has been a word etched into the very fabric of the company. Stanley Works has a sprawling employee base of over 17,000 spread around the globe, all of whom are still directed from their headquarters in the 'Hardware City' of New Britain, Connecticut. The breadth of their range has continued to expand throughout the decades, taking in a number of new ranges, but always staying true to their core business of hand tools and related accessories. Industry professionals and keen DIYers alike will have undoubtedly encountered a Stanley brand product somewhere along the line, with offerings including
planes, chisels, saws, screwdrivers, measuring devices and knives.
Durable Style & Traditional Standards
With so many fantastic quality tools on offer, no doubt you'll find yourself looking for somewhere to store them all. Once again the innovators at Stanley have come up trumps with their vast array of
tool bags
,
tool boxes
and
tool totes
. Perhaps unsurprisingly, most are available in a colour combination that echoes the company's classic black and yellow styling. However, putting aesthetics to one side, the overriding quality of these tool holders is found in the materials and design standards.
Versatile Tool Storage Solutions
Take the Stanley Fatmax range of toolbags. Designed with every possible eventuality covered, from waterproof materials to convenient pockets and huge storage capacity, they are strong enough to cope with the rigours of a busy working day and flexible enough to be used on almost any job. Then there are the exceptional tool boxes and organisers, helping to ensure that even the busiest worker has an easy time of keeping all of their things together for any assignment. Again, as with the rest of the Stanley products, these are all made from the strongest and most durable materials with designs made to suit the modern professional.
Stanley Works is undoubtedly one of the grand old names of the tool industry. Their dedication to innovation and maintaining the highest standards has kept them at the very pinnacle of an increasingly crowded market place. For decades people have bought products carrying the Stanley name safe in the knowledge that it would get the job done now and for many years to come, a tradition that looks unlikely to stop any time soon.