Breastfeeding is the choice of many moms, and the best way for babies to receive needed nutrients. It also encourages bonding between mother and baby. If planning to breastfeed, a breastfeeding top is essential. For maximum flexibility, look for tops with adjustable straps and material that accommodate a woman's changing body.
Features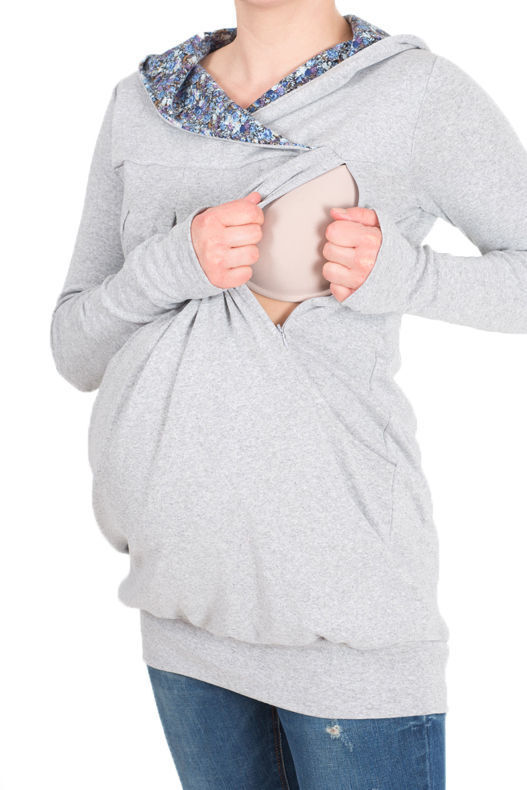 Consider purchasing a breastfeeding top with a built-in nursing bra. This eliminates the need to wear a separate bra. It also ensures easy food access for baby during feedings. Built-in nursing bra tops are best suited for small-chested women, as they do not offer as much support as a full breastfeeding bra. They can be layered under a regular shirt, sweater, or jacket.
Coverage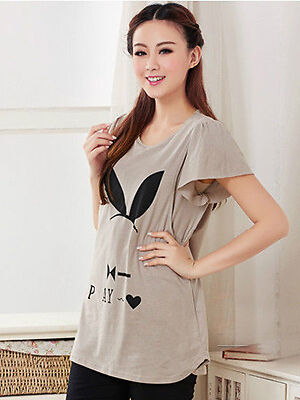 Some tops cover majority of the breast region during breastfeeding, while others leave the breast area fully exposed. To minimise exposure when publically feeding, consider using a nursing cover or baby receiving blanket to cover the area.
Style
Choose from sleeveless, short sleeve, and long-sleeve nursing top and nursing dress varieties. Consider intended use and your preferred clothing style. If planning to pump milk while at work, consider a dressier breastfeeding shirt. These nursing clothes often feature snaps or clips at each shoulder for easy access during feedings. On the downside, they generally expose more skin during feedings than other types. Conversely, consider a more casual nursing camisole for lounging around the house or sleepwear purposes; often designed of stretchy type fabric, nursing pyjamas are ideal for nursing mothers who do not want to fuss with clasps. Instead, the top features a form-fitting flap of fabric at the bust, which can be raised up. The most sought-after, nursing vest tops completely hide the breastfeeding openings. These shirts, which feature hidden panels, bias cuts, and layering, are designed to resemble other clothes while allowing discreet breastfeeding.
Comfort
Breastfeeding tops should be fitted and soft. Fabrics, such as jersey or pima cotton, prove best for breastfeeding, as they increase comfort for both mother and baby. Likewise, avoid tops constructed of scratchy fabric or buttons. Still, many women opt for organic breastfeeding tops that are entirely chemical-free.
Size
Generally speaking, most manufacturers recommend buying your pre-pregnant size, as nursing top styles have been cut to allow for a woman's changing shape. Most items are marketed as small, medium, or large in extra stretchy fabric.