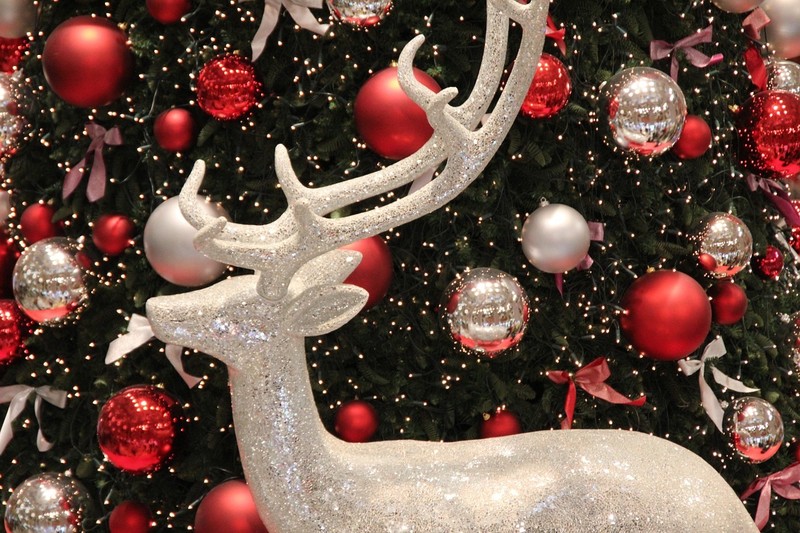 Add a caption
Stick to a theme for Christmas and whatever you choose will make your table look stunning
Christmas dinner is the highlight of the day for many. We look forward to tucking into an almighty feast displayed on an immaculately decorated table. Making the dining area look sensational is all part of the fun, so if you fancy sprucing things up with more than cotton napkins and posh cutlery, read on for inspiration.
Things to consider before decorating your table
With so many wonderful table trinkets available these days, it's easy to put on a bit of Slade and get carried away with fairy lights and glitter. While there's nothing wrong with a bit of bling, it's essential to choose a theme before you start and stick to it to avoid your table looking like the kids have had the final say. Below are some tips to help you out.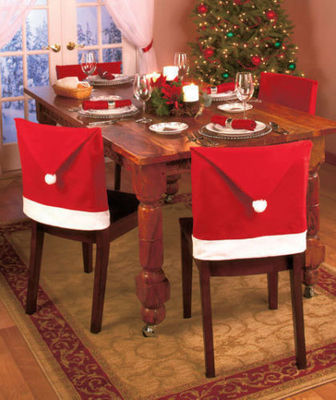 Festive fun
If you want to make your kids smile or just feel like having a bit of festive fun, there are lots of quirky things you can do, from putting a mini LED Christmas tree lamp on each place mat to investing in Mr & Mrs Claus chair covers or a heavily decorated table runner. You could buy or make snowmen name card holders for each of your guests and pop them next to vintage Santa decorations made from honeycomb paper. Reindeer confetti, gold drinking straws and beautiful glass charms will finish things off nicely, so why not get into the Christmas spirit and enjoy a bit of festive cheer?

Top tip: Accessories such as confetti and glass charms come in an array of Christmas designs, such as stars, angels, snowflakes and candy canes, but if you want something you can use all year round (or for other notable celebrations) why not choose a more neutral option like coloured diamante gems, stars or butterfly glass rings.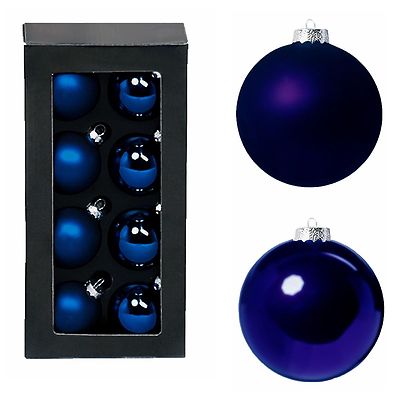 Minimalist and modern
Are you more of a minimalist kind of person? If so, a modern and elegantly simple theme might be to your liking. While a white gloss table is ideal for a contemporary take on Christmas, you could also set things off with a beautiful white tablecloth. When it comes to crockery, opt for square plates on square place mats as the clean lines and distinctive angles will ensure everything looks neat and sharp and complement with your finest silver cutlery. Decorate with silver and white crackers and napkins before brightening things up a bit by placing a coloured glass bauble on each table setting. If you want you could even cluster a few more baubles in a glass bowl and use this as your centrepiece.

Top tip: If you want to recreate this table décor outside of the festive season, simply swap the baubles for sweets in multi-coloured bags, mini bowls filled with coloured stones or anything else that'll lift the mood and make your table look eye-catching.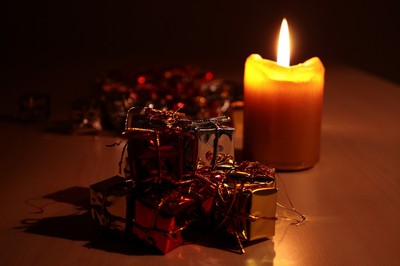 Warm and welcoming
Christmas is the perfect time of year to get out of the cold and enjoy plenty of merriment with friends and family. So, if you want your table to feel nothing but warm and welcoming, how about opting for a delightful gold, black and red colour scheme? These shades are synonymous with the festive period and when combined can look spellbinding. The world is your oyster when it comes to styling and decorating but gold placemats, crackers and candles look fantastic on top of a black table cloth with deep red napkins.

If you fancy making your own centrepiece, you can collect and dry around 10 pine cones before spraying the tops with gold spray paint. Place in a large bowl alongside sprigs of holly dotted with bright red berries and you'll have a talking point for your table. If the pine cone idea doesn't inspire you, fear not, as there's a wealth of other things you can try such as stacking monochromatic gold boxes in various patterns on a footed cake stand and topping with a pretty gold bow. Alternatively, just get a chunky candle with multiple wicks, set it alight and let the flickering glow of multiple flames speak for itself. The latter can be used time and time again, so will also be a good investment for the new year to come.

Top tip: The key to a centre piece is creating or buying a unique design that will make a statement without obstructing diners' view. After all, you want your table to look pretty but not at the expense of comfort or not being about to see or hear your guests.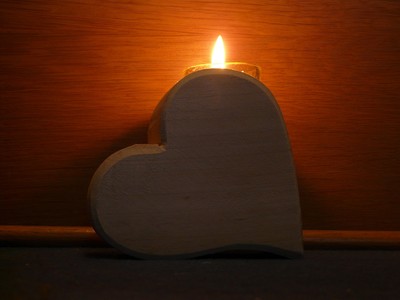 Add a caption
Wooden ornaments give a stunning "natural" Christmas look
Rustic and homely
If you want to feel relaxed and cosy throughout the big day then creating a rustic and homely Christmas table could be the way to go. Chunky, crackle-glazed plates and bowls in an array of mismatched colours work well for this theme and will look great against an old wooden table or a simple brown linen table cloth. Large wooden boards are the ideal way to serve up cuts of meat and an elegant port glass or two wouldn't go amiss either.

You could even give a nod to the Victorian period by creating your very own fruit centrepiece which although simple goes perfectly with a rustic Christmas table. As Christingles are also associated with the festive period you could try popping candles in the top of oranges and displaying them in a ceramic brown bowl. Place in the centre of a Christmas wreath and you'll have yourself a simple yet effective decoration.
This rustic and homely theme also works well for Boxing Day leftovers, New Year's Eve parties and relaxing home feasts throughout the year, so even if you have to stock up on crockery or chopping boards you'll be making a decent investment.

Top tip: Of course, the centrepiece tends to confirm the theme so just get rid of this or change it to something less festive such as a simple pot plant once December comes to an end.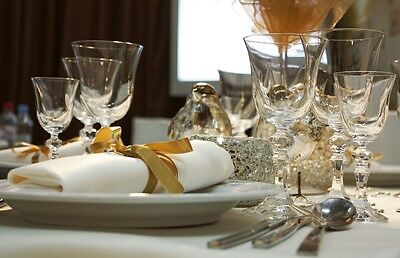 Add a caption
Sparkling glass and silverware helps this glam look
Ribbon and sparkle
'Tis the season to be jolly, so celebrate in style with a bright and glamorous Christmas table. After all, what would life be without a little bit of ribbon and sparkle? There are many ways to make this work but if you're in need of ideas, start by placing round white plates with gold detailing on round gold placemats and decorate each one with five pieces of star confetti. Don't forget to give your best glasses a polish to further catch the light. Once that's done, tie a dark green ribbon (which goes wonderfully with gold) around each cutlery set and finish with a bow. Pop on top of the plates before putting a gold tea light and a gold cracker above each place setting.

If you are swapping a Secret Santa present at dinner time, ask everyone to wrap their gifts in glittery gold wrapping paper (provided by you if possible to compliment your theme) and pop these on the correct place. Finally, sprinkle the rest of the table with gold confetti, slip a gold ring charm over all champagne and wine glasses and finish with a fibre optic Christmas tree centrepiece.

Top tip: if you like the ribbon and sparkle theme but want to decorate your table outside of Christmas time, then simply change the décor slightly. On Valentine's Day, for instance, use red ribbon instead of green and switch the star confetti for bright red love hearts. Place a bunch of red roses in the middle instead of a fibre optic tree and you'll be good to go.