Sleek, stylish and sexy,
waterfall taps
have created a real buzz among bathroom buyers. Apart from being achingly on-trend, they create a relaxing ambience reminiscent of a spa. Here's everything you need to know…
Contents: Buying waterfall taps
What are waterfall taps?
What to consider before buying waterfall taps
Which bathroom fittings complement waterfall taps
Benefits of waterfall taps
Maintaining your waterfall taps
What are waterfall taps?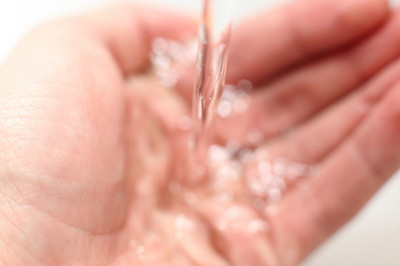 The calming sound of natural flowing water so beloved of spas can now be yours every day.
Waterfall taps
have open spouts meaning the water cascades out to create a relaxing spa-like experience.
Waterfall taps can be installed in bathroom basins or baths. They release water through a single tap spout.
Many even come with
changing LED lights
to bring a real touch of spa luxury to your bathroom.
Their
compact design
takes up less space, also making them perfect for smaller rooms such as cloakrooms.
---
What to consider before buying waterfall taps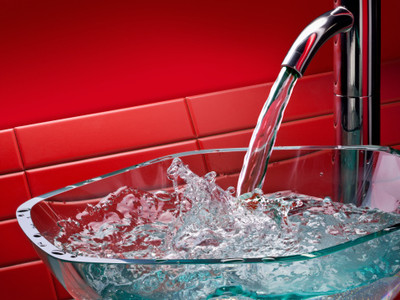 Water pressure. You must check the water pressure in your home before deciding to buy a waterfall tap. If the water pressure is low then waterfall taps won't be suitable.
The minimum pressure
recommended is usually 0.5 bar.
The recommended pressure
is 1 bar.
Generally if you have a gravity-fed water supply (cold water tank and hot water cylinder) you'll have low water pressure. There are a number of steps you can take to try to rectify this or you can consult a plumber.
Manufacturer's guarantee. Waterfall taps should come with a manufacturer's guarantee – many companies offer 10 year guarantees.
Chrome plating. Ideally the taps will have an outer layer of chrome plating so they won't rust.
Ceramic discs. Look out for a solid metal tap body with ceramic discs in the cartridge for a smooth easy-to-use action.
Different spout types. There are many types from glass for the minimalist look to spouts with shower mixers so think about your needs and style before you buy.
---
Which bathroom fittings complement waterfall taps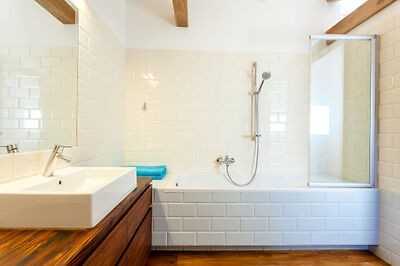 Although there are antique styles available, waterfall taps tend to be highly contemporary in design. They suit modern bathroom suites. Waterfall taps go well with:
Waterfall showers – these showers create a mesmerising flow of water which it is very difficult to leave once you're under it. A perfect bathroom partner for a waterfall tap.
Modern square basins or minimal pebble basins.
Chic cubic bathroom suites – straight edges and square lines give a clean, crisp, calm feel.
Modern roll top baths.
---
Benefits of waterfall taps
Save money on water.

Many waterfall taps are eco-friendly. So they have limited flow which means

they'll save water, and save you money if you have a water meter

, yet still give you a beautiful cascade of water.

Create your own stress-free sanctuary. Make your wow-factor waterfall tap the centre piece of your bathroom to create a paradise in which you can relax and de-stress. Place candles, shells and pebbles around the bath to indulge yourself - you deserve it.
---
Maintaining your waterfall taps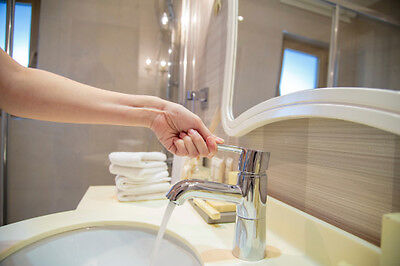 Now you've bought your statement waterfall tap, it's best to look after it to keep it pristine. These maintenance tips work for all taps.
·
Use an old toothbrush to clean those hard to reach areas. Dip the brush in soapy water (using washing up liquid) and gently brush the edges of the tap.
Use a non-abrasive cleaner to maintain the tap and its drain, testing it on a hidden area first.
Soft sponges are a tap's friend – abrasive scourers are not.
Top tip: a cotton ball dipped in baby oil will keep your waterfall tap shimmering and shiny.
---