We live in such a world where we expect most of our gadgets to need replacement, but it doesn't always have to be like that. Take computers, for example. Just because your desktop or laptop doesn't have the vibrancy or speed it did when you first bought it, doesn't necessarily mean that it's ready for the great heap in the sky. Sometimes, just adding a few things to it which can be inexpensive can bring a whole new life to something you thought was near death's door.

Have you ever stopped and thought how fast technology keeps moving forward? In particular, it seems crazy how many new versions of the Windows operating system have been released over the last couple of years. Of course the improvement of technology and especially, computer technology is great, but the annoying thing is that every time a new operating system is released it seems to be even more demanding than the previous version. This means that you pretty much have to buy a new computer every time a new operating system comes out.

The real insult in this seems to be that whilst the operating systems are more and more demanding, the system requirements seem to be as low as ever – it's almost like Microsoft is saying "sure this new operating system will run on any machine; so you buy it, install it and it runs like the slowest machine in the world" – thanks Microsoft!

What can we do about this?
The good news is that it doesn't have to be that way as there are some key components that you can upgrade inside of your computer to not only breathe new life into it but also to make it possible to install the latest operating system (and still have a computer that is responsive and fast).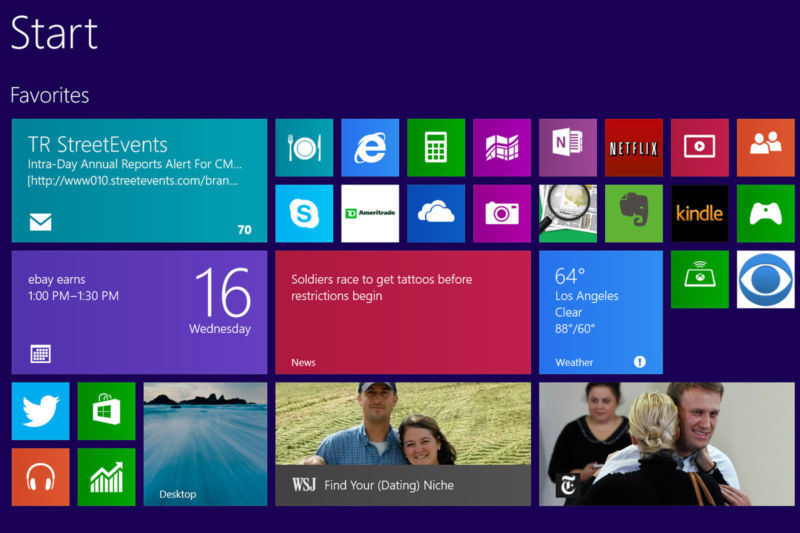 Software and operating systems
First of all an important note about the software that runs on your PC or laptop and in particular the operating system:

It is very important to keep your operating system up to date and I would consider that part of the process of breathing new life into your computer which involves upgrading the operating system – although the newer versions are more demanding they also contain loads of new features, and what's more, having a new operating system makes you feel like you have a new PC!

The latest version of the Microsoft operating system at the time of writing this article is Windows 8 (or more specifically, Windows 8.1) which can be purchased for under $100 as part of an upgrade kit or as a standalone version. The system requirements for Windows 8.1 are as follows:Processor: 1 gigahertz (GHz) or faster with support for PAE, NX, and SSE2
RAM: 1 gigabyte (GB) (32-bit) or 2 GB (64-bit)
Hard disk space: 16 GB (32-bit) or 20 GB (64-bit)
Graphics card: Microsoft DirectX 9 graphics device with WDDM driver
These requirements are a good place to start when breathing new life into your PC, we can make some assessments based on what you have in relation to these requirements and we can also add a few additional tweaks of our own. A benefit of this is that if you already have Windows 7, 8 or 8.1, Microsoft will let you upgrade to Windows 10 for free!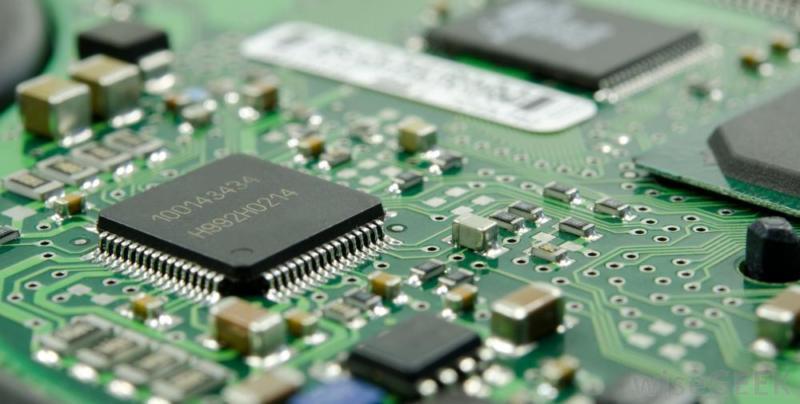 Processor
The processor can normally be upgraded in both PCs and laptops but there are some pitfalls in doing so – firstly computers tend only to support a few versions of any particular processor so the performance increase available on processor upgrades tends to be limited, and secondly, installing a new processor isn't always an easy task. To find out what processor you have and what upgrade options are available the best thing is to google the model of your computer or laptop using the following format:
[make] [model] technical specification

This should bring up the results for the tech specs produced by the manufacturer of your PC or laptop and those specs will list the processor as well as upgrade options. If you have an unbranded PC then opening the case should reveal a model number on the system board itself which can then be used in a similar fashion.

Upgrading the processor on a PC involves removing the processor fan, replacing the old processor unit and normally applying new thermal paste to the processor before replacing the fan. Replacing the processor on a laptop tends to be more complicated because it is normally harder to get to the processor unit itself. The best way to perform these upgrades is to look for tutorials on YouTube, and there are plenty on any and every kind of desktop or laptop.

Having said all of that, in my personal opinion the processor is the least worthy component for upgrade and the reality is that if you have a processor that falls below the minimum requirements for Windows 8.1, then you probably cannot upgrade that computer anyway. Oftentimes, you don't even need to upgrade your processor anyway as these other things can bring your wheezing computer back to racing form.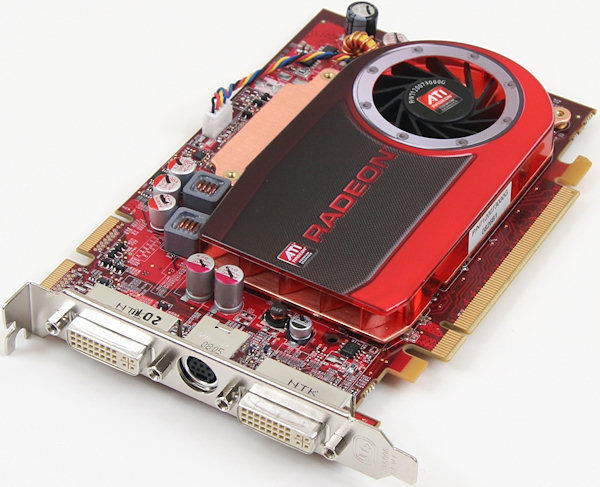 Graphics card
We'll get this one out of the way next – once again, if your
graphics card
or build in graphics unit does not meet the minimum requirements for Windows 8.1 then the computer is probably not worth upgrading, but most PCs built within the last 10 years will meet the graphics requirements out of the box. If you are planning on playing high end games on the computer, then you would need to upgrade the graphics card but that is beyond the scope of this article and not something that will greatly effect performance.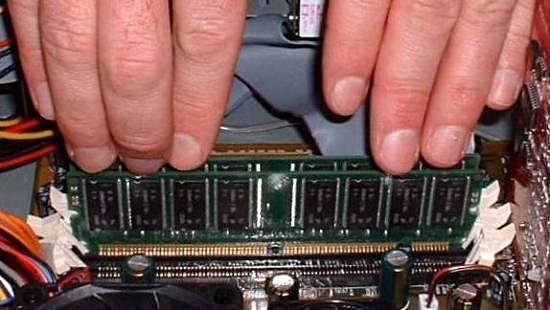 Memory
The memory is the component that is responsible for allowing you to multitask – each program you run on a PC or laptop uses some of the available memory to store data that it is currently using and the more memory you have the more programs you can run concurrently (as a general rule).

Memory is also one of the cheapest and easiest components to upgrade in a computer so it's a great place to really start improving computer performance. Great care should be taken when assessing the upgradability of memory in your computer and once again it's time to call on the technical specification for the PC. The things to look out for are the type of memory in the computer, the size of the installed memory, the size of the maximum memory as well as details about how many slots there are and how many are already in use.

Memory can be purchased online and is very easy to install but once again if you are unsure on the installation procedure simply take a look on YouTube for a video guide.
To run Windows 8.1 smoothly it is ideal to have between 4GB and 8GB of memory installed. Many desktops are able to expand to 16GB of memory which will really make quite an improvement in performance and doing many tasks at once.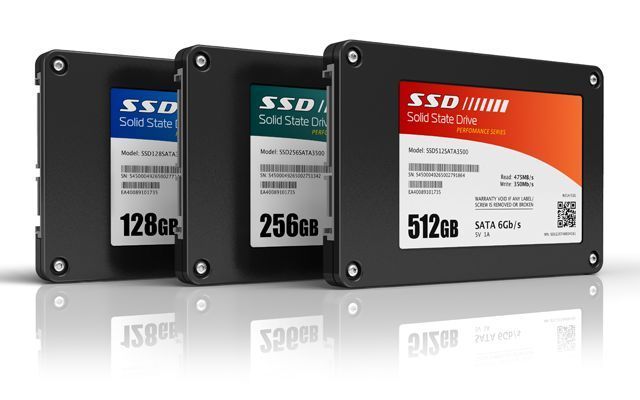 Hard Drive
The hard drive is like the golden nugget when it comes to performance and there is a really cool way to dramatically improve your computer speed often making it faster than brand new computers owned by your friends.

The trick is to purchase and install a solid state drive – these drives can be picked up for under $100 and will improve the performance of your computer substantially. I mean if your computer currently takes around 3 minutes to boot (being an older computer) a solid state drive could reduce that to around 30 – 60 seconds.

The great thing about SSD's is that they are exactly the same in size and specification to standard SATA hard drives and so will fit in almost any computer built in the last 10 years.

As always there are a few things to look out for – once again consult the technical specification for your computer and ensure the following:Ensure that you have a SATA hard drive installed – some older machines come with IDE hard drives and these cannot be replaced with SSD drives. Luckily, you can often get a SATA adapter so you can replace that old hard drive with an SSD. Another option is to get a hybrid drive which is part SSD and part regular. It won't be as speedy as a pure SSD drive, but it will give you a much noticeable improvement in boot time. These are extremely cheap too.
Check on the size of your existing hard drive as well as the amount of space you have actually used – SSD drives tend to be smaller which is fine but makes sure you are giving yourself enough space to accommodate future needs. If you're desktop has an extra hard drive bay, then you can get a 500 GB SSD for booting up and a 1TB hybrid or regular drive to put all your files on.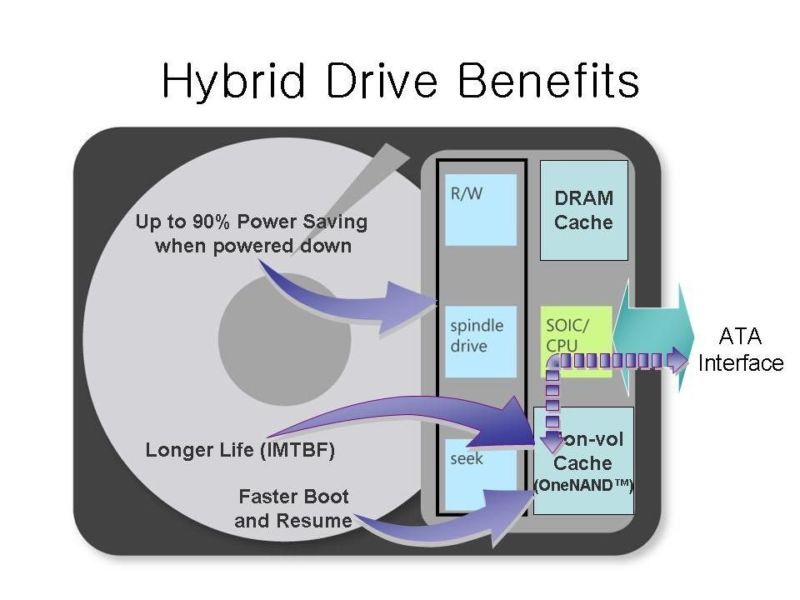 The only downside to purchasing an SSD drive is that installation is quite complex. The physical install is normally just a case of removing a few screws and plugging in the new drive, but after this the operating system needs to be loaded from scratch onto the new drive and then data needs to be transferred from the old drive.

Alternatively it is also possible (depending on operating system) to create a system image of the entire computer using Windows Backup and then restoring this image onto the new drive but we will cover this in a future article. Many SSD drives come with software that will allow you to copy everyone from your old hard drive, including your OS, onto the new one in no time flat.

These may sound like simple solutions, and the great part about it is that they are. I had a desktop that I bought in 2009 that was getting sluggish, and I did these exact steps above, and it's like I bought a new expensive one. I only spent about £250 doing this upgrade and found everything here on eBay ( http://deals.ebay.com/tech-deals) to make it happen.