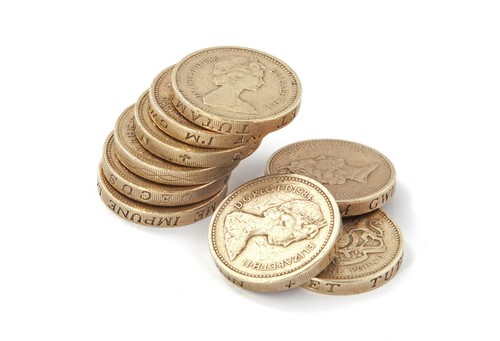 Coin collecting is a popular pastime for a many people in the UK, with a massive selection of British-made coins from a number of periods to get stuck into finding.
Many choose to buy and sell coins on eBay due to the excessive amount available along with its ease of use. This guide will run through the British coins that have been made over the years and how to go about making a purchase on eBay.
Coin Collecting: A Background
For coin collectors, rare or limited edition issues of coins are considered the most valuable and sought after. The exceptional occurrence of mint errors – that is any mistake made during the minting/construction process – also makes these types of coins collectable.
For hobbyists the motivation behind coin collecting is mainly just to build up their collection and despite their potential obvious worth, they are not necessarily hoarded for profit. For others, the chance to make money from buying and selling the coins at the right time is another incentive behind acquiring certain makes of British coin.
A rarer reason behind coin collection is the chance to melt down the certain metals they are made from to sell as bullion in the hope of fetching more money than they coin is worth numerically.
Common Coin Terms
The table below highlights some of the basic terms you may come across when searching out certain coins and reading up on their description.
| Coin Term | Description |
| --- | --- |
| Obverse | The side of the coin commonly referred to as 'heads.' |
| Reverse | The side of the coin commonly referred to as 'tails.' |
| Rim | The outer edge of the coin. |
| Device | The design of the coin, e.g. the Queen's head. |
| Proof | Coins that have been polished with special dyes. |
British Coin Collection Themes
Some people like to collect their coins with a certain theme in mind, in this case British-made coins. However, there are other buying considerations to take into account before coming to make a purchase which can help in deciding between the thousands of possible coins on the market. These include:
Year Produced – To make a coin collection appear more organised and structured some people like to collect them from a specific year. This can include landmark years where a certain coin was first minted such as the half-penny in 1971, or when it was demonetised in 1984.
Type – Some people may like to only go for coins of a certain shape, for example the heptagon 50p, or those with certain stand-out designs on one of their sides.
Composition – The feel of certain coins may interest some collectors. More modern British coins are made from a variety of metallic alloys such as bronze, copper, nickel and zinc. Older versions, such as the Anglo-Saxon sceat, were usually made predominantly from silver up until 1947 where cupro-nickel was introduced into the minting process.
Volume – The actual appearance, historical importance or worth of a British coin may not be of interest to some collectors who simply want to amass as many of them as possible. Low value coins are suitable for this type of collector.
Copies – Some vintage coins of high value may not be a realistic purchase for some people. Because of this, replications of uncirculated coins or those of high current values are legally copied and then sold on for a smaller price.
Period – Collection coins from a certain era of British era is one of the most popular buying consideration for most coin collectors. Coins representing British monarchs or during a certain war may interest history enthusiasts.
Value – Some collectors may wish to focus their attention on the exact values of British coins, be it from the much older periods of British history to the pre and post decimal era. For example, simply focussing on the 10p denomination can enhance the standing of a collection and allow it to be completed easier.
Condition of Coins
For buyers worried about the coin's condition when coming to make a purchase, then deliberation with the seller and careful personal evaluation of the particular make is recommended. The Sheldon system, commonly used in North American, is a method that scales the condition of coins from 1-70, with 1 being a poor, unrecognisable coin up to 70 being a faultless specimen.
Many of the coins on eBay listed by UK sellers are not listed with this numerical system in mind however, preferring to use simple descriptions of the coin's appearance and historical value, along with a close-up photograph. When coming to make a decision on the coin's worth, consider it in line with any collection already started and also the following aspects:
- Its aesthetic appearance, simply how it looks to the naked eye.
- If there are any scratches, dents or other blemishes on the coin.
- The tone of the colour. Some coins, even in modern circulation, lose their original shade.
- The level of detail and how much of it has remained intact.
Searching for British Coins on eBay
This section will look at how to go about finding British coins on eBay using different searching techniques. Due to the excessive nature of coins it is best to consider exactly what sort of coin is needed and to set a budget before making a purchase.
Keyword Search. Using the search bar at the top of the eBay home page will bring up the relevant results. If the exact coin wanted is known, such as a "Queen Victoria penny," then this will bring up all the pennies that have been produced during her reign.
Category Search. Alternatively,searching by category is another good way of bringing up a more general and larger selection of listings. Find the 'Coins' category from the eBay home page and then select the 'British' sub-category. Thousands of coins will then appear to browse through.
Preference Menu. To narrow the selections down even further then use the preference bar on the left-hand side. Such aspects as the coin's condition, price, buying format and also location are options to choose between.
Sort By. To bring up the most desirable results then it is possible to sort the listings by such thing as the lowest priced coins or those nearest your location.

Different Sub-Categories
Due to the many different eras of British coins available to buy, there are many sub-categories to choose from in respect to when the coin was manufactured or whom it may depict. Some of the more notable periods that can be selected include:
- Early Milled (circa 1662-1816)
- George VI (1936-1952)
- Elizabeth II (1953-1971)
It is also possible to select commemorative coins, coin proofs/sets and regional issues amongst others.
By clicking on one of these sub-categories it will be possible to select select a certain coin denomination, be it a farthing or shilling in pre-decimal currencies or newer £2 or £5 coins.
Advice for Buying on eBay
When coming to make a purchase consider how to go about using eBay to make a British coin purchase in terms of the buying format you use and also how to stay safe. Make sure to check out the eBay safety centre in order to shop with confidence.
Auction
eBay has traditionally been known for its auction facility, where the seller sets a time limit for people to make bids on their items. Many British coins are listed in this manner. Simply enter an amount above the current bid and if your bid is the highest when the auction ends, the coin or coins will be won. Some people may let human nature get into the way of their auction bids however, simply to outbid their competitors; don't less this happen and stick to the set budget.
Buy It Now
Many more sellers will offer their respective coins to be bought immediately through the Buy It Now format. Some items listed this way may be snapped up by rival bidders however so make sure to keep checking back on eBay if the desired coins are not found first time.
Watch an item
Some coins may have been listed on eBay for a long time period, up to 10 days. For items like this then it is possible to watch an item without necessarily bidding on it. Numerous coins can be 'watched' in this manner by adding them to the Watch List which can be found in the My eBay section. This is beneficial as bidding too early on some coins may potentially attract rival competition for the coins and push the bidding value up.
Read the Description
To make sure the purchase is the correct one, then make sure to read the description of the coin as carefully as possible and look out for any possible discrepancies. If there is any information that appears to be vague or missing completely then make sure to ask the seller a question.
Check out the Seller
If worried about the authenticity of the seller and indeed the coins being sold, then make sure to read up on their previous eBay history. Look out especially for negative comments left by other eBayers and their overall feedback rating.
Conclusion
The activity of coin collecting is potentially limitless; thousands of different types have been produced in Britain over the years, from Anglo-Saxon silver hammered coins to modernised versions in the decimal system.
Consider how the coin will affect your collection and how much is necessary to spend by doing the appropriate research. Use this guide to search for British coins on eBay and how to make a safe and efficient purchase.