A symbol of pride and security, British Guard collectibles celebrate the men and women that serve their country. Many regiments exist, including the Coldstream, Scots, Royal Dragoon, Grenadier, and Welsh Guards, and each unit has a specific role within the British Army. Buyers interested in military history enjoy collecting and displaying memorabilia from their chosen regiment, including badges, caps, and uniforms.
The Coldstream Guards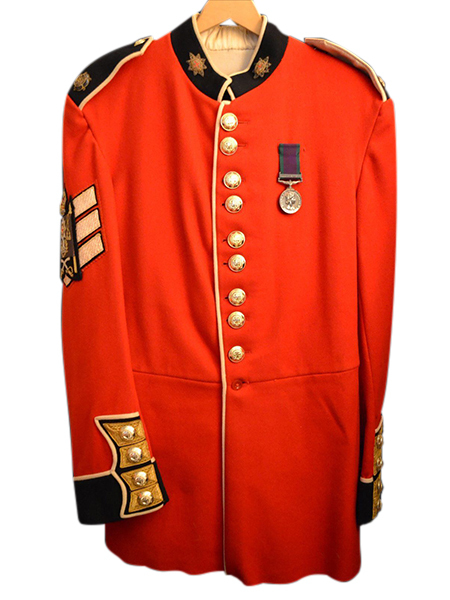 The Coldstream Guards bears the distinction of being the oldest regiment in the British Army in continuous service. Its ceremonial duties include the Changing of the Guard and Trooping the Colour. The ceremonial Coldstream Guards uniform is recognisable because of the traditional bearskin cap and red tunic. Badges featuring the insignia of a red cross against a white background are the perfect display pieces.
The Scots Guards
The Scots Guards is part of the 12th Mechanised Brigade and is tasked with staffing and commanding the latest vehicles in the army's arsenal. F Company is a branch of the regiment that is based permanently in London to provide Royal guards to Buckingham Palace, Windsor Castle, and the Tower of London. Members of the Scots Guards also play the pipes and drums, which is reflected in piper collectibles.
The Royal Dragoon Guards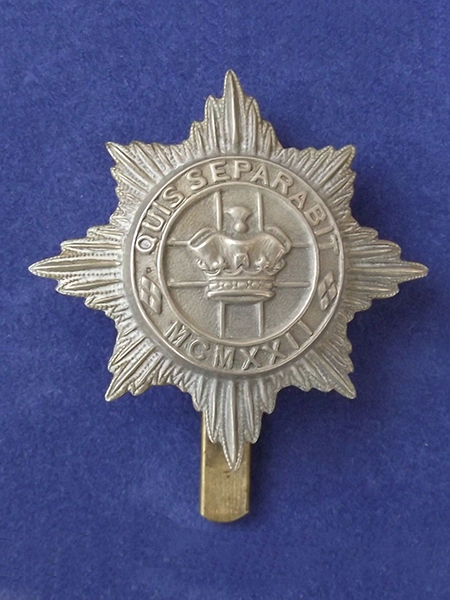 The Royal Dragoon Guards is part of the Armoured Cavalry regiment and is made up of five squadrons. Officially led by the Prince of Wales, its Headquarters Squadron is named in his honour. Many soldiers in the unit are from the North of England and Ireland, and the regiment celebrates St Patrick's Day due to its Irish lineage. Collectible Royal Dragoon badges and berets are ideal reminders of the unit's history.
The Grenadier Guards
The Grenadier Guards is a ground force that consists of rifle and support companies. It specialises in anti-tank warfare, reconnaissance, and sniping. Vintage military postcards and pictures featuring members of the regiment create a pleasing display. The regiment's ceremonial duties include being part of the guard at Windsor Palace, St James Palace, Buckingham Palace, and the Tower of London.
The Welsh Guards
The Welsh Guards is the personal guard to Queen Elizabeth II. It has the duty of providing a guard at her personal residences. Its bearskins feature distinguishing white and green plumes, which are prized pieces of memorabilia for collectors, alongside Welsh Guards cap badges that feature a crown at the top. Fans of the battalion's football and rugby teams can buy shirts that show their support.