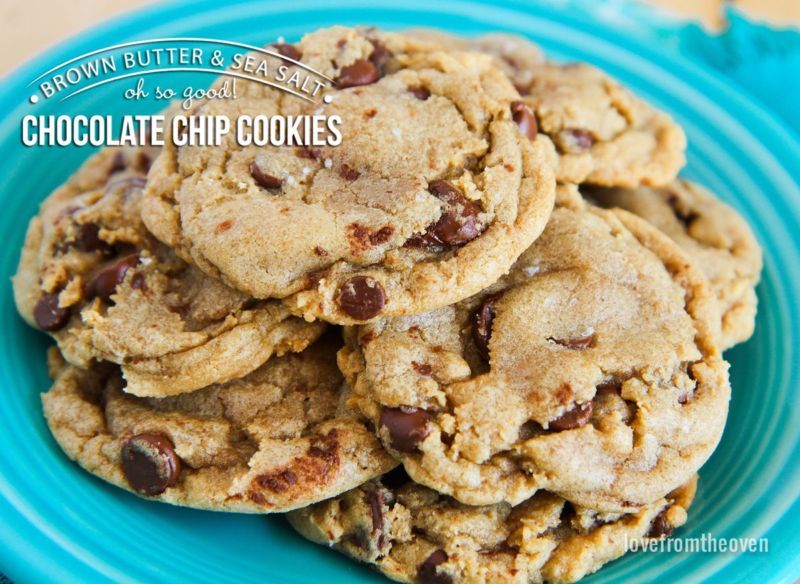 If you are looking for a rich, decadent cookie with an out of this world flavour, these brown butter chocolate chip cookies are for you!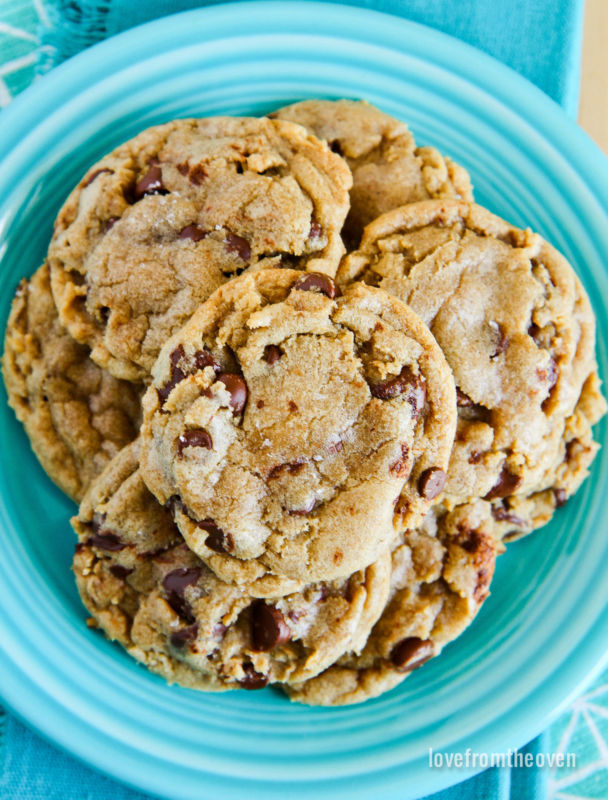 While the ingredients in these cookies are very similar to your standard chocolate chip cookie recipe, the magic is in the butter. This recipe uses browned butter, which gives it a rich, almost caramel flavour. Out of all the cookies I make for family and friends, these are the cookies that everybody requests, and they are my oldest daughter's all time favourite cookie.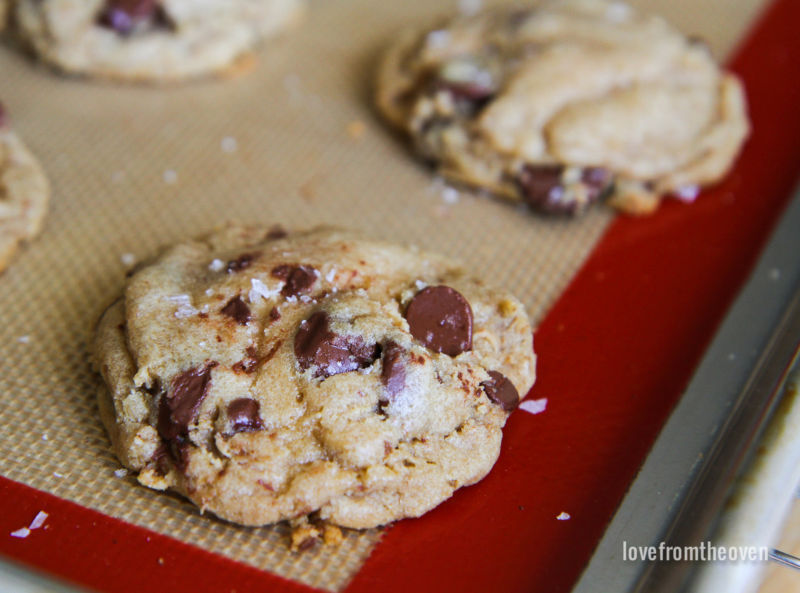 They do take some extra time, both to make the brown butter and to chill the dough, which is a must for these cookies. You need to chill the dough for at least eight hours, and you can chill the dough for up to 48 hours. Just give the dough a bit of time at room temperature prior to baking, as it will make the cold dough easier to scoop.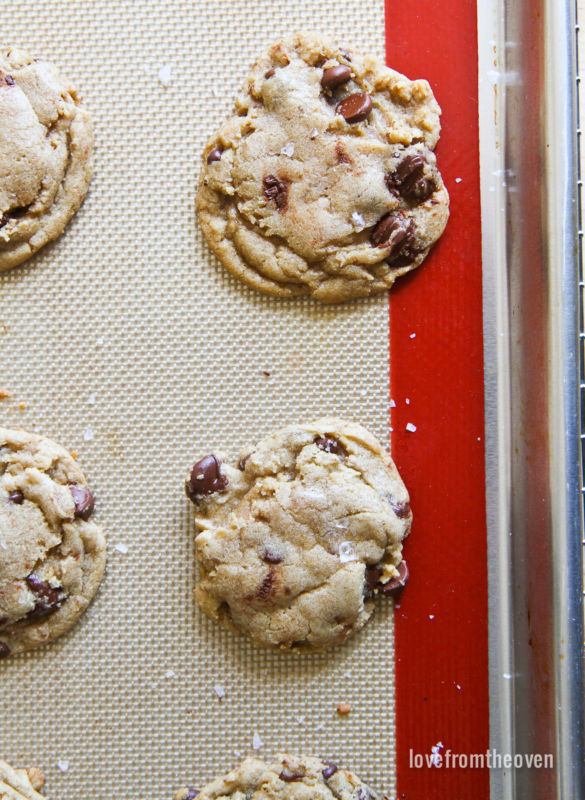 Browning Butter
To brown your butter, you will put ¾ a cup of butter into a pan. I prefer to use a
stainless steel frying pan
, or another light coloured pan, because it's easier to watch the colour of the butter and prevent it from burning. Heat over medium, stirring constantly, until the butter is completely melted. The butter will start to bubble up, don't worry, it's supposed to do that, keep stirring. It will start to darken in colour and your kitchen will smell amazing. When the butter is close to the shade of light brown sugar, remove it from the heat. Brown butter can burn very easily, so it's better to be on the light side than the dark one. You can then transfer your butter to a heatproof container and let it sit out at room temperature to cool. Once the butter is about room temperature, you can start to make your cookies!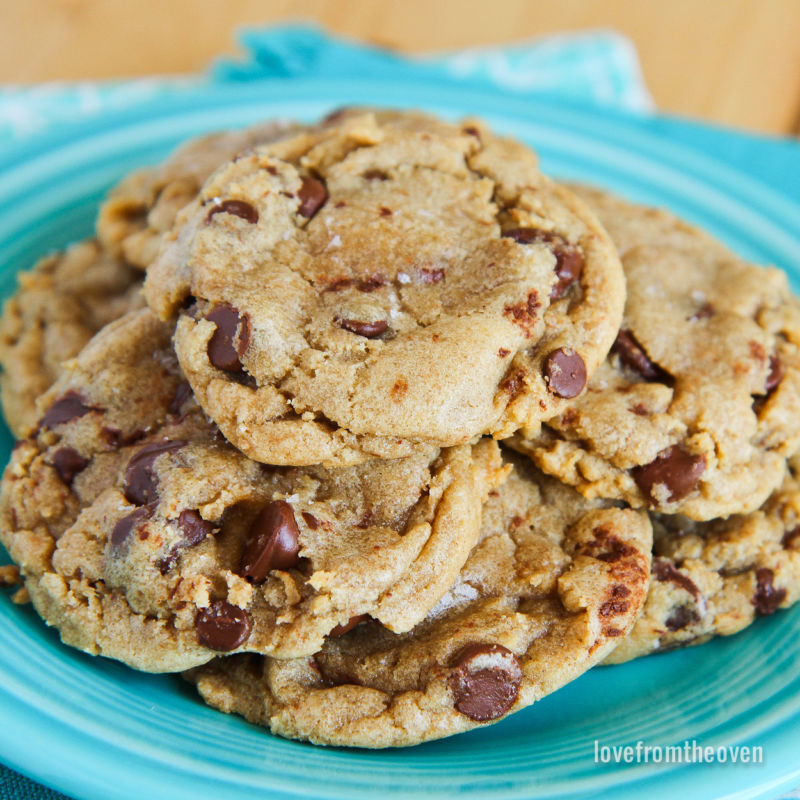 There are two other factors that I think make these cookies extra special. First, I use two or three different types of chocolate chips when I make them. I like to use different sizes, from mini chips to jumbo chips, and different types of chocolate, such as semi-sweet and dark chocolate. Second, after I scoop my cookie dough onto my baking tray, I sprinkle a bit of
Maldon Sea Salt Flakes
over the tops of each cookie. The combo of the brown butter, chocolate and sea salt is truly amazing.
Brown Butter Chocolate Chip Cookie Recipe
Ingredients:
2 cups all-purpose flour
1/2 tsp baking soda
1 tsp salt
3/4 cup browned butter, melted and given time to cool (you do not want to add it to the recipe hot, room temperature is ideal)
1 cup packed brown sugar (light or dark)
1/2 cup granulated sugar
1 and 1/2 tablespoons high quality vanilla extract, such as
Nielsen Massey
2 eggs at room temperature
3 cups of assorted chocolate chips such as mini chips, semi-sweet chocolate chips, milk chocolate chips, dark chocolate chips or chocolate chunks
Optional - Sea Salt to sprinkle on top of dough prior to baking
Instructions
In a large bowl, sieve together flour, baking soda and salt and set aside.
In a separate bowl, mix together the melted butter, brown sugar and white sugar until very well blended, about two to three minutes. The mixture will seem a bit dry. Beat in the vanilla and eggs until mixture is light and creamy.
Combine wet and dry ingredients, along with chocolate chips, chunks and grated chocolate, until well combined, but do not over mix. Cover mixture (with cling film or lid) and chill in refrigerator for at least 12 hours and up to 48 hours. Chilling the dough is absolutely necessary when working with the melted butter, given it time to solidify and for the flavours to all come together.
When ready to bake, preheat oven to 325 degrees F. Drop cookie dough in large (approximately 1/4 cup) scoopfuls, onto a non-stick baking tray, or a baking tray covered with a
silicone baking mat
or greaseproof paper, leaving at least 3" between cookies. Bake for approximately 15-18 minutes, or until edges are just lightly starting to brown. Centres will still seem somewhat underdone. Let cool on baking tray for at least 15 minutes, as the cookies will finish baking from heat on baking tray.
Transfer to a
wire rack
to cool completely, then store in an airtight container.
Makes approximately 18 extra large cookies.
Like this recipe? Make sure to pin it!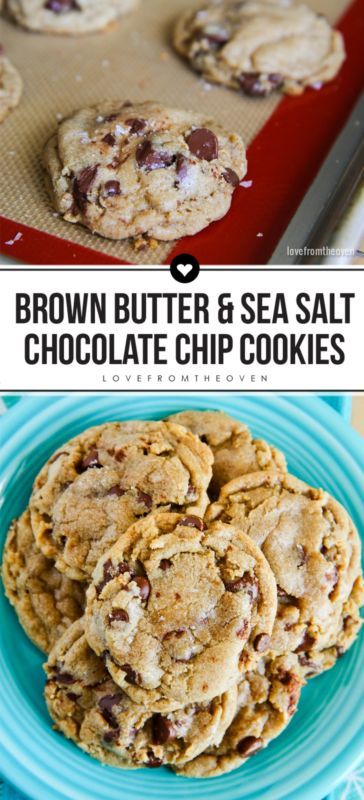 More Great Recipes
If you like these cookies, you will want to check out some of my other recipes here on eBay! Click on any photo below to be taken to the recipe.