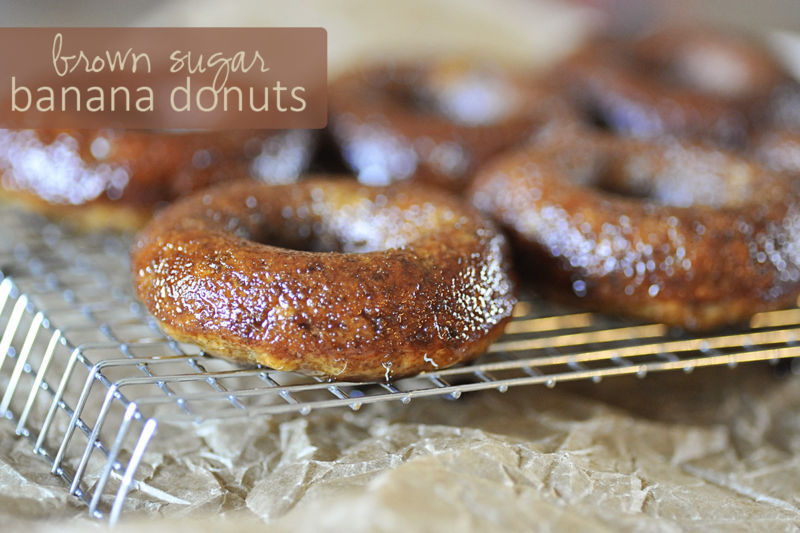 Add a caption
Baked banana doughnuts, coated in a brown sugar glaze!
I've been having this long time love affair going on with doughnuts, you guys. It's sort of a problem.

Anytime I travel, I make sure to check out all the local doughnut shops to test them out myself. I make doughnuts at home on the regular. I came this close to signing a cookbook deal with a main subject of...you guessed it...doughnuts.

So, what I'm saying is, I know doughnuts. I live and breathe doughnuts, in fact.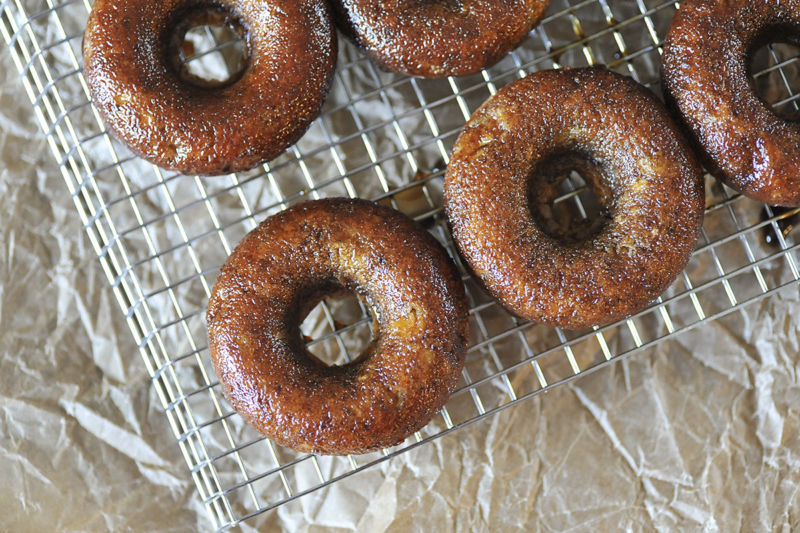 And I'm here to tell you that baked doughnuts will never be real doughnuts, but they absolutely without a doubt will always have a place in my heart.
Baked doughnuts are like muffins that wanted to live up to their full potential. They didn't want the boring shape of a muffin and they wanted a fun topping. They have the consistency of a muffin in the shape of a doughnut and kids literally eat them up. So do adults!
These things are good!
This time around, I'm sharing a recipe for banana doughnuts. The doughnuts are dunked in a brown sugar glaze that gets nice and sticky with all the delicious brown sugar goodness we love.
This recipe is simple to prepare, but you will need one special tool. I'm sure you can guess what it is!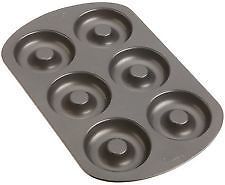 A doughnut tin
!
I don't usually buy many one use tools for the kitchen. I like things that will get a lot of use and serve many purposes, but I have to say that my doughnut pan sees a heck of a lot of action in my house. I bet it will in yours too, once you realise how easy it is to whip up a batch of baked doughnuts!
Ingredients
For the doughnuts:
100 grams sugar
1 egg
2 bananas, mashed
1 teaspoon vanilla extract
57 grams melted butter
85 grams all-purpose flour
1 teaspoon baking powder
1/4 teaspoon salt
1 teaspoon cinnamon
For the glaze:
220 grams brown sugar, packed
59 ml water
pinch of salt
1 teaspoon vanilla extract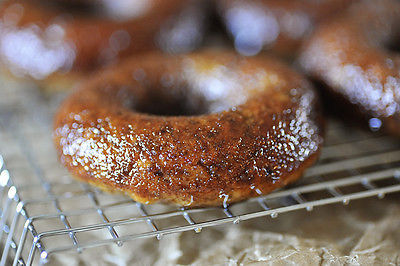 Directions
Preheat oven to 170 degrees. Spray doughnut pan with nonstick cooking spray.
In a medium bowl, beat together the sugar, egg, bananas, vanilla, and melted butter with a wire whisk or hand mixer.
In a small bowl, combine the flour, baking powder, salt and cinnamon.
Stir the dry ingredients into the wet ingredients until combined.
Spoon or pipe the batter into the doughnut pan and bake for 13 minutes.
Let cool for 5 minutes before removing from the pan.
While the doughnuts are cooling, prepare the glaze.
In a small saucepan, bring the brown sugar, water and salt to a boil. Reduce heat to a gentle simmer and cook, stirring constantly, for 3 minutes.
Remove from the heat and stir in the vanilla.
Let the glaze cool for a few minutes.
Dunk the doughnuts in the glaze to coat and remove to a cooling rack. The glaze will be very wet and sticky at first, but as it cools it will thicken up slightly.
Be Sure To Pin the Below Image for Later!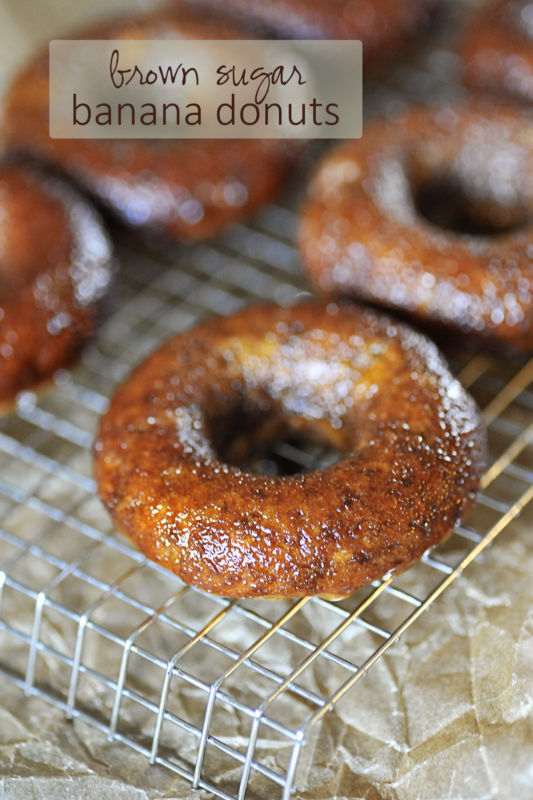 Add a caption
Baked banana doughnuts, coated in a brown sugar glaze!