Brunello Cucinelli fakes/counterfeits are out there, be warned!
Sadly there are now a lot of fake Brunello Cucinelli items on ebay, mostly by sellers claiming the items are "used" but in good condition, most have a lower feedback rating or at least not a big seller, I.E. a few hundred max feedback, please be warned, 100% feedback does not mean 100% authentic Brunello Cucinelli . I bought my items from two different sellers, both with low but good feedback and all items were fake. Perhaps they do not know real Brunello Cucinelli and were too told the items were real, but I doubt it and believe they came straight from the far east, where they were made for peanuts. I want to provide some photos to help you out. I have just been stung badly buying mainly leather goods. I own over 150 real items and it makes me so angry as some sellers are getting away with it. If it is too cheap or in most cases if the item starts at 1p please avoid! These items do not fall into consignment lots etc so if you see a random seller popping up (I.E. not a usual seller of luxury goods) be very, very careful. If you do not have highly details pictures avoid. It's not just the more obvious L.V. etc being copied, clearly they have moved on the B.C. too.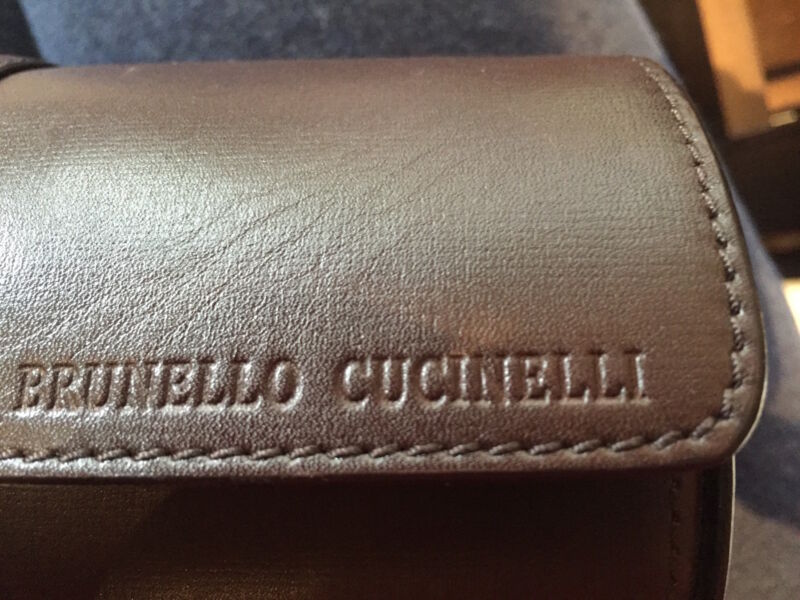 Add a caption
Here is the real deal. Notice the quality stitching and thick thread on an angle, as well as the stamping which is deep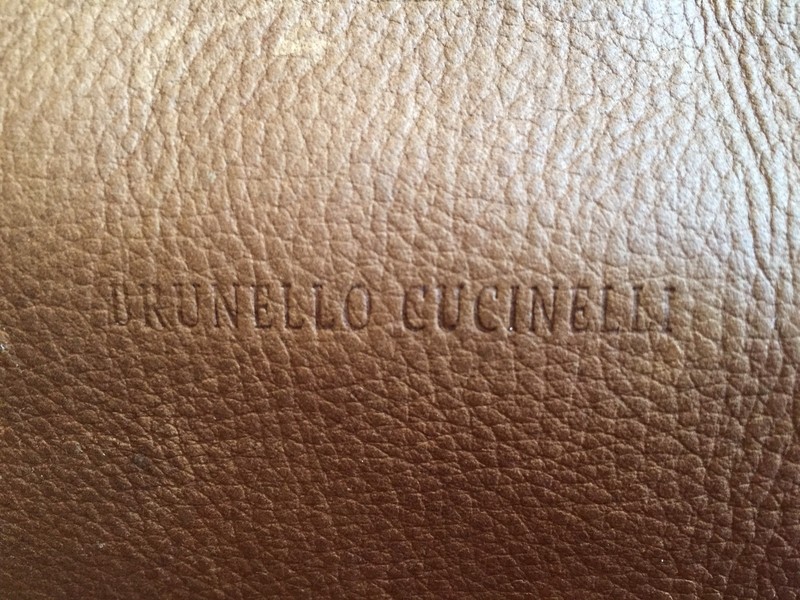 Add a caption
Hey presto! Cheap, nasty, horrible fake item. Made probably in a sweat shop and the stamping, I think it's clear to see!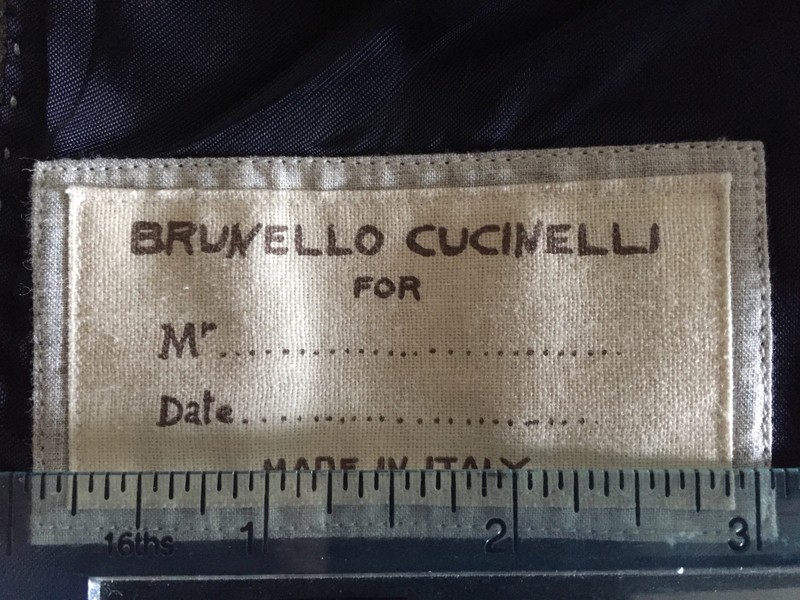 Add a caption
A real inside tag. B.C. uses the same tag across many items, suits, jackets and bags.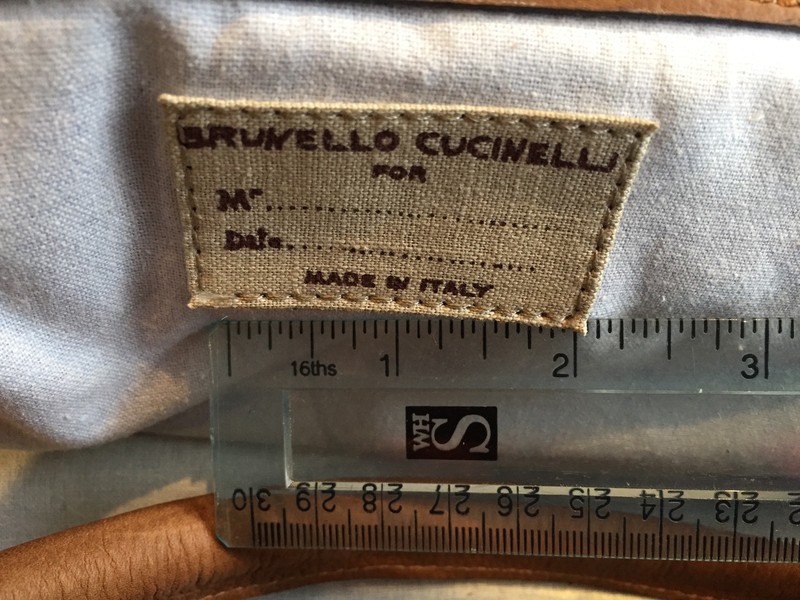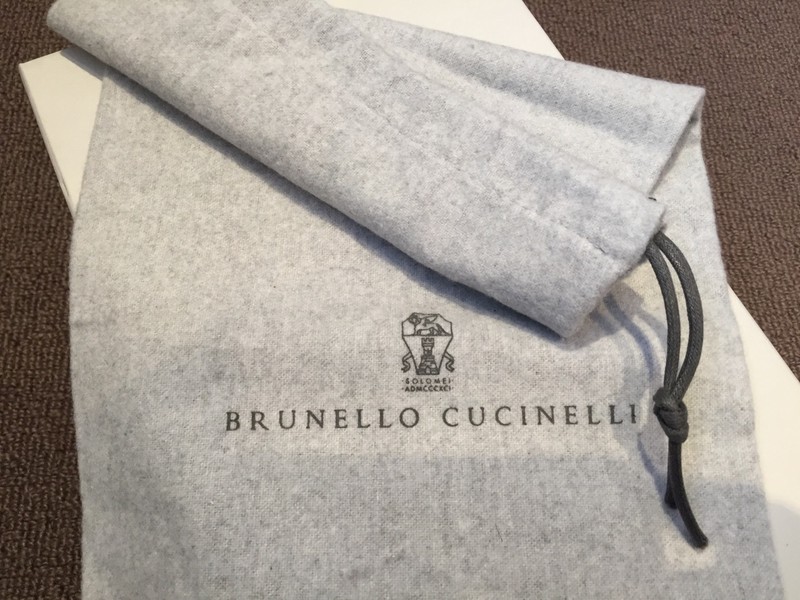 Add a caption
100% Auth dust bag, logo is clear and crisp but a lighter shade of black, the material is cashmere like!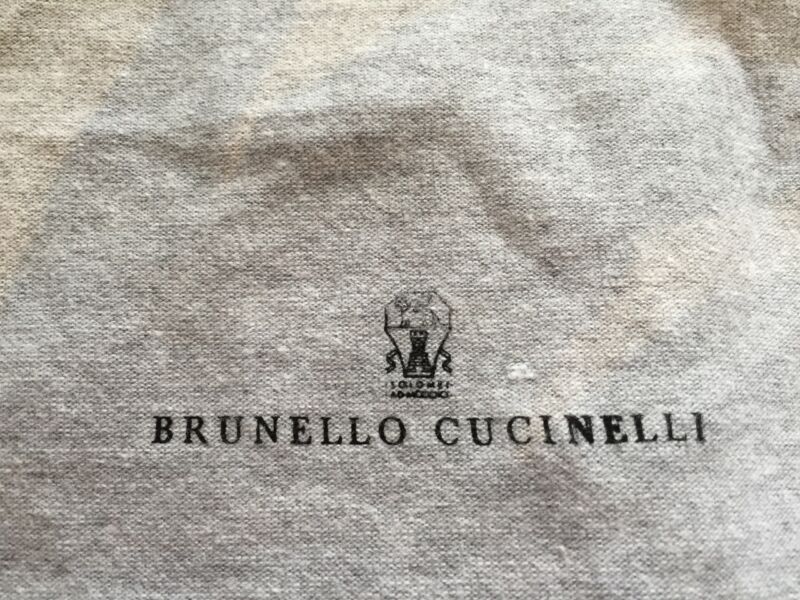 Add a caption
HA ha! Do I need to say anything here? Cheap and nasty printing and material like a dish cloth.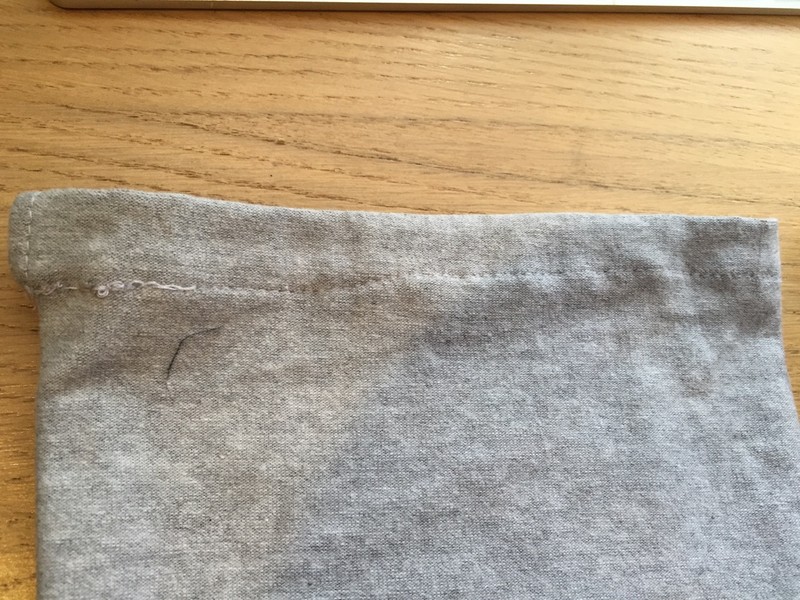 Add a caption
I'll leave you with my personal fav. Do you think this was handmade in Solomeo? Ha ha!